History
A Strong Foundation Since 1968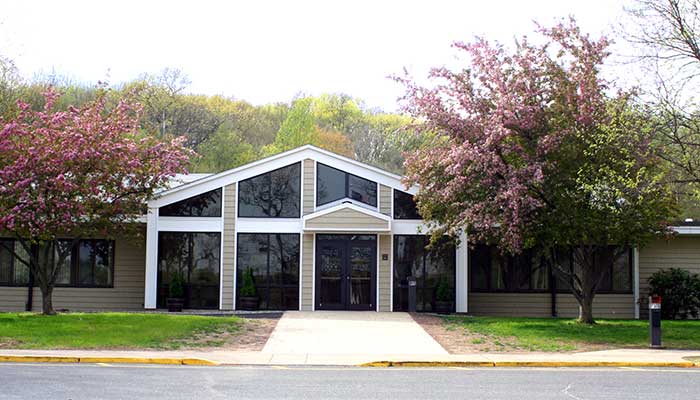 Generosity, vision and hard work are the building blocks of Wheeler Clinic's history, starting first with a generous bequest in 1960 from prominent Plainville resident Bertha Wheeler, and the support of many local and statewide community and business leaders and clinical professionals.
Mrs. Wheeler's gift, and vital construction and staffing grants from the National Institute of Mental Health, helped establish the clinic in 1968 and led to the 1972 construction of the first facility at 91 Northwest Drive in Plainville. The purpose of the clinic was to develop more effective, less costly and more humane forms of care for children and adults with addictions, emotional disturbances and other behavioral disorders.
From Wheeler's first chair of the Board of Trustees, Marlene Hoerle:
OUR BEGINNING: The vision and contributions of some of Wheeler's earliest leaders shape and guide our direction and delivery of integrated, whole-person care to individuals and families of Connecticut.
HOERLE: "At that time, there was a hospital, New Britain General, there was Bristol Hospital, there was Southington Hospital, and then we had all our Hartford hospitals. So, there was opposition to a small public hospital in Plainville. And at that time, the regional mental health council was very active. And Dottie Hubbard, who headed that regional mental health council, really pondered the situation and she said, 'You know, there are no facilities for mentally ill children. Why don't we see if we could get the money to build a hospital for mentally ill children in Plainville.'"
Wheeler was created through a generous 1960 bequest from prominent Plainville resident Bertha Wheeler. Local attorney Bonnie Barnes also played a key role in creating Wheeler, taking on the effort pro bono.
Marlene Hoerle, along with Herman Papenfoth, one of Wheeler's earliest trustees and a leader in the Plainville community, and H. Stafford Kellum, were instrumental in working with Bonnie Barnes to create the organization.
Wheeler has had exceptional leadership at every stage, from its trustees and its management team. Each executive director or president brought to the role a strong sense of direction and passion. Dennis Keenan drove tremendous growth in the scope and strength of Wheeler through unprecedented times. David Berkowitz was a visionary who was able to pivot on our existing strengths and move us in new, complementary directions. Susan Walkama transformed Wheeler into a provider of fully integrated health care services. And, now, Sabrina Trocchi is carrying the vision of decades of work ahead.
Today, Wheeler Clinic has grown and expanded significantly to respond to the changing and diverse needs of those we serve. In August of 2020, the first 91 Northwest Drive facility began the transformation of becoming a federally qualified health center, Wheeler's fifth. Our strong foundation supports the strategic choices that will define our future. As we continue to evolve, we know we will always be an integral part of the health and well-being of our communities.
In 2023, we're building our future: our first new construction since 1972, our new administrative headquarters and combined health center in Bristol's Centre Square.

The occasion of our 50th anniversary in 2018 led to the creation of a weekly series of articles about our proud past. Please learn more about our history at the links below.