Give to Wheeler
Each year, Wheeler serves more than 50,000 individuals and families in 90% of Connecticut's cities and towns through primary & pediatric care, dental services, behavioral health services, treatment for addiction, and more!
Learn how you can help the adults, children, and families we serve, including how our new Basic Needs Fund addresses a range of environmental and social factors that interfere with a Wheeler Family Health & Wellness Center patient's health and well-being.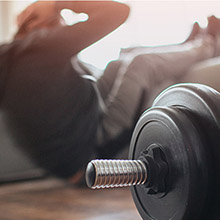 A priority for us in early 2021 is to extend the generosity of an anonymous donor, who is pledging to match gifts 1:1, up to $5,000 in total, for support of our programming that encourages fitness and wellness in our health center patients [LEARN MORE]. Choose the "Fitness Support for Patients" in the drop down below to pledge your support, through March 31!
Interested in helping students at our Northwest Village School? Choose "Northwest Village School - Basic Needs for Students and Families" to support basic needs for our students to help them succeed.