Hope, Beauty, and Exploration in Northwest Village School's Virtual Classrooms
The 2020 fall, summer, and spring seasons at Northwest Village School were measurably different because of the COVID-19 pandemic. Students were actively engaged in learning from home, as well as in the classroom, and our teachers and members of our multidisciplinary teams reached through the screen to forge connections and foster engagement.
The stories below highlight how our team continues to make vital links with students, reinforcing their capacity as functional learners in their communities, in school, and at home, and expanding on the strong foundation they acquired in the traditional classroom. Using Microsoft® Teams and other tools, our teachers, paraprofessionals, clinicians, and others are working collaboratively to deliver high-quality, innovative online and in-person instruction in the areas of creative writing, technology, science, art, history, career readiness, and more.
We'll update this page as new projects continue to emerge. Be sure to visit again soon!
---
An Environment of Kindness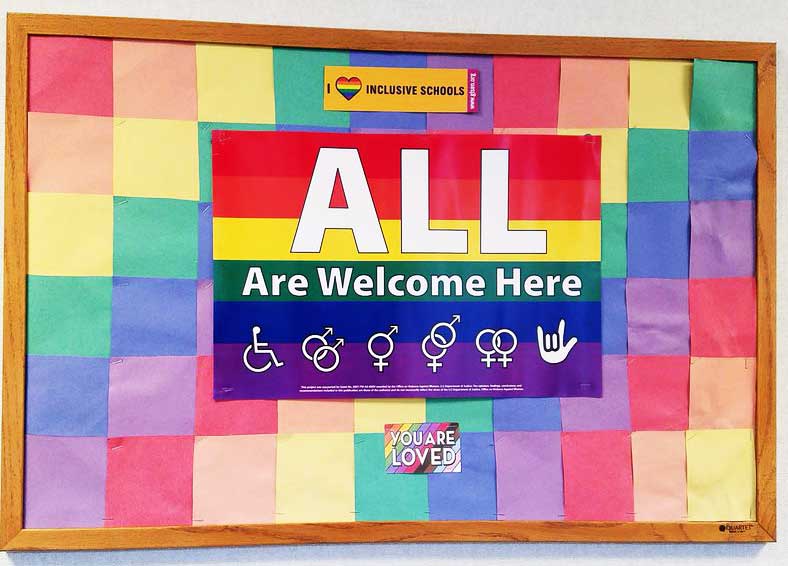 Students were welcomed back to the classroom in late August 2020 with positive messages in classrooms and hallways that promoted kindness, acceptance, and inclusion. These colorful expressions were underscored during the school's celebration of Unity Day on October 21, a day in which our school community wore orange in recognition of the values of this observance, including bullying prevention. Virtual podcasts, student artwork, and special presentations were all part of the celebration!
---
A Worldly Approach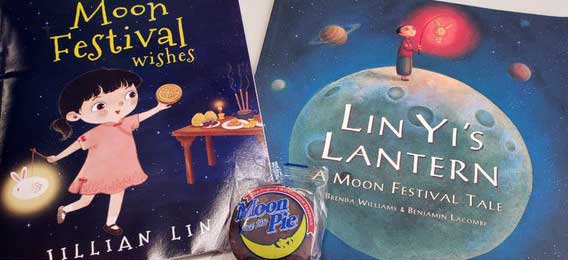 Students in Room 3 continued to find ways to expand their understanding of cultures around the world. In September, youth celebrated Hispanic Heritage Month from inside the classroom, learning about Hispanic heroes, culture, and places of significance. Youth listened to Spanish music, read bilingual books, and celebrated the heritage proudly held by so many of our students and staff. In early October, this class moved on to study China's Mid-Autumn Festival, a celebration of harvest and the moon. The group wrote moon poetry, ate moon cakes, made lanterns, and explored various phases of the moon. In November, students continued with bilingual education, moving south to Mexico for el Dia de los Muertos, with a focus on the cycle of life and nature and the comfort of memories.
---
The Magic of Math

Our teachers + (The Tango Interactive Board) = (Fun Learning). This fall, our team strove to make math fun and accessible for students, with lessons ranging from simple division, to more complex statistical analysis and calculation, and much more!
---
Back to Business, Literally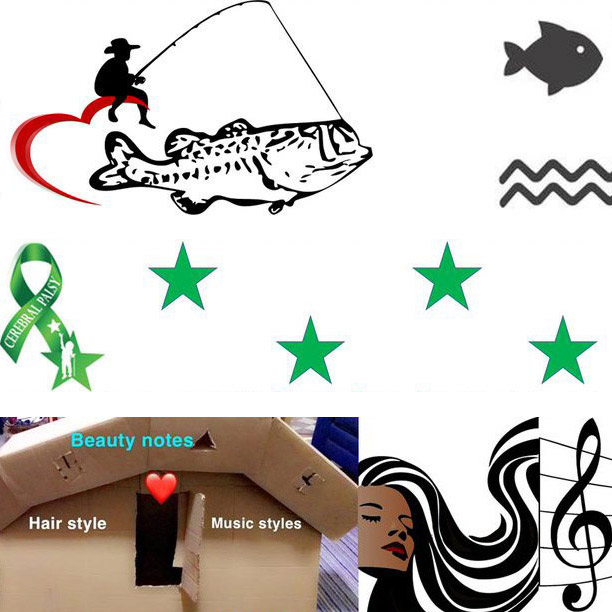 In late July, as part of our ESY program's "Back to Business" theme, middle school students presented "Shark Tank"-like business proposals to a tough panel of NVS staff and other Wheeler leaders. Teachers and other members from across Wheeler heard ideas about robotic dogs, 3D foam sculptures for coffee, fishing charters, security system drones, cordless TVs, and more.
---
Ice Cream Inspiration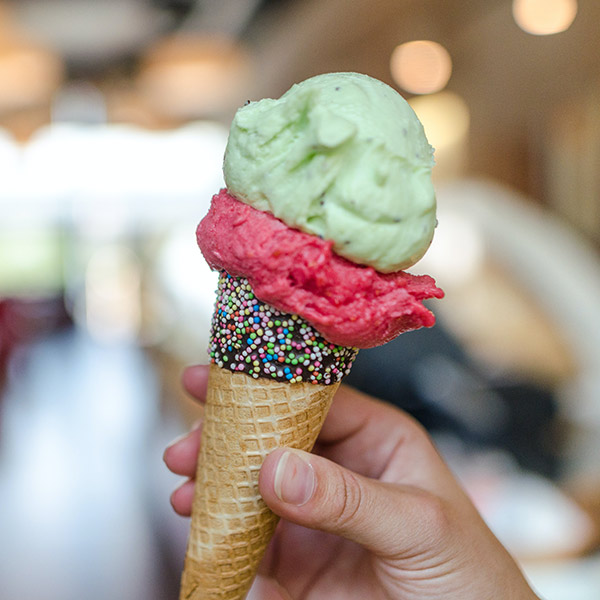 Inspired by the myriad of ice cream stands on the Connecticut Ice Cream Trail, students in our School Store created their own ice cream stands. They researched the history of each town along the trail, as well as some interesting facts about each stand, and they even created their own specialty ice cream! Similarly, students in Room 13 imagined and created their own businesses, starting first with an idea, then business plan and store front development. [Photo: by Lukas from Pexels]
---
We are Grateful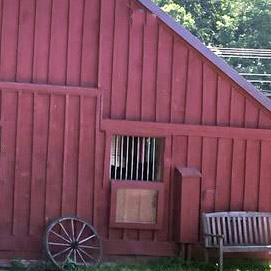 NVS is especially grateful for our community partnerships that help students to bolster their vocational training and pursue their passions. One farm this summer allowed some of our students to move from online learning to an enriching, hands-on agricultural experience.
---
Celebrating America's Business Giants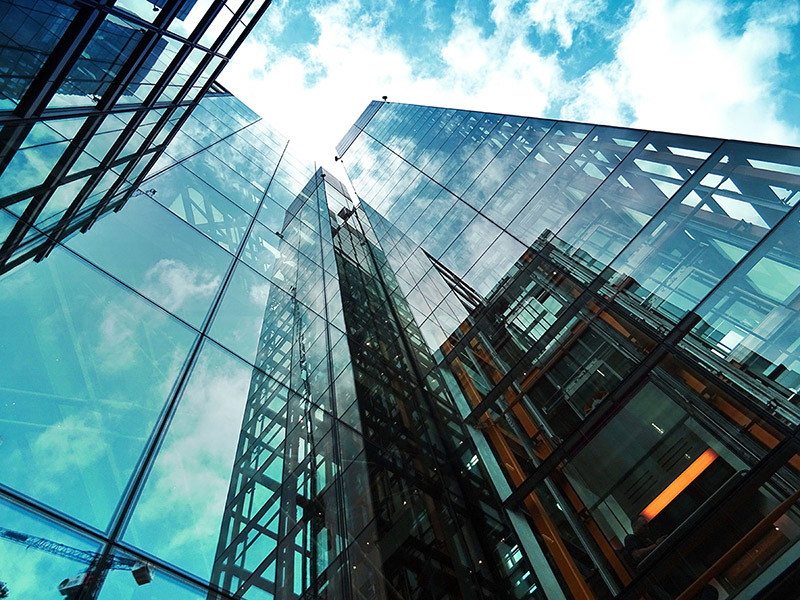 Room 10 English students embarked on a project that combined improvement in reading for information, with an appreciation for business and business leaders. The class read biographies on Bill Gates, Steve Jobs, Andrew Carnegie, JD Rockefeller, Walt Disney, Henry Ford, and Milton Hershey and researched the companies they started, as well as the resources and innate qualities needed to start a business. Students examined how these leaders and their companies changed over time, right up to and including the COVID-19 crisis, and considered how these companies might change in the future. The exercises were full of discoveries both for students and teachers. [Photo by: Juhasz Imre from Pexels]
---
Bees, Mars, and More!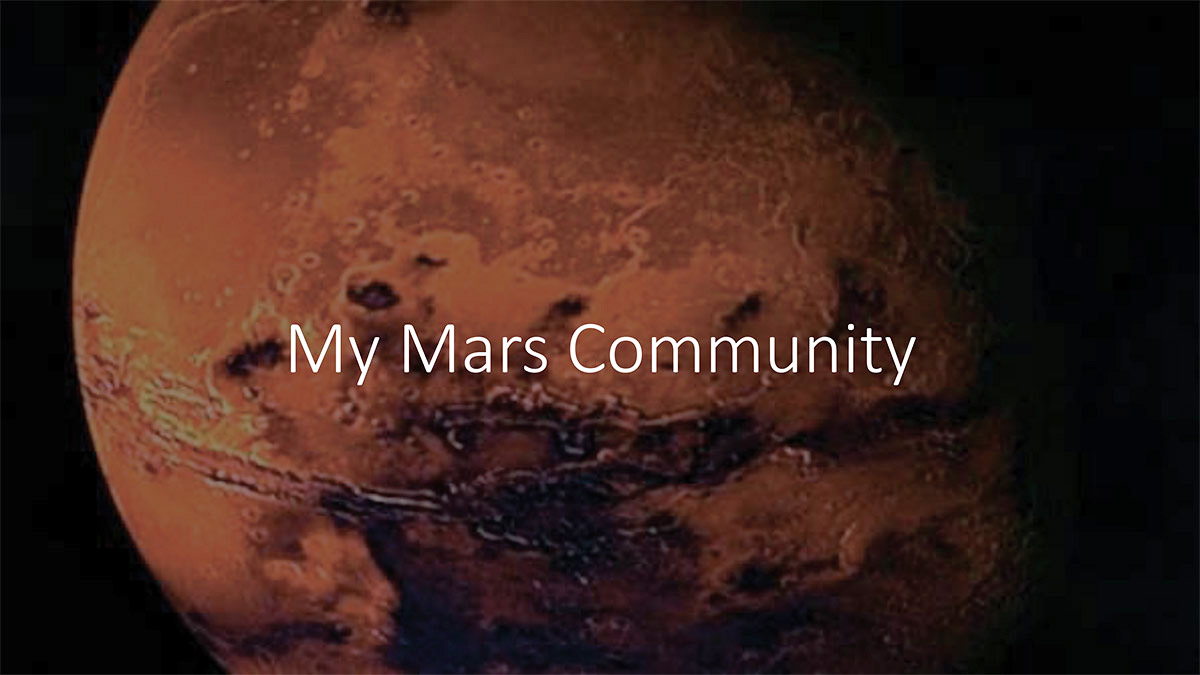 Team B students learned about the decline of the bee population and its short- and long-term impact on the business of agriculture, while Room 13 students were introduced to topics that will be covered in environmental science in the upcoming school year. As part of this introduction, students created PowerPoint presentations on either a relevant environmental issue, or plans for a community on Mars and the technology needed to get there.
---
Counting Our Chickens (After They Hatched)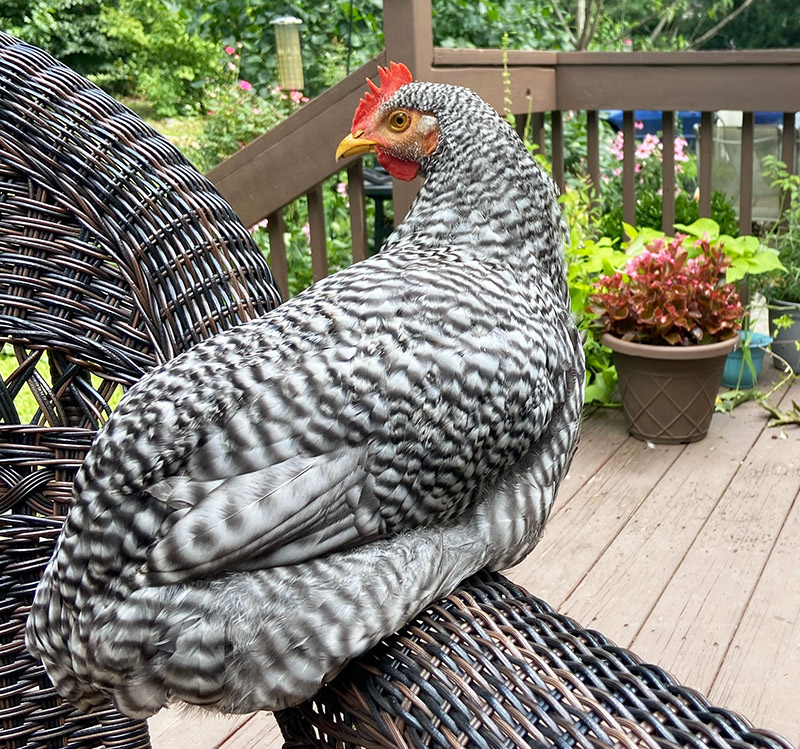 This past spring, students in 2nd, 3rd, and 6th grade tracked the incubation and birth of nine baby chicks and named each one. These furry friends, including "Chicky," pictured on the right, reside in a cozy coop at the home of one of our NVS teachers.
---
Our Garden's Promise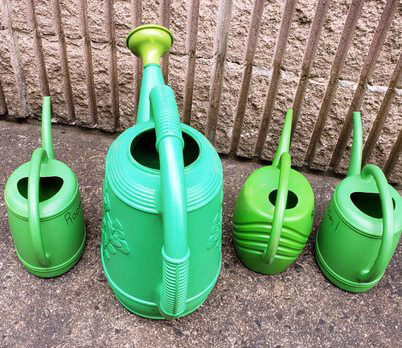 Thanks to the dedication of our staff, and the active, ongoing interest of our students, there will be a garden to return to and enjoy during the fall. From seedlings, to vegetables, and towering sunflowers, our garden is a symbol of resilience and a powerful reminder to our students of their innate ability and resourcefulness to weather life's challenges, especially now.
---
Stormy Weather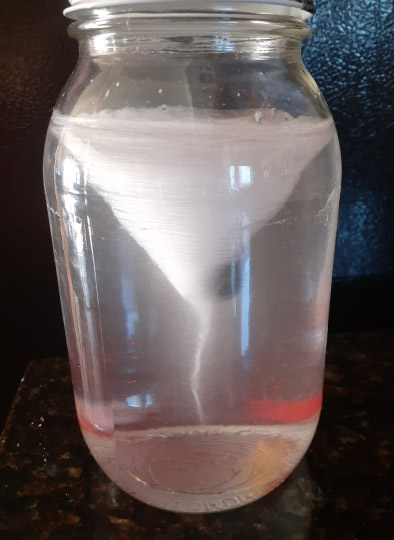 In late spring, the NVS middle school science team delivered instruction on severe weather patterns, including tornadoes. The class made tornadoes in a bottle while learning about tornado anatomy, classification, the Enhanced Fujita scale, and more.
---
Write What You Know (and Care About)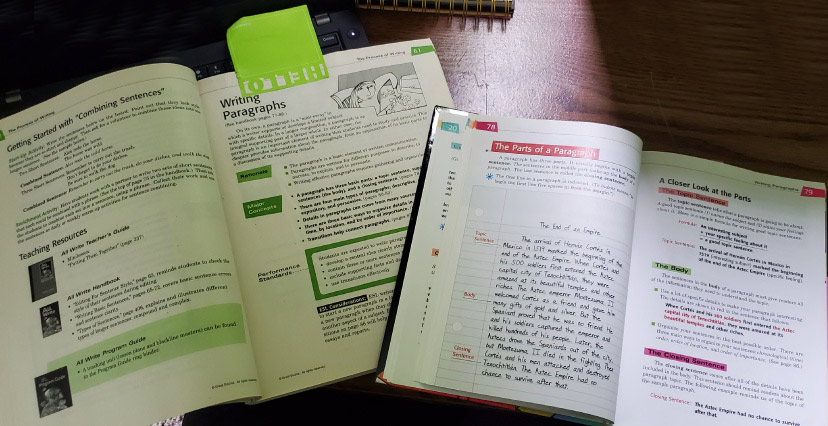 Room 15 students embarked on an end-of-year writing project, following the full process of pre-writing, writing, revising, editing, and publishing. Youth chose a range of subjects that they cared about, from caring for their pet, to video games. Teacher Julia Knectel notes, "When students care what they write about, they try harder."
---
How Does Our Garden Grow?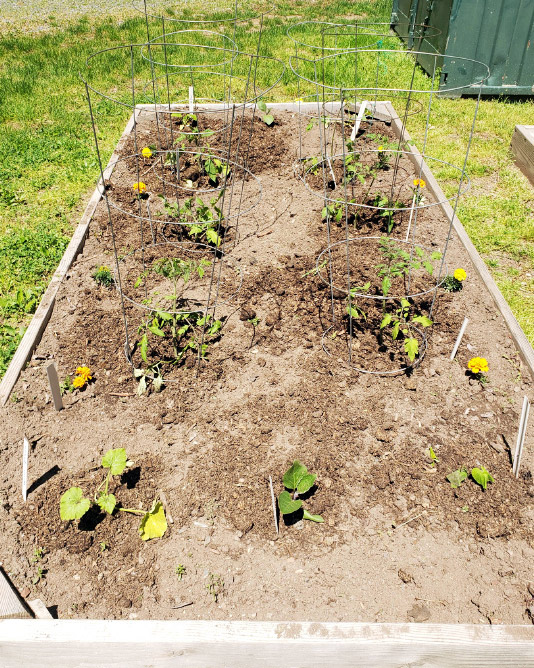 Students rounded out the school year by monitoring the progress of the Wheeler Garden, and some students will continue to watch the garden during the school's Extended School Year (ESY) school learning program in July. Throughout the spring, youth participated in virtual lessons, contributing, along with their teachers, to the progress of the garden. The NVS team will soon purchase a new greenhouse to expand learning during the winter.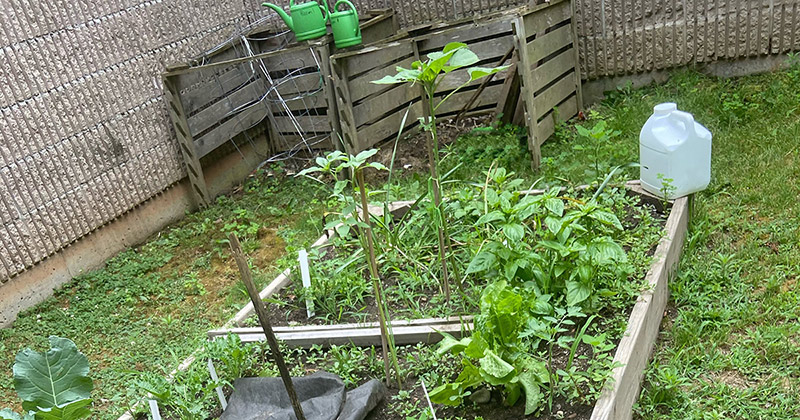 ---
The Magic of New Beginnings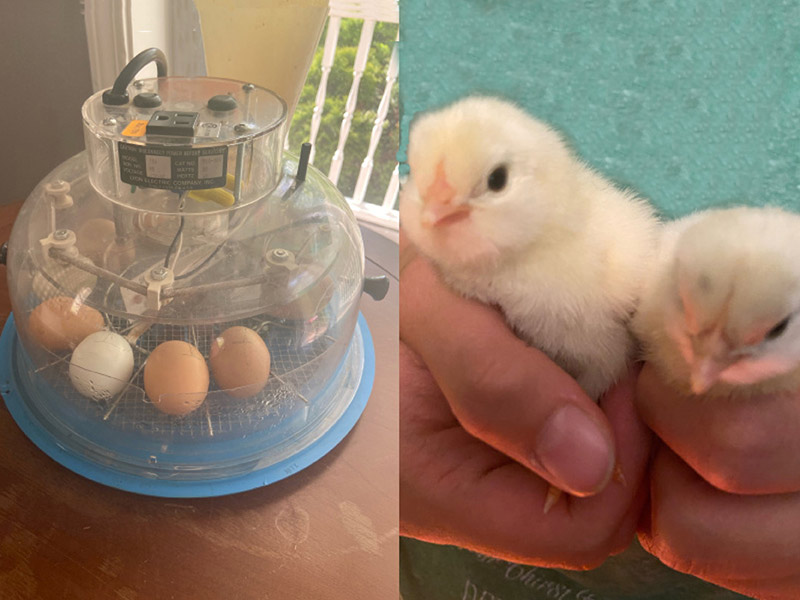 Through a series of online lessons, students in 2nd, 3rd, and 6th grade are exploring the natural world, and recently tracked the incubation and birth of nine baby chicks! A naming contest is under way. These furry friends will soon reside in a brand new coop at the home of one of our NVS teachers. Students will continue to monitor their progress online.
---
Artful Approaches to Beauty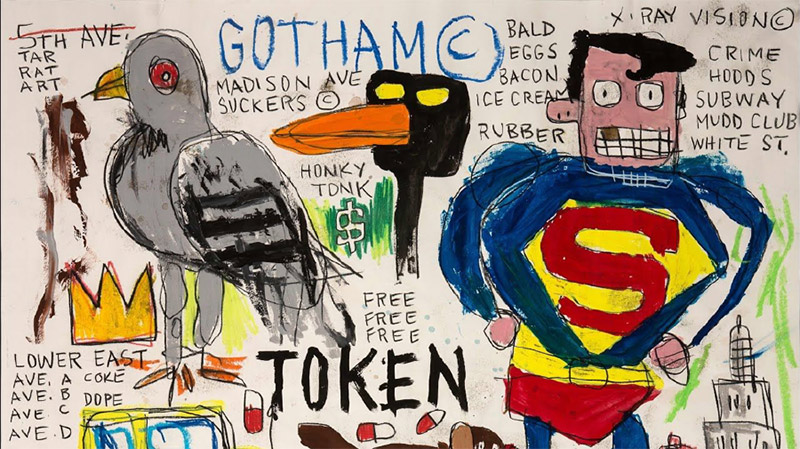 Ann Montgomery, art teacher at Northwest Village School (NVS), is leading an adventurous exploration of various artists, while helping students to tap their own creative potential in service to others.
In mid-April, Ms. Montgomery introduced students to the chaotic brilliance of the late 1970s Manhattan graffiti artist Jean-Michel Basquiat, who became well known as rap, punk, and street art came together to form early hip-hop music culture. His artwork offered social commentary, especially on the injustices in the world. [Photo above, right: TOKEN by Jean-Michel Basquiat]
"During this chaotic time especially, it's important to help students find beauty in the world of color, image, style, and sound," said Ms. Montgomery. "These discoveries will keep us grounded as we move forward."
Appreciation for Essential Workers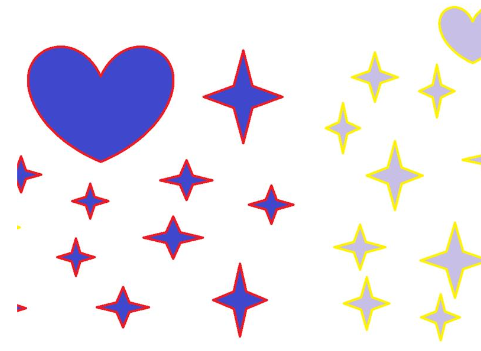 In late April, Room 15 students created hearts for essential workers with the materials they had at home and displayed these hearts in windows of their houses and other places in their communities. Some students even hand-delivered their creations to parents, siblings, and loved ones living at home.
"Our online discussions focus on the need to think about others during this pandemic," said Ms. Montgomery, who also led this exercise. "Our service to each other keeps us focused on the external world and can prevent us from turning inward."
---
The Virtual Wonders of Science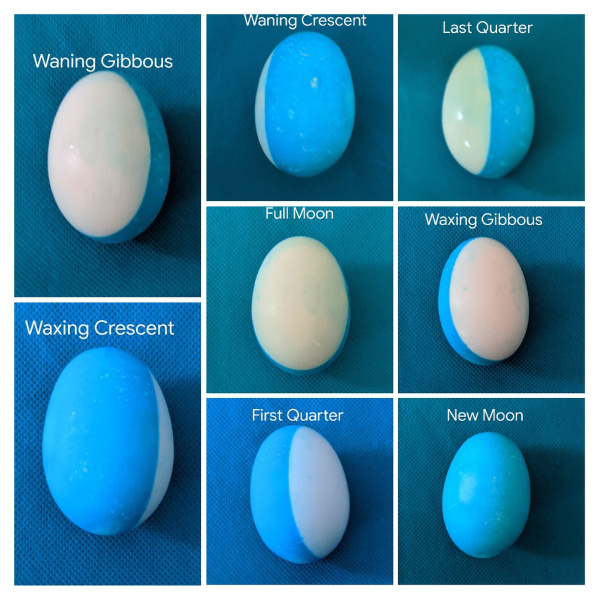 NVS teacher Karli Searle and the science teaching team are using interactive technology and simple objects to teach Earth Science. Recently, Ms. Searle used a half-dyed egg, a "moon egg," to simulate the phases of the moon by rotating the object around the computer camera so that students could see how it would appear from Earth at different phases. The students found the demo to be "EGG-cellent!"
---
America, the Beautiful, Online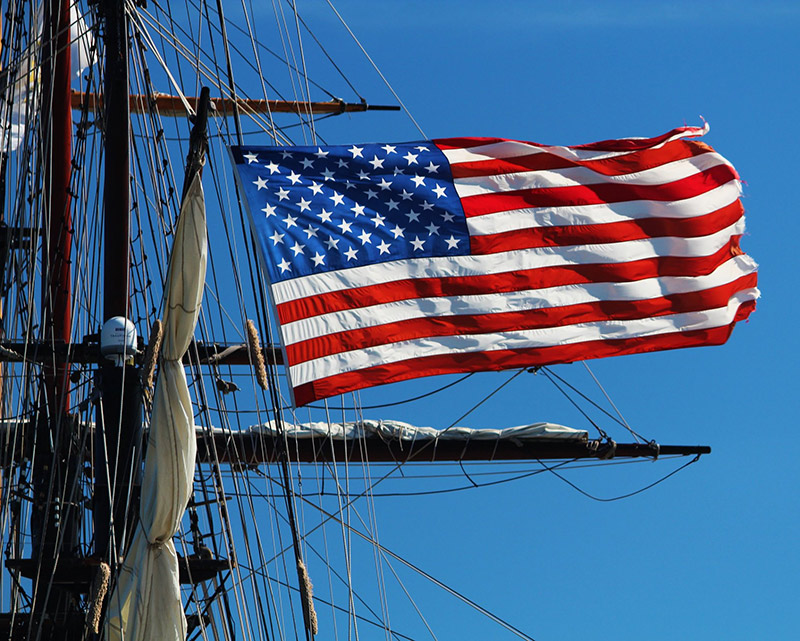 Our teachers are guiding students through various aspects of US History, World War II, and the inner workings of American government through interactive online activities and virtual mock cabinet meetings. Room 12 students are focused on contemporary issues and recently completed a unit on conspiracy theories, including flat earth theory, and chemtrails. Room 10 students are learning about the executive branch and the national election process.
To learn more about Northwest Village School, call 860.793.3717 or click here.