Pediatrics & Dental Care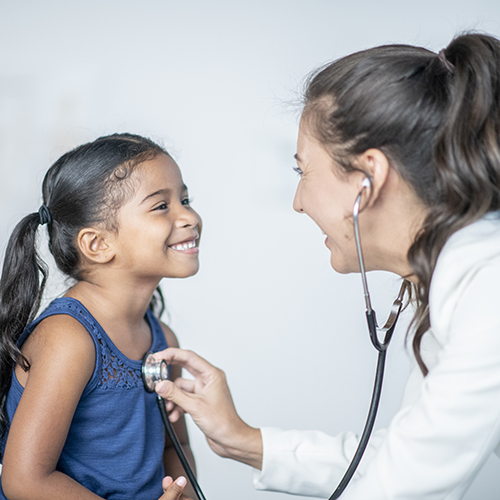 Your family has unique needs. Wheeler's Family Health & Wellness Centers provide high-quality, same-day care to fit your busy life. We offer full pediatric services, including:
Well-Child Care & Immunizations
Sick Child Visits
Physical Examinations
Family Dental Care in Hartford
School & Camp Physicals
Referrals to Speciality Services
On-site Behavioral Health Services, to Help with Anxiety, Depression, and More
Care Coordination & Case Management Services
Schedule An Appointment For Your Family Today!
860.793.3500 or toll-free 888.793.3500.

Walk-in and same-day services are available; click here for hours and information.
---
Staff Focused on YOUR Family's Needs and Whole-Person Health
Wheeler's Family Health & Wellness Centers provide a continuum of integrated primary care, behavioral health, dental and support services. Our medical care providers, medical assistants, clinicians, counselors and care facilitators work as part of an integrated, whole-person team, ensuring that your complete health is considered and cared for. This ensures the best outcomes and provides a more comprehensive view of wellness.
Meet our clinical leadership at our Family Health & Wellness Centers.
---
Medicaid, Medicare, and commercial health insurance welcome. No patient will be denied health care services due to an individual's inability to pay for services. Funding is provided by the U.S. Department of Health and Human Services, Health Resources and Services Administration (HRSA). Improvements to the Family Health & Wellness Center are supported in part by the State of Connecticut Nonprofit Grant Program, the Connecticut Health & Educational Facilities Authority, the Maximilian E. and Marion O. Hoffman Foundation, and the Ensworth Charitable Foundation. Additional support is provided by Delta Dental of New Jersey Foundation. Wheeler is a Health Center Program grantee under 42 U.S.C. 254b and a deemed Public Health Service employee under 42 U.S.C. 233(g)-(n).
---
SCHOOL-BASED HEALTH CENTERS
Wheeler and public schools systems in Bristol and New Britain have partnered to expand access to health services for students and their families. New school-based behavioral health clinics employ a national cognitive behavioral intervention model to help students address trauma-related issues, including post-traumatic stress disorder (PTSD), depression and behavioral health issues, and provide other evidence-based interventions to address an array of problems, including anxiety, depression, academic and peer challenges, and more. Linkage to other services in the Bristol community, including assistance with SNAP enrollment and connections with primary care at Wheeler's Family Health & Wellness Center, and a broad continuum of outpatient and community-based levels of care, also are provided. A Wheeler clinician supports each school location.
Bristol Public Schools
Bristol Central High School, 480 Wolcott Street
Bristol Eastern High School, 632 King Street
Bristol Preparatory Academy, 210 Redstone Hill Road
Chippens Hill School, 551 Peacedale Street
Edgewood School, 345 Mix Street
Greene-Hills School, 718 Pine Street
Hubbell School, 90 West Washington Street
Ivy Drive School, 160 Ivy Drive
Mountain View School, 71 Vera Road
Northeast Middle School, 530 Stevens Street
South Side School, 21 Tuttle Road
Stafford School, 212 Louisiana Avenue
West Bristol School, 500 Clarke Avenue
New Britain Public Schools
DiLoreto Elementary & Middle School, 732 Slater Road
News from Wheeler's Health & Wellness Centers