Plainville Locations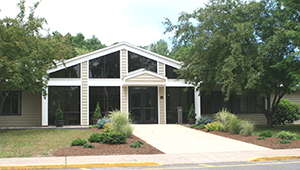 Wheeler Family Health & Wellness Center
91 Northwest Drive
Plainville, CT 06062
860.793.3500
This site has been transformed into the Wheeler Family Health & Wellness Center, serving residents of Plainville and surrounding communities. Wheeler will continue to provide behavioral health services for children, adolescents, and adults here, and serve students from across Connecticut through its Northwest Village School, with plans to expand services to include primary care for the whole family, as well as medication-assisted treatment (MAT) for alcohol and opioid addiction.
PRIMARY CARE NOW OFFERED
Wednesday 8 AM to 12 PM
Thursday 8 AM to 5:40 PM
Well-child care
Pediatric services
Physical examinations
Coordinated referrals to specialty care
ALSO OFFERED:
Northwest Village School
860.793.3717
---
74 East Street
Plainville, CT 06062
Wheeler Clinic's primary clinical location in Plainville is located at 91 Northwest Drive. Appointments for Wheeler services are typically not at 74 East Street. Besides Wheeler's Employee Assistance Program, no primary care or behavioral health services for clients or patients occur at 74 East Street.
---
88 East Street
Plainville, CT 06062
860.793.7277
---
334 Farmington Avenue
Plainville, CT 06062
860.793.9791
---
News from Plainville