Extended Day Treatment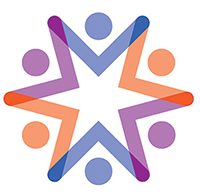 The Extended Day Treatment (EDT) program helps youth and families establish more positive ways of interacting and provides an opportunity for youth to remain at home in the community, significantly reducing the potential for out-of-home placements.The EDT program provides intensive therapeutic afterschool services for youth, ages 6 to 17, and their families.The program operates five days a week, 52 weeks of the year, and is open during school vacations.
The program provides group, individual, family and multi-family therapy, psychiatric evaluation and medicine management in a structured therapeutic setting. The program utilizes evidence-based treatment models, including Dialectical Behavior Therapy (DBT), Trauma-Focused Cognitive Behavior Therapy (TF-CBT), Life is Good Playmakers, recreational therapy and gender-specific approaches. The average length of stay is six months, and our unique approach ensures each youth receives services tailored to fit individual needs and the needs of their family. Our multidisciplinary team of professionals includes Masters-level clinicians, case managers, psychiatrists and an APRN.
Our Outcomes

Youth experience improved school attendance and functioning.
EDT helps youth remain in their communities and helps prevent out-of-home placements.
Youth experience a decrease in emergency department utilization and hospitalization.
Parents report high levels of satisfaction with service received by the program, based on client surveys.
Extended Day Serves Youth and Their Families
For Adolescents age 12-17: Avon, Berlin, Bristol, Burlington, Canton, Chester, Clinton, Cromwell, Deep River, Durham, East Haddam, East Hampton, Essex, East Lyme, Farmington, Guilford, Haddam, Killingworth, Lyme, Madison, Meriden, Middlefield, Middletown, New Britain, Newington, Old Lyme, Old Saybrook, Plainville, Plymouth, Portland, Rocky Hill, Simsbury, Southington, Wallingford, Westbrook and Wethersfield
For Children age 6-12: Avon, Bristol, Burlington, Canton, Farmington, New Britain, Newington, Plainville, Plymouth, Simsbury, Southington
Locations and Hours

NOTE: For the most up-to-date information about hours and available program delivery during the COVID-19 pandemic, please click here.
Children's Extended Day, Ages 6-12
Adolescent Extended Day, Ages 12-17
91 Northwest Drive, Plainville
Monday - Friday
Children's 3:00 - 6:15pm
Adolescent 3:00 - 6:15 pm
Adolescent Extended Day
20 Tuttle Place, Middletown
Monday - Friday 3:00 - 6:15 pm
Mailing Address
91 Northwest Drive
Plainville, CT 06062
Referral Sources
Parents, public schools, Department of Children and Families, juvenile court, local systems of care and other service providers
Payment Options
In many circumstances, Medicaid, private insurance or third-party payer covers service costs.
Transportation
Offered on a limited basis
Funding Source
Programs supported in part by Connecticut Department of Children and Families