Parenting Education Program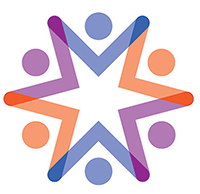 Wheeler's Parenting Education Program Groups are available in-person in Plainville and Waterbury.
Wheeler Clinic's Parenting Education Program (PEP) is designed for parents with active divorce, separation or custody cases in the Family Division of the Connecticut court system. The program educates parents about the many issues children face when the structure of the family changes. Wheeler Clinic has provided PEP services since the courts launched the program in 1995, serving more than 5,000 individuals.
The program consists of two, three-hour sessions, or one six-hour session on Saturday with an hour break available. The sessions help parents develop effective co-parenting skills during each of the child's developmental stages, as well as increase problem-solving skills, plan parenting time, and practice strategies for encouraging resilience in their child or children.
Since its inception, this program has:
Decreased the negative impact that divorce, separation and conflict can have on children
Increased parents' ability to effectively co-parent
Helped parents build conflict resolution and co-parenting skills
The program is offered in Plainville and Waterbury. Individuals in this program are court-referred.
Payment
Payment in full is due prior to taking the class. We encourage you to pay online by clicking here. In-person payment is available at the time of your first group as well as at the front desks of our Family Health & Wellness Centers in New Britain, Waterbury, and Hartford.
Locations
334 Farmington Avenue
Plainville, CT 06062
326 Highland Avenue
Waterbury, CT 06708