Diversity, Equity, and Inclusion
CLICK TO LEARN MORE ABOUT
IMPROVING ACCESS TO CARE AND EXPANDING EQUITY
CLICK TO LEARN MORE ABOUT
CELEBRATING AND SUPPORTING OUR DIVERSE WORKFORCE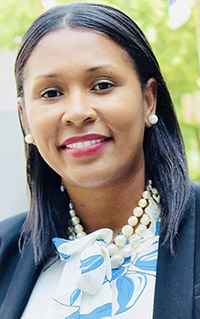 At Wheeler, Diversity and Inclusion are intricate to the work we do every day. We look to our employees to share their ideas and be engaged in advancing current initiatives while creating pathways for new ones. Through this process, we can best serve our employees by making it a place where they belong. In addition, it helps us provide quality care to the 50,000 patients we serve annually and to connect with our communities across the state. It also allows us to stay grounded and steadfast in knowing that the work for justice is ongoing; however, as a team, we are committed to seeing it through!
Monique Daley, MS, CDP, Diversity Officer
Diversity, Equity, and Inclusion at Wheeler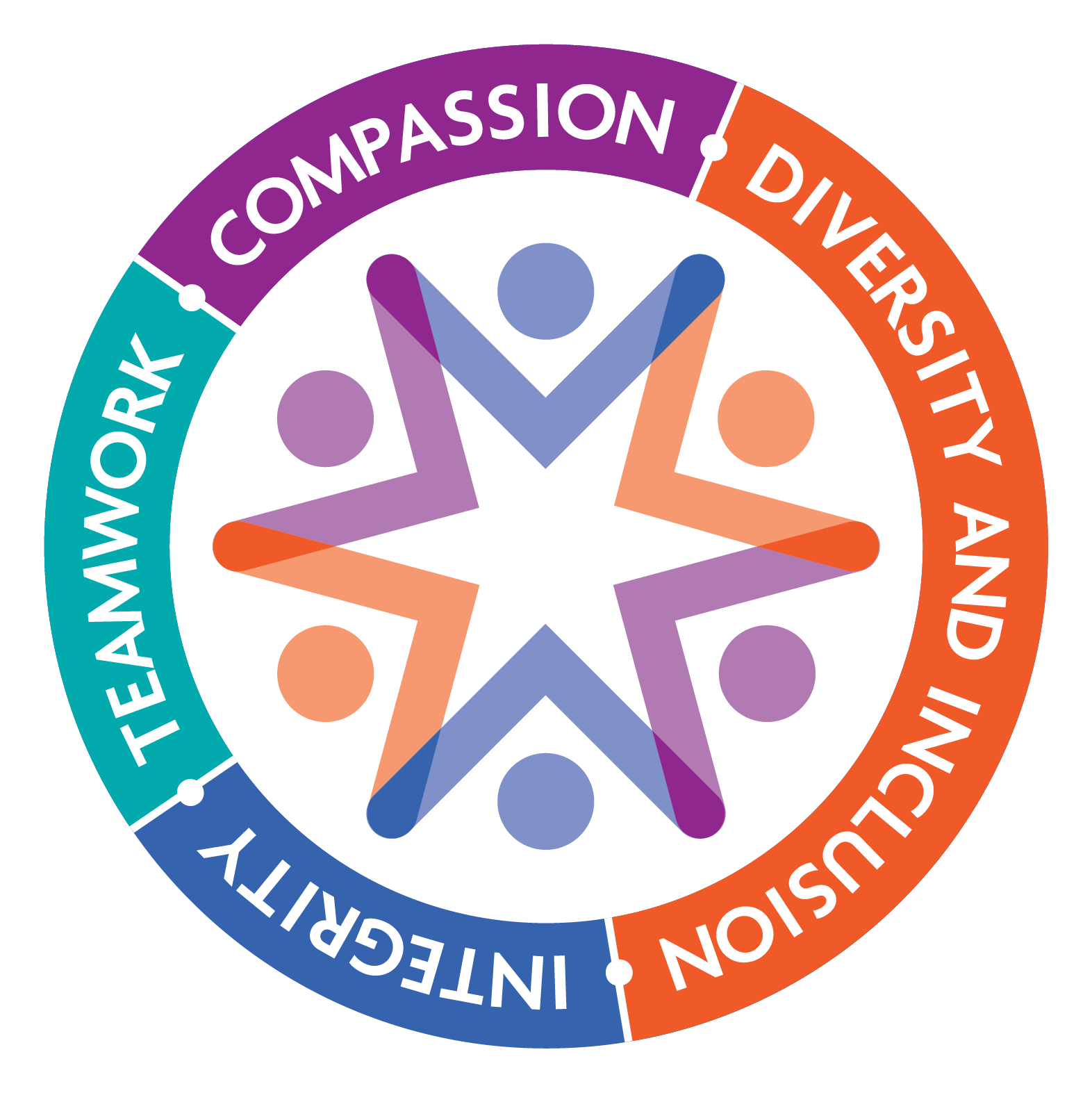 One of our four Organizational Values, Diversity and Inclusion is woven into everything we do, every day.
We are deeply connected IN the many diverse communities that we serve, improving access to care and expanding equity, but we're also naturally PART of them, through our staff, our investment in their work, and through our full continuum of services.
Internally, our annual PRIDE events, monthly Visibility Campaigns, guest speakers for staff, and more all serve to connect us in celebration and commitment to the vibrant community Wheeler is ourselves.
Follow us on social media, and visit our News from Wheeler - Diversity and Inclusion page, to see the latest community events, sponsorships, cultural events at Wheeler, and more!
Throughout the year, we honor and celebrate diversity, equity, and inclusion with events for our community and the public, aligned with our values, mission, and vision.
OCTOBER 2023
Migrants and Navigating Healthcare Systems. A conversation with Camila Rubino, MBA, MSN, BSN, RN, senior director of nursing at Wheeler, about the present state of healthcare and the contributing factors to limited access for migrants. Camila Rubino, MBA, MSN, BSN, RN, is from Southington and is our new senior director of nursing, overseeing all nursing and medical assistant operations at Wheeler's five federally qualified health centers, congregate care settings, and Northwest Village School. With 20 years of nursing experience in a variety of health care settings, including emergency department, cardiology and kidney specialties, inpatient and outpatient settings, and other Connecticut federal qualified health centers, Rubino brings a wide range of clinical and managerial perspectives to Wheeler's health care operations. Rubino was born and raised in Colombia and holds an MBA from Yale University School of Management, an MSN from Sacred Heart University, and a BSN from Southern Connecticut State University.
JUNE 2023
Celebrating Juneteenth, with Joan Trumpauer Mulholland and Loki Mulholland. Joan Trumpauer Mulholland, a recipient of the 2015 National Civil Rights Museum Freedom Award, is a Civil Rights Icon who participated in over 50 sit-ins and demonstrations by the time she was 23 years old. She was a Freedom Rider, a participant in the Jackson Woolworth's Sit-in, the March on Washington, the Meredith March and the Selma to Montgomery March. Her path has crossed with some of the biggest names in the Civil Rights Movement: Martin Luther King, Medgar Evers, Fannie Lou Hamer, John Lewis, Diane Nash and Julian Bond. She has appeared in numerous books, documentaries and has received numerous awards for her work in the Civil Rights Movement. Joan is a member of Delta Sigma Theta Sorority, Incorporated. Loki Mulholland is an Emmy-winning filmmaker, author, activist, and son of civil rights icon, Joan Trumpauer Mulholland. His first book, "She Stood For Freedom" was nominated for the 2017 Amelia Bloomer Award. Loki's film, "The Uncomfortable Truth" has been viewed over one million times on Amazon. Loki is a member of Omega Psi Phi Fraternity, Incorporated.
MAY 2023
Diversity from a Family Perspective - Ann Smith (African Caribbean American Parents of Children with Disabilities)
Diversity Disparities - Connecticut Department of Children and Families
Building the Trust: Working with the LGBTQIA+ Community - Dr. Rebecca Eleck
Abilities - Seen and Unseen

Samantha Nisler, MS, LMFTA
Dr. Scott Berman
Emily Brede

Integrating DEI Practices: Working with Young Children and Families - Melissa Mendez, LCSW, IMH-E
Moving from DEI to Belonging, Tina Loarte-Rodriguez, MSN, RN, CIC, CPPS, CPHRM
Working with Veterans

Samantha Micael, LMFT
David Barringer
MARCH 2023
Women Who Tell Their Stories

Tina Loarte-Rodriguez, MSN, RN, CIC, CPPS, CPHRM
Vanessa Nazario, MBA
Lourdes Negrón-McDaniel, CDP, SHRM-SCP
FEBRUARY 2023
Roundtable: Senior Leaders of Color on Leadership and Career Development

Monique Daley, MS, CDP
Shaunna Monts, MBA, SPHR, SHRM-SCP
Teodoro Anderson Diaz, MS, MSW, LCSW, LADC
Keturah Kinch, MPA
Tina Loarte-Rodriguez, MSN, RN, CIC, CPPS, CPHRM

The Lasting Impact of an HBCU Education

Douglas Kerr
Keturah Kinch, MPA

Breast Cancer and Health Disparities - Dr. Olutayo Sogunro
Managing Racial-Trauma Stressors - Wendy Garvin Mayo, APRN, ANP-BC
Black Resilience and Racial Injustice - Connecticut Chief Public Defender TaShun Bowden-Lewis