About
Wheeler provides comprehensive solutions that address complex health issues, providing individuals, families and communities with accessible, innovative care that encourages health, recovery and growth at all stages of life. Our integrated approach to primary and behavioral health, education and recovery creates measurable results, positive outcomes and hopeful tomorrows for more than 50,000 individuals across Connecticut each year.
Accreditation and Licensure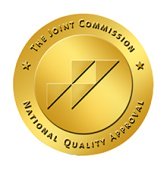 The clinic is accredited by The Joint Commission. Wheeler's Family Health & Wellness Centers in Bristol, Hartford, New Britain, and Waterbury have been awarded recognition by the National Committee for Quality Assurance Patient-Centered Medical Home Program.
Our programs and services are licensed or approved by the Connecticut Department of Children and Families, Connecticut State Department of Education, and the Connecticut Department of Public Health.
Funding Sources
Wheeler Clinic is supported by individuals, corporations, foundations, and by third-party payers, client fees and public funding sources.
Corporate Compliance
Read our compliance plan.