Wheeler Bristol Family Health and Wellness Center
10 North Main Street, Bristol
225 North Main Street, Bristol (services provided at 10 North Main Street 04/15-05/01/20)
860.793.3500 or toll-free 888.793.3500
Temporary site hours due to COVID-19 pandemic:

Wheeler outpatient and primary care sites, including our Family Health & Wellness Centers in Bristol, Hartford, New Britain, and Waterbury, and 91 Northwest Drive location in Plainville, will operate from 9 a.m. – 5 p.m. during the week and can accommodate walk-ins, however, calling first is strongly recommended. Most services can be provided by telephone or telehealth.
Services at the Wheeler Family Health & Wellness Center Behavioral Health services office at 225 North Main Street, Bristol, will be held at 10 North Main Street, Bristol.
Wheeler's Navigation Center is open at 860.793.3500, Monday through Thursday, 8AM to 6PM and Friday from 8AM to 5PM.
---
Wheeler's Family Health & Wellness Center is a community health center at 10 and 225 North Main Street, Bristol that offers convenient primary care, substance abuse treatment and behavioral health care that's close to home for residents and Bristol and surrounding towns.

Walk-in, same-day care provided.
Services include:

Primary and walk-in care for all ages

Medication-assisted treatment for addiction such as extended-release naltrexone (Vivitrol®) and buprenorphine (Suboxone®) for alcohol, heroin and opioid addiction

Integrated behavioral health care

Well-child care and immunizations

Expanded pediatric services

Physical examinations


Women's health

Tobacco cessation services and support

Laboratory services
---
SCHOOL-BASED HEALTH CENTERS IN BRISTOL
Wheeler's school-based health centers provide individual behavioral health services as well as linkage to other services in the community, including connections with the Family Health and Wellness Center for primary care, and a broad continuum of outpatient and community-based care.
Learn more here, or call Wheeler's Navigation Center at 860.793.3500 or 888.793.3500.

Chippens Hill Middle School
551 Peacedale Street, Bristol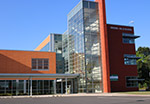 Greene-Hills School
718 Pine Street, Bristol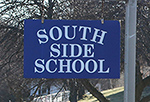 South Side School
21 Tuttle Road, Bristol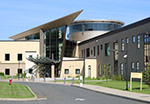 West Bristol School
500 Clark Avenue, Bristol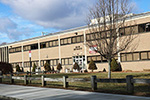 Bristol Central High School
408 Wolcott Street, Bristol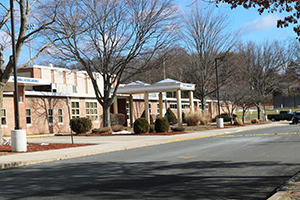 Bristol Eastern High School
632 King Street, Bristol
---
Staff Focused on YOUR Needs and Whole-Person Health
Wheeler's Family Health & Wellness Centers provide a continuum of integrated primary care, behavioral health, and support services. Our medical care providers, medical assistants, clinicians, counselors and care facilitators work as part of an integrated, whole-person team, ensuring that your complete health is considered and cared for. This ensures the best outcomes and provides a more comprehensive view of wellness.
Meet our clinical leadership at our Family Health & Wellness Centers.
---
News from Wheeler's Health & Wellness Centers