Wheeler Health and Wellness Center, Bristol

10 North Main Street, Bristol
860.793.3500 or toll-free 888.793.3500

Wheeler's Family Health & Wellness Center at 10 North Main Street, Bristol is a federally qualified health center that offers convenient primary care, substance abuse treatment and behavioral health care that's close to home for residents and Bristol and surrounding towns. Medicaid, Medicare, and commercial health insurance welcome. A sliding fee scale is available based on family size and income. No patient will be denied health care services due to an individual's inability to pay for services.
Primary Care Hours - Walk-Ins Welcome!
Monday and Thursday: 8:30 a.m.–6:30 p.m.
Tuesday, Wednesday and Friday: 8:30 a.m.–5 p.m.

Dental Hours
Monday: 10:30 a.m.-6:30 p.m.
Tuesday: 9 a.m. - 3 p.m.
Wednesday: 11 a.m.-5 p.m.
Appointments are recommended.
Walk-in Hours for Behavioral Health Evaluations - for adults
For first-time appointments
Monday–Friday: 10 a.m.–3 p.m.
Our services* include:
Primary and walk-in care for all ages

Medication-assisted treatment for addiction such as extended-release naltrexone (Vivitrol®) and buprenorphine (Suboxone®) for alcohol, heroin and opioid addiction

Integrated behavioral health care (NEW! Walk-in behavioral health evaluations and Intensive Outpatient Services available for adults)

Well-child care and immunizations

Expanded pediatric services

Physical examinations


Women's health

On-site preventive dental care by appointment

Registered Dental Hygienist (RDH)
Cleaning, X-Rays and Preventive Services
All Ages Welcome
Coordination and referral for dental care and specialty health services

Tobacco cessation services and support
---
SCHOOL-BASED HEALTH CENTERS IN BRISTOL
Wheeler's school-based health centers provide individual behavioral health services as well as linkage to other services in the community, including connections with the Family Health and Wellness Center for primary and dental care, and a broad continuum of outpatient and community-based care.
Learn more here, or call Wheeler's Navigation Center at 860.793.3500 or 888.793.3500.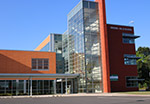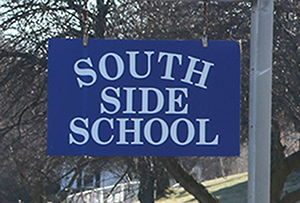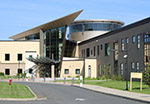 CHIPPENS HILL MIDDLE SCHOOL
551 Peacedale Street
GREENE-HILLS SCHOOL
718 Pine Street
SOUTH SIDE SCHOOL
21 Tuttle Road
WEST BRISTOL SCHOOL
500 Clark Avenue
---
Meet Our Staff
Wheeler's Health & Wellness Centers provide a continuum of integrated primary care, behavioral health, preventive dental and support services. Our medical care providers (listed below), medical assistants, clinicians, counselors and care facilitators work as part of an integrated, whole-person team, ensuring that your complete health is considered and cared for. This ensures the best outcomes and provides a more comprehensive view of wellness.

Andrea Buglione-Corbett, APRN
Rebecca Eleck, MD, Medical Director, Primary Care
Debbie-Ann Ellington, APRN, ANP
Robert Grillo, MD, Medical Director, Psychiatry
Rebecca Theriault, APRN
---
News from Wheeler's Health & Wellness Centers