Wheeler Offers Hope
"People are dying. And I don't want to be a statistic."
Hear from Rod, who is receiving primary care and addiction services from our Family Health & Wellness Centers.
Winning through Empowerment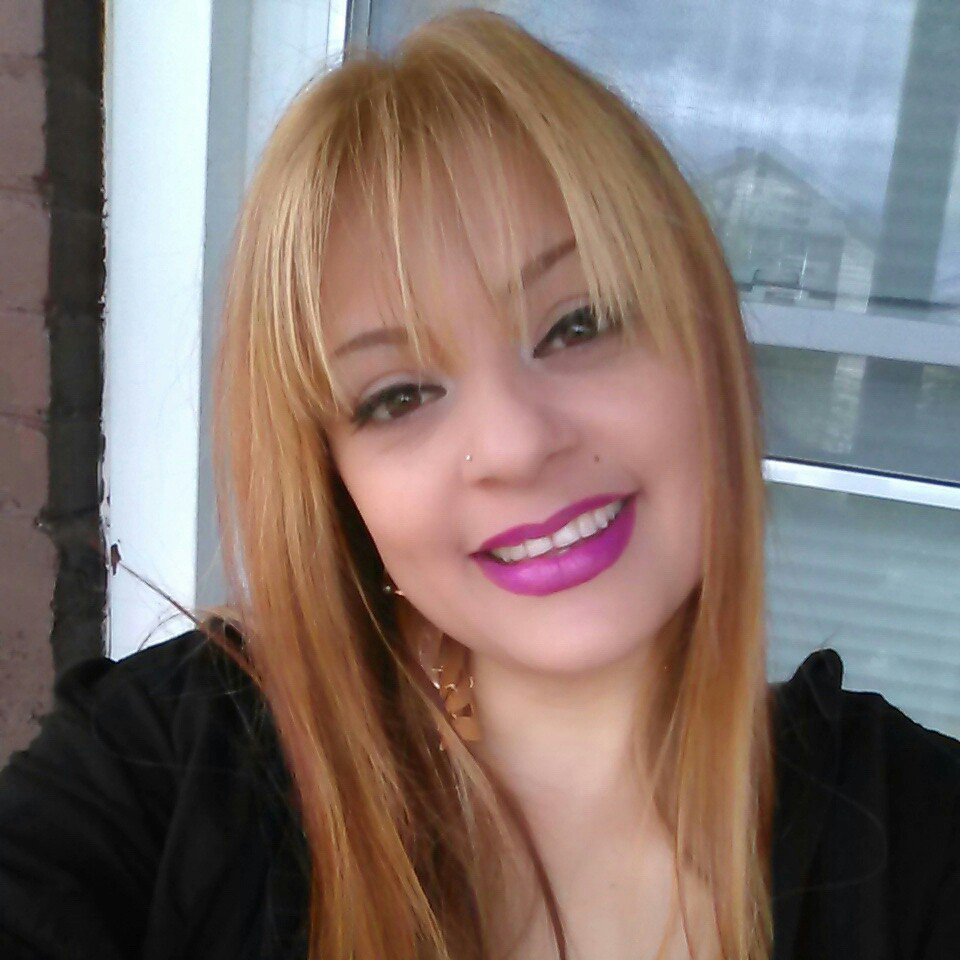 Earlier this year, Zaida A. of Hartford struggled to advocate for her elementary school-age son and secure basic resources including assistance with paying her rent. She was connected with Wheeler's Community Support for Families (CSF) program through the Connecticut Department of Children and Families, CSF's funder. Read Zaida's full story here.
---
Recovery is Always Possible - Jaie's Story
Wheeler is partnering with FOX 61 to spread the message that recovery from addiction is always possible. Learn more about how peer support and medication-assisted treatment for addiction helped Jaie realize a healthier tomorrow. You can read Jaie's full story here.
---
Helping Young Children Flourish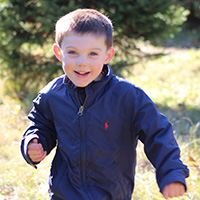 Darcie's four-year-old son, Connor, was at risk of being removed from his preschool program.
"We were able to manage his behavior well at home, because we could use strategies that the daycare wasn't able to," she said. "He's very active. He's always on the move; a lot of climbing, jumping, rolling around on the floor. There were a lot of behaviors the school didn't think were safe, and they were concerned about him—or one of the other children—getting hurt."
---
A Better
Future through Wheeler's Bettor Choice Gambling Program: David's Story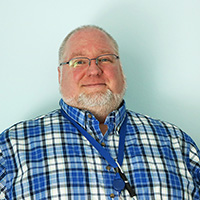 The recovery process is often filled with pivotal moments. For David Pogg— a recovering gambler for 20 years and a peer counselor for Wheeler's Bettor Choice Gambling Treatment Program— one of those pivotal moments came during a walk on Hartford's Charter Oak Bridge in a storm. David was on his way to treatment through Wheeler's Bettor Choice program, located at that time on Farmington Avenue in Hartford.
"During this phase of my recovery, I often walked over the bridge from East Hartford into the city," David recalled. "This particular day was a tough one, and while walking, I seriously contemplated my own demise with the icy-cold Connecticut River just below. I had a choice at that moment."
---
The Path to Acceptance - Robert's Story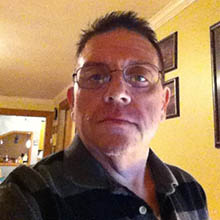 After six years of drinking and abusing prescription painkillers, Robert began services at Wheeler, where he received assistance getting insurance coverage and started intensive outpatient services, medication-assisted treatment for addiction, and group therapy.
"I'm so happy I don't have to live a lie. For the first time in a long time, I can walk the earth and be accepted for what I am. I go to groups in part so I can show others that I've done it, and I'm able to do it. It can happen to anyone. I want to be able to help the next guy. As far back as I can remember from childhood to now, for the first time in my life, I want to stay alive."
---
The Paths to Addiction and Recovery - Alicia's Story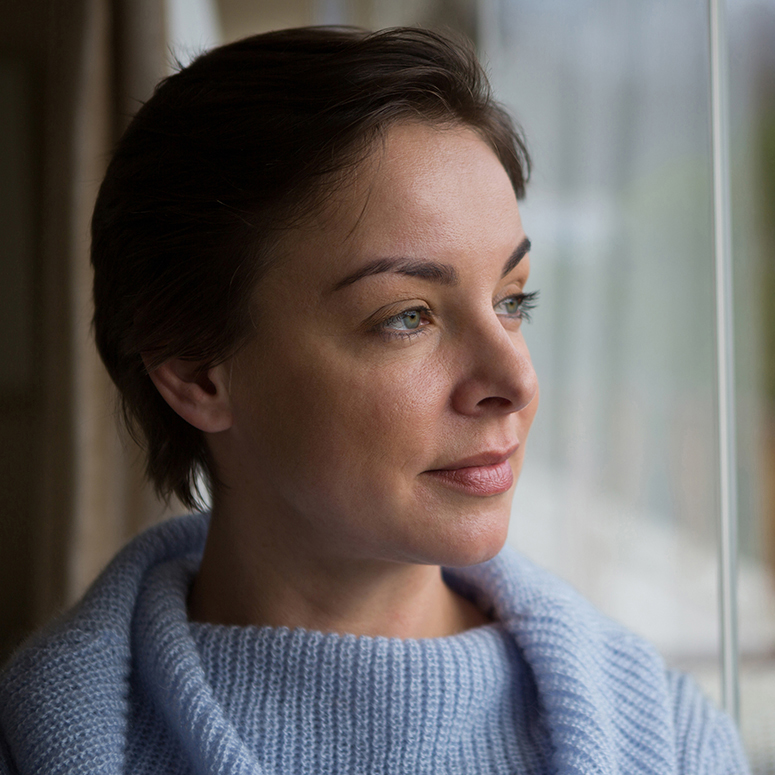 For 35-year-old Alicia, a mother of two, there were several factors that led to addiction, including her father's opioid use and her own diagnosis of Hodgkin's lymphoma in her early 20s.
"For the most part, my life as a teen was pretty normal," said Alicia. "I drank occasionally, but nothing really significant. Then, I was diagnosed with cancer, and my journey with opioids began."
An undergraduate college student at the time, Alicia used an array of pain medications to offset the effects of chemotherapy and radiation. "My life spiraled downward as my dependence increased," she recalled.
Alicia received medication-assisted treatment (MAT) at a facility in northwest Connecticut to help decrease cravings and foster abstinence, but she continued to struggle. A recent series of significant life events further imperiled her recovery, including the fentanyl-related death of her father in August 2016, her husband's death last fall from a heroin overdose, as well as home foreclosure.
---
Recovery is Possible - Jaie's Story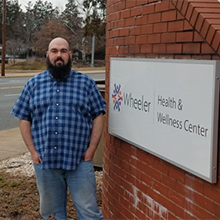 Recovery from addiction is always possible, especially with support from family, peers and the recovery community. Jaie grew up in a family with a long history of addiction. He began drinking and using drugs at the age of 12. Despite the efforts of school programs and his mother, his use continued through high school and after he earned his diploma. He entered Wheeler's intensive outpatient program, began attending group sessions, and was prescribed Vivitrol, a medication-assisted treatment for addiction that blocks the pleasurable sensation of drugs and alcohol. It is a monthly injection and is not habit-forming.
"Vivitrol helps a lot. It gives you a peace of mind. There's no point in even trying to get high," he says. "And in group, you realize from everyone around you that you're not alone. Everyone has seen the things you've seen."
Jaie began working with Stephanie Almada, a Wheeler peer counselor, every week. More than a year in recovery, Jaie says the improvement in his life is noticeable.
---
Lessons for Life - Javier's Story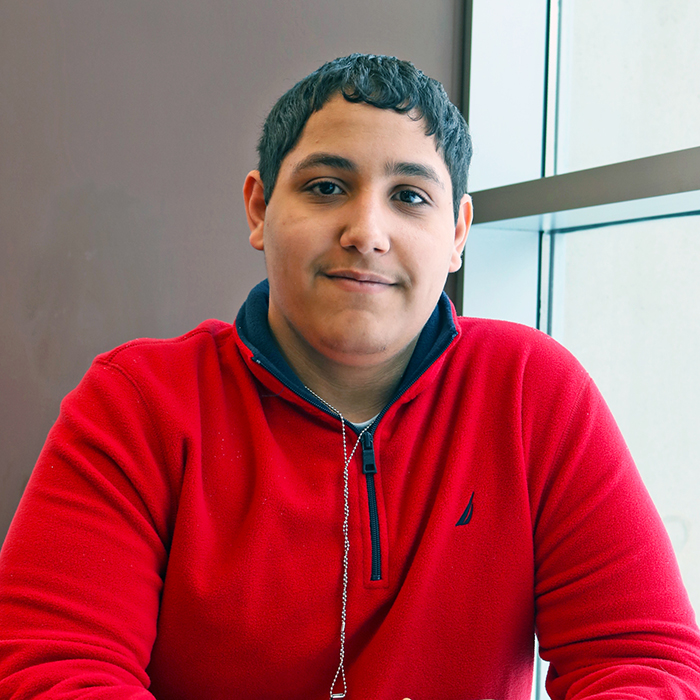 Junior high school can be a difficult period under the best of circumstances. For Javier Santos, 7th grade was plagued with family issues, bouts of anxiety and challenges that come with transitioning from one school to another. "I was nervous and defiant, and I wasn't in a good place," said Javier who initially attended a public middle school in Bristol. "I needed to be in a different environment."
Javier's family considered alternatives before enrolling him in Wheeler's Northwest Village School (NVS). "I was afraid at first," said Javier. "But when I got to know the teachers and staff, I quickly realized that this place was helping me out. My perspectives began to change. This school became a second home for me."
---
Breaking Patterns through Treatment, Encouragement - Santos's Story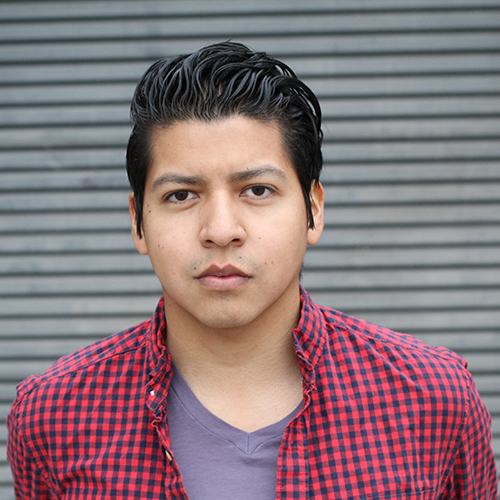 Santos struggled with opioid addiction for nearly a decade, which resulted in several encounters with law enforcement and the courts. But it was his mother's words – and help from Wheeler's medication-assisted treatment program (MAT) -- that finally helped to turn his life around.
"I kept repeating a pattern of addiction, treatment, arrest and probation, and I knew something had to change," said Santos. "After an argument with my mother one day, I knew I had to work harder. I wanted her to be proud of me and with what I had done with my life."
Today, Santos is married, and has a one-month-old baby girl. He owns a convenience store in central Connecticut and couldn't be happier. "There's a saying in the program that 'if you keep company with eleven thieves, you will be number twelve,'" he added. "I have no desire to be 'number twelve,' and the turnaround of my life is proof."
---
Recovery and Growth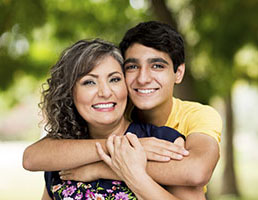 Anne Marie and her family were frantic after the discovery of her teen son Danny's attempted suicide. She engaged Wheeler's Mobile Crisis Intervention Services program as a first step to assess the situation and connect with resources to treat her son's depression. This incident marked the start of a year-long journey toward hope and healing.
Shortly afterward, Danny entered Wheeler's Extended Day Treatment program, which helps youth and families establish more positive ways of interacting and provides an opportunity for youth to remain at home in the community, significantly reducing the potential for hospitalizations or out-of-home placements. The program provides group, individual, family and multi-family therapy, psychiatric evaluation and medicine management in a structured therapeutic setting.
Four months later, Danny successfully completed the Extended Day program. He transitioned to Wheeler's Children's Outpatient Program (COP) where he continued to thrive in a one-on-one therapeutic setting. Wheeler's COP services address behavioral health challenges related to childhood and adolescence. Clinicians deliver gender-specific, trauma-informed and a person-centered approach to care through individual and family therapy, targeted group therapy, medication management and integrated care coordination based on the needs of the child.
"My son's therapist made us feel like Danny was the only one in the program," said Anne Marie. "She also guided me to be the best mother I could be."
"This is a family that really wanted to do the work," said Jordan Cyr, MS, clinician, Wheeler Children's Outpatient Services. "Their progress is a huge testament to how individual growth significantly affects family growth on so many levels."
Danny looks forward to the future. He's working toward his driver's license and talks about plans for college where he'll pursue a career in photography.
"My husband and I are so happy when we hear our son talk about the future," said Anne Marie."Wheeler saved my son's life. We are beyond grateful."
---
Planting the Seeds for Change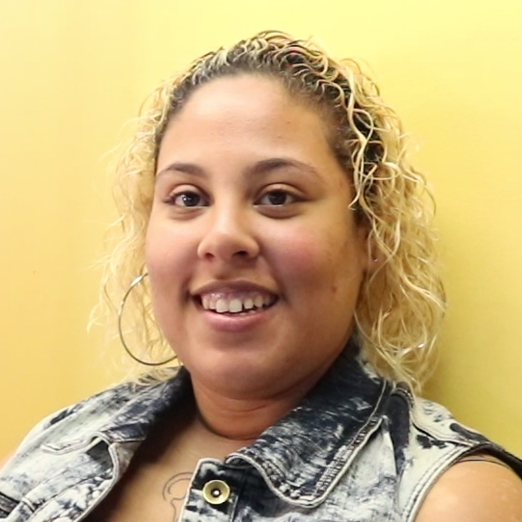 Ashley always did the best she could for her children. While handling a majority of the parental responsibility, she often worked overtime to support herself and her family. Still, she needed help with creating a home environment that would help her children thrive. She was connected to Wheeler's Community Support for Families (CSF) program serving Greater Hartford and Manchester region, where she received the guidance and support she needed to create positive change. The Hartford/Manchester CSF program is delivered by Wheeler and its community partner, Family Life Education.
"Life doesn't come with a manual," said Ashley. "It's a learning process and since receiving services at Wheeler, my family's dynamic has changed and has become more positive."
Community Support for Families is a voluntary, family-driven program designed to assist families in strengthening natural and community support systems to maintain safe and healthy home environments. The program serves families who are referred by the Department of Children and Families in DCF Region 4 – Hartford/Manchester, and DCF Region 6 – Meriden/New Britain. The Region 6 program is delivered by Wheeler and its community partner, Human Resources Agency (HRA) of New Britain, Inc. The program staff works with families to identify unique strengths and needs, and to assist in overcoming barriers to meeting those needs.
"Wheeler plants the seeds for change," said Jasmine Crawford, a senior counselor with the CSF program, who worked with Ashley and her family. "This program helps families find the support and services they need and provides the motivation to achieve goals and set new ones."
"I am very thankful," said Ashley. "It was a blessing to be referred to Wheeler and the CSF program. The caring team helped me develop my skills and added to my support system."
---
Validation and Healing: Daya's Story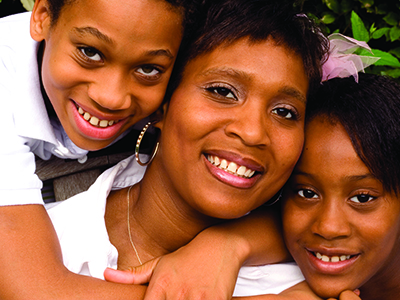 When Daya learned that her two children had been abused by their father and another family member, she immediately sought help.
"I had trouble finding a place to treat both of my kids," Daya said. "Our situation was complicated, and we needed help on multiple levels."
A community resource directed Daya to Wheeler, and she and her children entered Wheeler's Trauma-focused Cognitive Behavioral Therapy (TF-CBT) program. TF-CBT is a clinic-based, individual, short-term, evidence-based treatment program for children and adolescents, ages 4 to 18, who have behavioral or emotional problems related to traumatic life events. The program is offered through a combination of individual and family treatment for post-traumatic stress symptoms, depression, anxiety, sexualized behaviors; trauma-related shame and mistrust.
"The Wheeler team took us in right away," said Daya. "Clinicians encouraged my children to talk about and process their feelings so that they could start the path to healing from their trauma."
Daya says the changes in her children since coming to Wheeler are palpable. For the first time (in many years) she truly enjoys motherhood. "Because of Wheeler, my children feel validated. My daughter has learned to trust again. My son has learned to see and understand his own problems. As a family, we are communicating openly and honestly.
"Our TF-CBT therapist has become a member of our family," said Daya. "Wheeler gives hope. No matter what happens, they taught us to view negative situations more positively. We're stronger and better as a family."
---
Laura's Story
When Laura was released from incarceration, she entered Wheeler's Bettor Choice Compulsive Gambling Treatment program, which offered a variety of tools and supports to help her deal with her addiction and manage behaviors. Her story is featured in the video below. Learn more about Laura and other Wheeler consumers who found hope through Wheeler.
---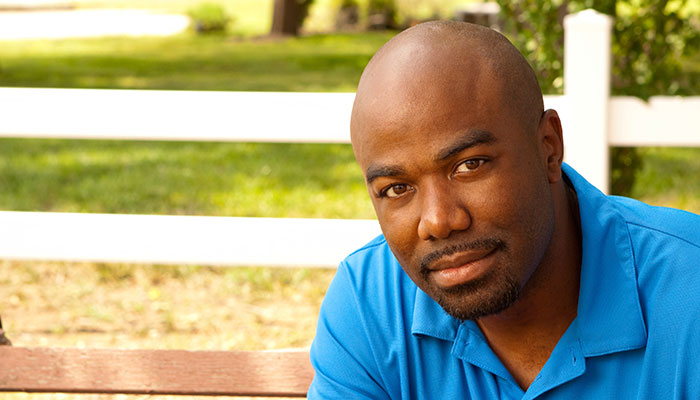 Innovative Care. Positive Change.
"My physical health is better because of my mental health."
As a teen, Karl spent his days bass fishing at the Connecticut River and bike riding in his hometown of Hartford. He turned to Wheeler last year following multiple attempts to end his life. He enrolled in Wheeler's Substance Abuse Care Facilitation program, which coordinates care for adults with multiple complex needs who require both behavioral health and medical health care services. While in treatment, Karl received medical services through the Wheeler Health & Wellness Center, in partnership with Saint Francis Primary Care. He was treated for a number of medical conditions, including diabetes, high cholesterol and acid reflux disease.
Karl strives to stay well physically and mentally and appreciates Wheeler's delivery of integrated care. "The best thing about Wheeler's care is that everything is in one place," said Karl. "Blood work is right across the street. Everything is convenient."
Karl completed a number of outpatient groups, attends medication management appointments and is sober. He applied for disability and is transitioning from a shelter to independent living. "Life changed when I came to Wheeler," said Karl. "And the best part is that my physical health is better because of my [improved] mental health."
---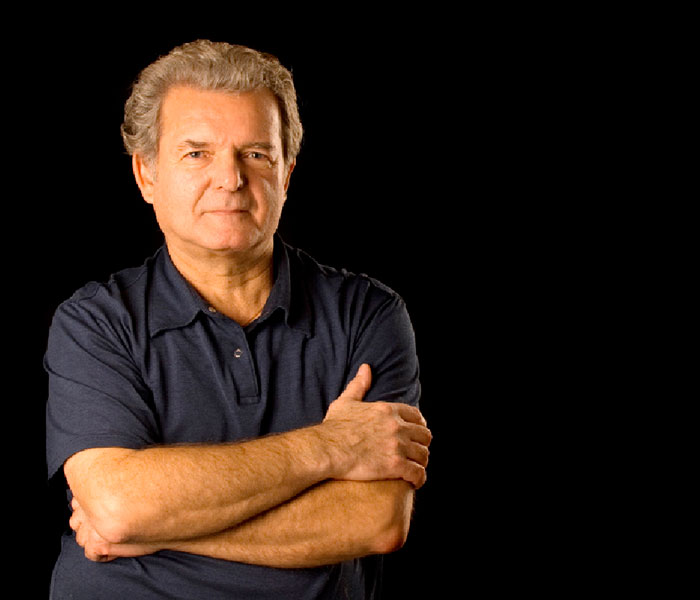 Recovery, Health and Growth
"The staff at Wheeler cares about you. They treat you like family."
When Isaac was released from prison, he needed substance abuse recovery support, a place to live and attention to his medical issues, including hearing loss and leg pain. He started adult outpatient services at Wheeler's 999 Asylum Avenue location in Hartford, which is co-located with the Wheeler Health & Wellness Center, in partnership with Saint Francis Primary Care. While in treatment, he received support and linkages to other programs and services, including primary care.
"When I came to Wheeler, I needed help for many problems," said Isaac. "In addition to substance abuse treatment, the staff helped me to find a place to live. They helped me to manage my medications, and they treated my medical conditions."
Isaac is engaged in Wheeler's Substance Abuse Care Facilitation program and the Wheeler Health & Wellness Center. With services offered in one location, he maintains his sobriety and medication compliance. He has an apartment, a part-time job and volunteers in the community.
Isaac credits Wheeler with his achievement of wellness and stability. "I went to jail, and I got help," he said. "Now I'm better than before. The staff at Wheeler cares about you. They treat you like family."
---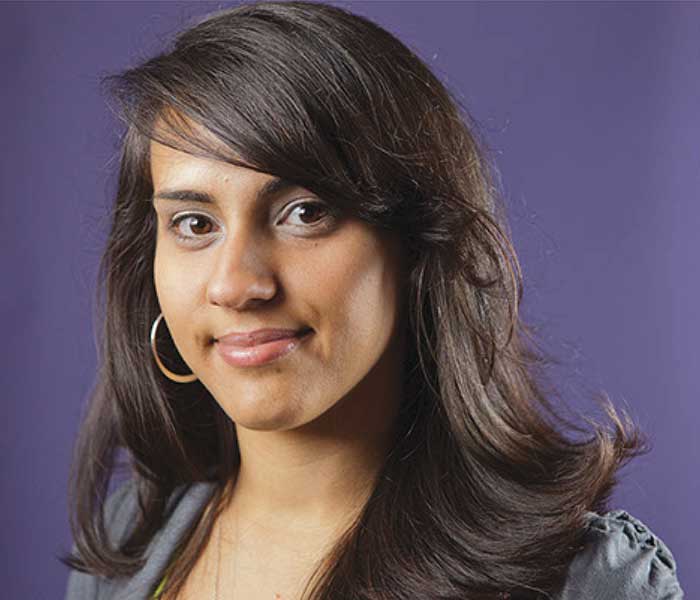 Strengthening Families

"I feel more calm, level headed and positive about the future."

Jasmin first came to Wheeler to get help from the Birth to Three program for her medically complex toddler, Adrian. Birth to Three staff helped Jasmin support and care for Adrian, helping her meet the unique developmental challenges he experienced due to a chromosomal abnormality.
When Adrian passed away due to health complications, Jasmin once again turned to Wheeler for support. Wheeler's Child FIRST program helped her cope with her grief so she could focus on providing Adrian's younger brother, 13-month-old Jessiah, with the time and attention he needed.
"Before we returned to Wheeler, life was hectic and confusing," said Jasmin. "I tried to do everything by myself, and the atmosphere in our household was tense. I needed help, especially with parenting strategies for my youngest son."
Wheeler's Child FIRST (Child and Family Interagency Resource, Support and Training) is an evidence-based, home-visiting model developed in Connecticut through Bridgeport Hospital's Pediatric Primary Care Center. Child FIRST, a component of Wheeler's Promising Starts initiative, addresses the mental health needs of young children, birth to 6, and their families in New Britain.
"The Child FIRST staff was kind and compassionate. They really understood what I was going through," said Jasmin. "I feel more calm, level headed and positive about the future."
---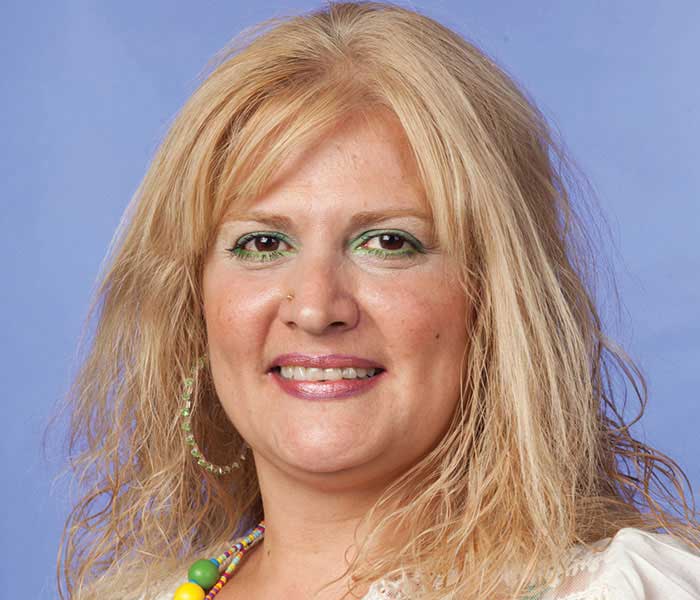 The Path to Change
"The Wheeler team was always there for me."
Maria and her family suffered a family tragedy before coming to the United States. When they arrived in Connecticut, Maria sought much-needed help for her teenage daughter and encountered many obstacles to getting the care they both needed. She was referred to Wheeler's Care Coordination Team, and she and her family experienced a positive, powerful transformation.
"I had so much pain because of what my family had been through previously and was also trying to manage my daughter's depression and behavioral issues," said Maria. "When I met the Wheeler team, I felt like I truly met a new family."
Wheeler's Care Coordination team worked intensively with Maria and her daughter to address the root causes of her daughter's depression and anger, identifying barriers and providing tools to foster healthy interpersonal communication. The team also helped Maria navigate and find services in the community.
Today, Maria and her daughter have a strong relationship, and they both look back on that period as one of great opportunity for change. "Because of the Wheeler team, my daughter and I can communicate and express our feelings in a positive way," she said. "The Wheeler team was always there for me. They never let me down. They really helped me get through."
---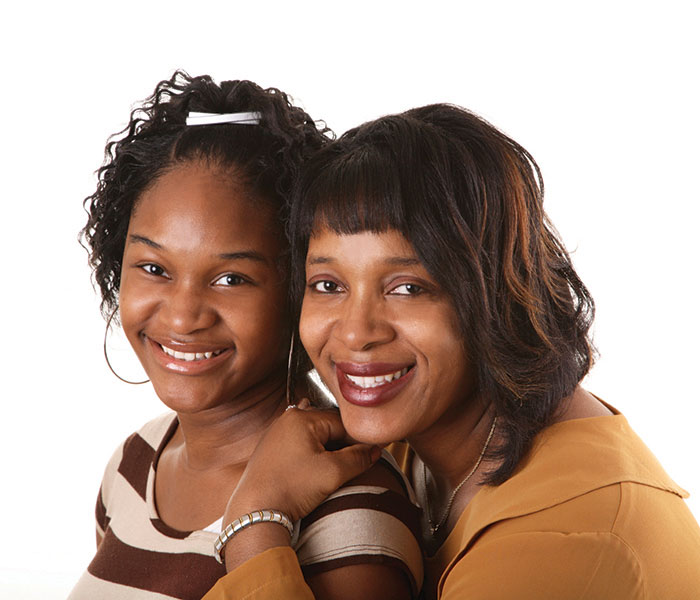 Leveraging Strengths

"The program has been good
for all of us."
Sixteen-year-old Tamia had the typical ups and downs of a teenager, and then some. A series of arguments with her family culminated in an explosive event that led to her short-term placement in the Connecticut Department of Children and Families (DCF) foster care system.
"We argued about anything and everything," said her mom, Diane. "She was out of control. I wanted to help her, but I needed someone to help me and my husband as well."
The family was referred by DCF to Wheeler's Multisystemic Therapy (MST) program, which serves youth ages 12-18 in their homes and communities. Wheeler's MST program treats youth with complex emotional, social and academic needs, including chronic, violent, delinquent behavior; truancy; disrespect and disobedience; substance abuse and other issues.
"When we first started the program, our clinician gave us the tools and skills we needed to improve communication in our family," said Diane. "Since treatment, my daughter is more goal-oriented. She's more focused and independent. We're all talking more with each other. This program has been good for all of us. It made us stronger as a family."
---
Helping Families Heal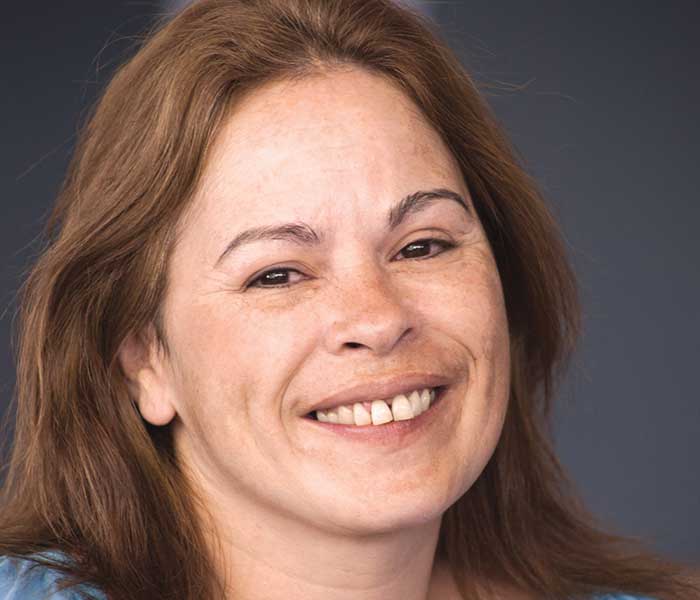 "Once you make that call, you'll see how your life will change."
Jeanette and her family were nearly shattered by a traumatic assault. An emergency room visit and assistance from 2-1-1 led her to Wheeler's Community Response Team (CRT), a service that provides crisis and early intervention to individuals and families who are experiencing a serious psychiatric emergency.
"Before Wheeler, my life was unmanageable. I was unable to function," said Jeanette. "I had panic attacks and extreme anxiety. I was a ticking bomb."
Wheeler Clinic's CRT team – and other clinic professionals – worked closely with
Jeanette's family over a six-month period, providing an array of tools that bolstered the family's sense of safety and strengthened communication among all members.
Jeanette considers her own recovery a work in progress made possible by the compassion and dedication of Wheeler Clinic's staff. "I couldn't have made this progress without Wheeler," she added. "I was hesitant at first to pick up the phone because of fear of the unknown, but once you make that call, you'll see how your life will change."
---
Fostering Hope and Recovery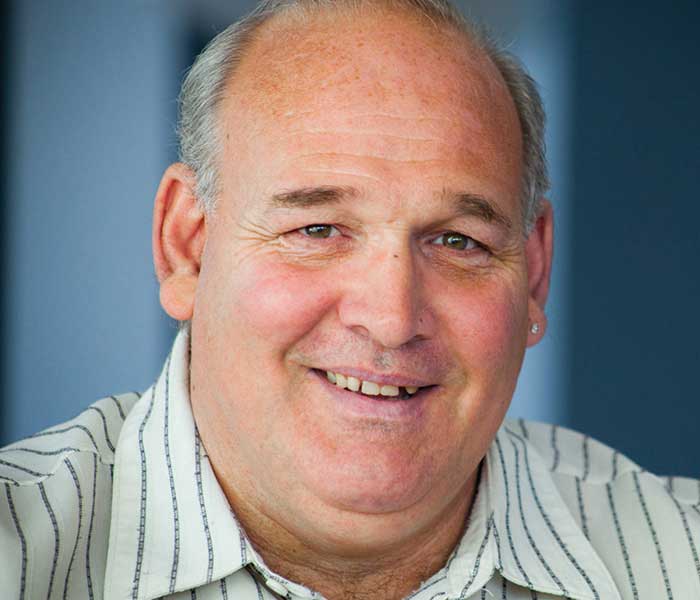 "They make you feel like you're special. They make you feel like you're somebody."
Larry's 25-year cocaine addiction and involvement with the court led him to treatment at Wheeler's Adult Outpatient Recovery Services in Hartford. With guidance and support from the clinic's team and participation in group therapy, he has been substance-free for nearly a year. Wheeler's Adult Outpatient Recovery Services provide a variety of outpatient programs for adults and families that include individual, group and family therapy to address problems associated with substance abuse, depression, anxiety, anger management and other issues.
"Before the program, I was always looking for that next dollar to get high. I spent more than two hundred dollars a day on drugs," said Larry, a former furniture salesman and restoration expert. "But now, there's hope, there's a new way of doing things."
Larry describes his experience at Wheeler Clinic as being very positive. "The Wheeler Clinic staff make you feel special. They make you feel like you're somebody," he said. "They are making all the difference in my recovery."