Adult Outpatient Recovery Services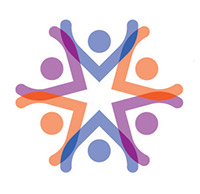 We offer an array of outpatient programs for adults and families that include individual, group and family therapy to address problems associated with substance abuse, depression, anxiety, anger management, domestic violence, grief and loss, and other mental health issues. Our staff includes a broad range of professionals: licensed addiction counselors, clinical social workers, marriage and family therapists, psychiatrists and other treatment specialist

Our Approach
Wheeler employs gender-specific, trauma-informed, person-centered approaches to care and evidence-based practices, including cognitive behavioral and motivational enhancement approaches and strategies for addressing specific needs
Our Programs
Adult Outpatient Recovery Services - individual, group and family therapy to address problems associated with substance abuse, depression, anxiety, anger management, domestic violence, grief and loss, and other mental health issues .
Bettor Choice Gambling Treatment Program - an outpatient program that serves problem gamblers and those affected by the gambling problem of a loved one.
Community Response Team - available 24 hours per day, seven days per week, to provide crisis intervention, early intervention and hospital diversion to people in crisis.

HelpLine - a confidential telephone counseling services, available 24 hours a day, 365 days a year to residents of Central Connecticut, Greater Hartford and surrounding towns.

Latino Outreach Program - offers a combination of services designed to identify and support Spanish speaking men and women who are at risk for substance abuse.

LifeLine - provides treatment, support and assistance to women who have both substance abuse and mental health challenges as they progress through their recovery.
Older Adults Substance Abuse Recovery Program - offers counseling and other services for people 60 and older in a group setting.
Transitional Case Management - helps men with substance abuse issues transition back to the community following a period of incarceration.
Payment Options
In many circumstances, Medicaid, Medicare, private insurance or third-party payer covers service cost.
Funding Sources
Connecticut Department of Mental Health and Addiction Services, State of Connecticut Judicial Branch, Court Support Services Division, Connecticut Department of Children and Families
Achieving Results
Wheeler routinely surveys consumers about their experiences with the services they receive. During FY 2015, a high percentage of consumers expressed satisfaction with the Adult Outpatient Services they received, indicated they felt comfortable asking questions, and felt respected by their provider. The following outcomes are part of Wheeler's Outcomes in Care 2015 report. A comprehensive set of outcome data is available in the report.