Wheeler's 36th Annual Golf Classic
Click Here to Become a Sponsor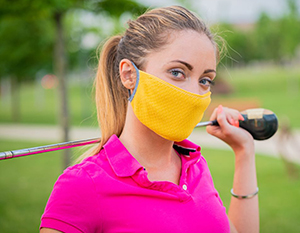 Join on us Wednesday, September 15, 2021 for a great day of golf, food, and fun, while supporting individuals and families in our care through our Basic Needs Fund. Last year, The Country Club introduced new challenges for golfers as they redesigned parts of the course to restore it closer to the 1921 Devereux Emmett design!
Don't miss your opportunity to experience what this event has to offer - play the beautiful course, enjoy the great food, and have some FUN!

SUPPORTING THE BASIC NEEDS FUND

A priority for our organization, the Basic Needs Fund addresses a range of environmental and social factors that interfere with a patient's health and well-being, but which are not addressed by other means of funding. This fund allows our community health workers to address environmental conditions in the homes, neighborhoods, and communities of our patients at our Family Health & Wellness Centers that might lead to poor health outcomes. It also provides resources to address basic needs such as food, transportation, clothing, shelter, medications, or other items or activities that cannot be accessed through a patient's own resources and/or community-based programs.
Some real-world stories:
A man was being seen for suboxone treatment, group treatment, and primary care services at our Hartford location. He was facing financial difficulties due to missing work as he focused on his recovery and treatment, and he had some immediate needs that included oil to heat his home. Through your support, we were able to purchase 100 gallons of oil to get him by.
A mom had recently left a family violence situation with her two children, leaving quickly to stay with family and friends. She works part-time, but had a need for clothing, jackets, and boots for her children. Thanks to you, we were able to purchase jackets, seasonal clothing, and sneakers for the children.
A patient who is homeless had their cell phone stolen while staying in a shelter, and they do not qualify for assistance in receiving a phone, which is a lifeline for help, support, and daily living. Because of your support, the basic needs fund was used to purchase a low-price phone and some pre-paid minutes.
A mother of three got a job offer but couldn't pay for transportation to and from work before she received her first pay check. With your generosity, we were able to purchase a bus pass for her.
A family lost all of their personal items in a fire.Donors like you allowed us to purchase toiletries and personal items for them.
Throughout the holidays, the Basic Needs Fund was used to supplement food for families, and help people get by in that difficult time of the year.
YOUR SUPPORT MATTERS.
---
THANK YOU FOR YOUR SUPPORT IN 2020!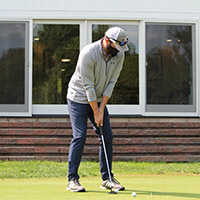 The 2020 Golf Classic raised nearly $45,000 to support Wheeler's community health centers in Hartford, New Britain, Plainville, Waterbury, and Bristol, as well as our organization's Basic Needs Fund. Thank you for helping us to improve health outcomes for individuals and families.
---