Messages of Hope
Learn more about how you can provide hope for a child in need of a loving foster family.
English
Spanish
---
The following stories highlight perspectives from Wheeler's foster parents, who share insights from their journey, including the many benefits and rewards of foster parenting.
---
Fostering to Adopt: John and Brian's Story
Love, Advocacy and More: Our Foster Parent Experience
"It's something that we've been talking about for years."
---
Cindy's Foster Parent Story
"Being a foster parent is valuable, purposeful work ..."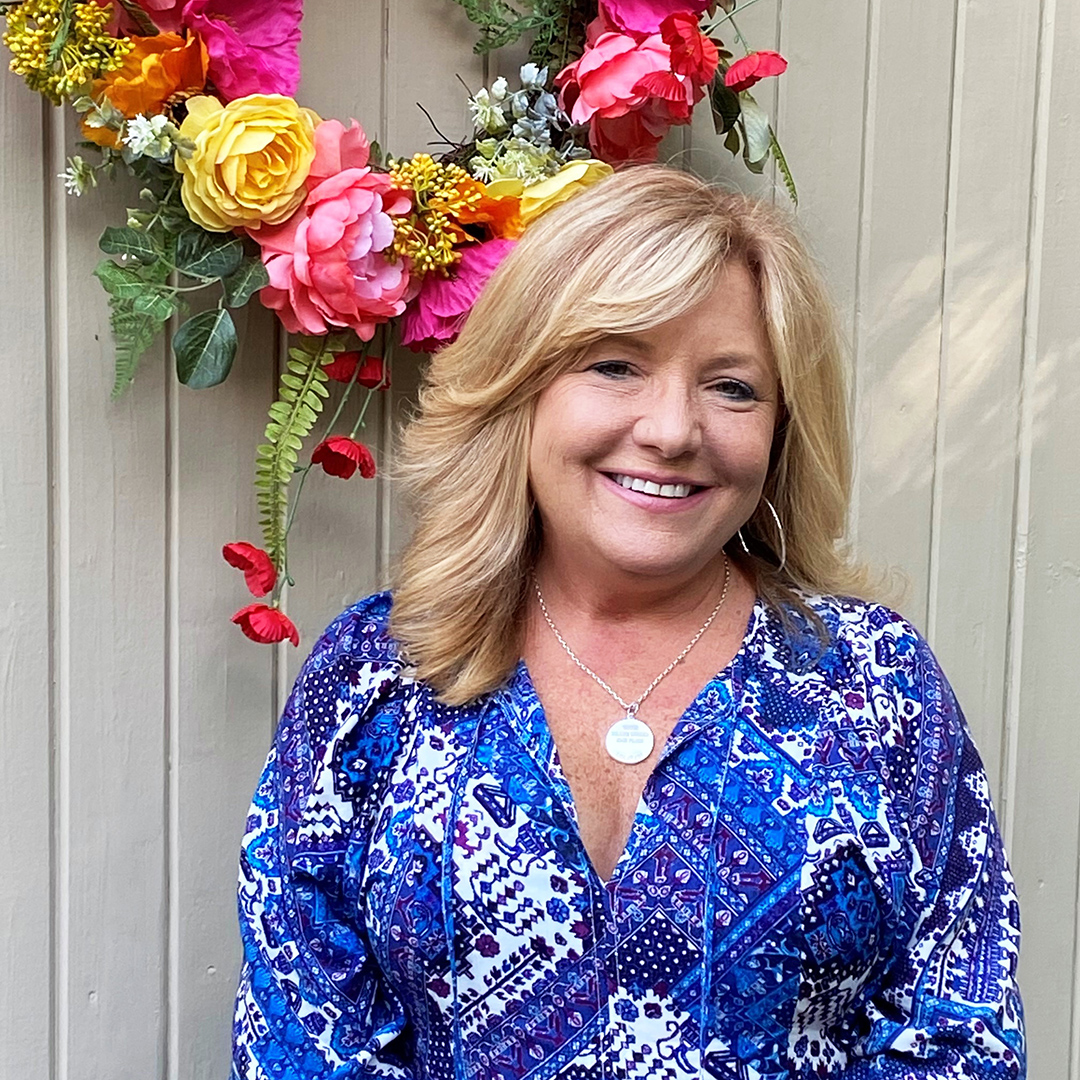 If you ask Cindy Capirchio about the qualities needed to become a foster parent, she would say, "consistent and patient." A foster parent since 2018, Cindy has fostered five children.
Cindy's work with individuals with intellectual disabilities—coupled with good timing in her own life—prompted her interest in foster care. "Being a foster parent is valuable, purposeful work, and it fills my heart with joy knowing that I can make a difference in a child's life," said Cindy, who fosters mostly teens. "I enjoy their company and watching them develop into young adults. It is a privilege to take this journey with them."
Cindy loves working with Wheeler because of the support the agency provides. "The Wheeler team truly cares about the children and teens they serve," she said. "The staff is incredibly knowledgeable as well."
Cindy enjoys many aspects of foster care, but it is watching her children grow and progress that means the most. "Knowing I played a part in their positive development means everything to me," she said.
---
Daniella and Jose: Experience, Understanding, and More
". . . [foster parenting] is actually the most important job they will ever do."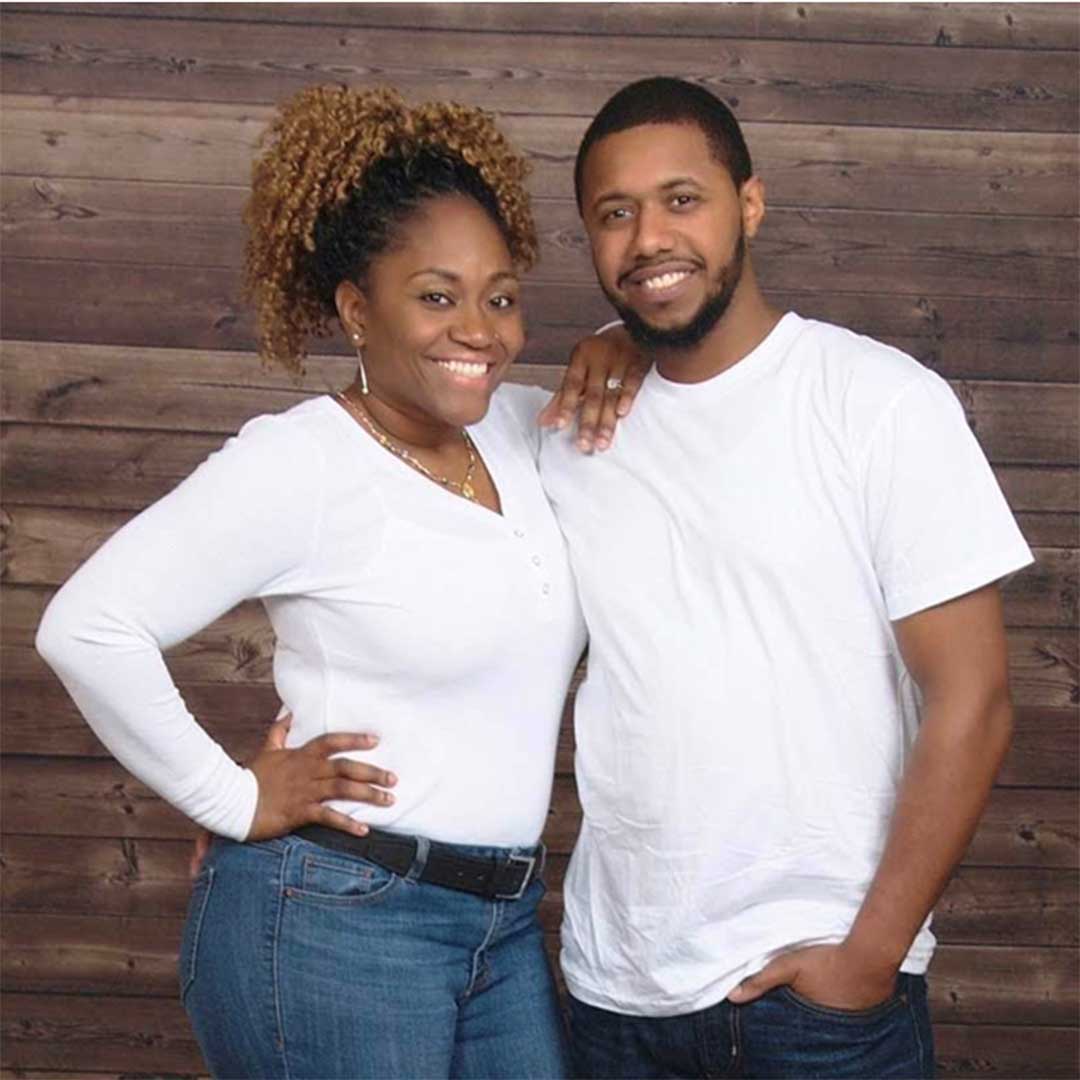 Personal and professional experiences led Daniella and Jose to become foster parents. They understood the need in Connecticut, and they wanted to help. They have been Wheeler foster parents for two years.
"The Wheeler staff really cares about our family as a whole," said Daniella. "We appreciate how they respect and value us. We have been blessed with a wonderful DCF team as well. We always feel validated and heard."
Jose emphasized the need for patience and consistency. "A foster home cannot be a revolving door," he said. "And it's imperative that foster parents don't view their role as a part-time job because it's actually the most important job they will ever do."
Daniella said that no matter what happens with the children and youth in their care, or whatever paths they choose, "They will always know that they are loved and able to return to a home and family."
---
Providing Love, Gaining Wisdom: Dee and Jim's Foster Parent Story
"We won't stop being foster parents until the need is no longer there, but the truth is, there is always a need."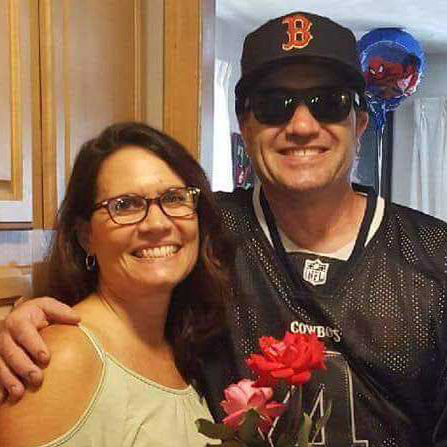 During their 23-year journey as foster and adoptive parents, Dee and Jim have collected many pieces of wisdom, which have served them well while fostering more than 50 children and adopting six.
Among the most important lessons, according to Dee, is to refrain from judging a person or situation at face value, and learning to assume the best in people, as well as getting to know your foster children and their biological families. "Above all, you must give a child time to trust you," said Dee.
Dee and Jim are appreciative of their relationship with Wheeler. "Whenever you, as a foster parent, think 'I can't do this,' and there will be times, Wheeler is there to support, encourage, and reassure you that you can," said Jim. "Our ability to continue with this process is because of our relationship with the Wheeler team," he added.
"We have had some tough experiences, and Wheeler was there both physically and emotionally for us and at all hours of the day and night," said Dee. "And it's not just your worker or clinician, it's the whole Foster Care team. They care about the children in our home but also about us as a family and as individuals."
This couple continues to be motivated and inspired to be foster parents because of the ongoing need for loving, stable homes. In Connecticut, for example, there are more than 4,000 children and youth in the foster care system and hundreds more who need caring homes.
"We won't stop being foster parents until the need is no longer there, but the truth is, there is always a need," said Dee. "We love being foster parents, and we love all of our children. We just wish there was no abuse and neglect in this world.
Jim offered some additional words of advice gleaned from years of firsthand experience. "You always need to stay 10 steps ahead. Never take anything personally because it's not," he said. "And always, always keep your sense of humor intact."
---
A Family Addition on National Adoption Day: Leda's Story
"Being a foster parent is the hardest job, but it is the best job."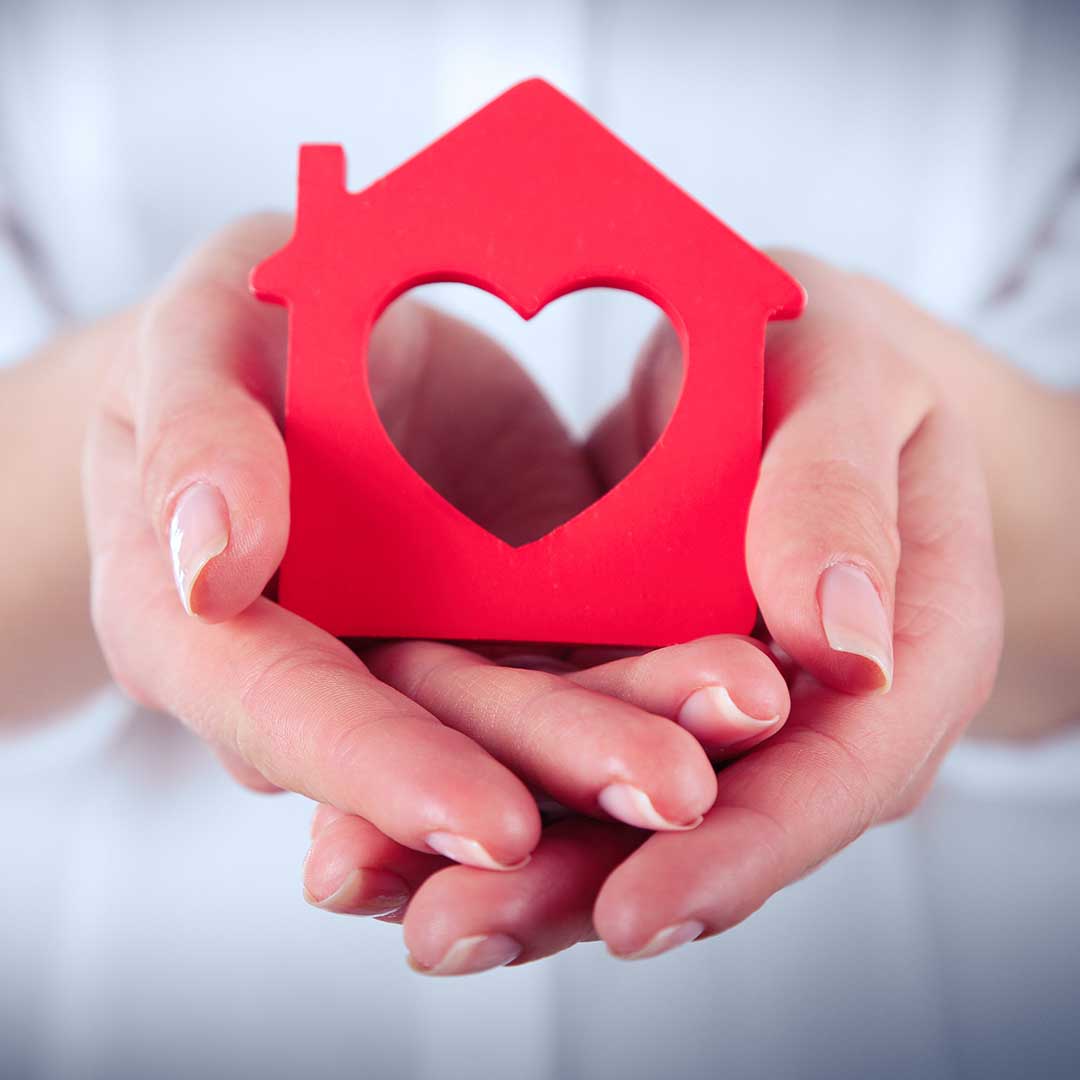 Leda has fostered children and youth intermittently for the past 13 years. She fostered five children and adopted her daughter 12 years ago. Recently, she adopted her son, whom she fostered for four years, on November 20, 2020, National Adoption Day.
In terms of advice for other potential foster parents, Leda says there are no rigid restrictions on being a foster parent. "Individuals can be single, married, or living with a partner. They can be gay or straight, can be of any race or religion. With the exception of being over the age of 21, there are also no age restrictions," Leda said.
"Being a foster parent is the hardest job, but it is the best job. It is so rewarding," she added.
Leda suggests and encourages people to reach out to Wheeler and get the information and to take classes offered, including Wheeler's 10-week virtual TIPS-MAPP, Trauma-Informed Partnering for Safety and Permanence – Model Approach to Partnerships in Parenting course.
TIPS-MAPP is a journey where individuals explore their own lives, their family life, their values, and personal connection to children. It's a place where participants learn more about the foster care system in Connecticut and gain insight into the roles, challenges, and experiences of social workers, foster parents, and most importantly, the hundreds of children and youth in Connecticut in need of loving homes and families. Those who participate in TIPS-MAPP are under no obligation to become licensed foster parents.
"If you want to start slow, start with respite care," Leda said. Respite care involves licensed foster parents who assist other foster parents by providing a foster child with short-term foster care.
Leda said she enjoys working with Wheeler because the team is always there to listen. "I also really appreciate and enjoy the ongoing training opportunities and the monthly support group offered virtually, even during quarantine. The Wheeler team makes all the difference in my experience as a foster parent."
---
Building a Family, Strengthening a Community: John and Brian's Foster Care Story
"There is a huge need for foster parents and absolutely no reason a child should not be in a home."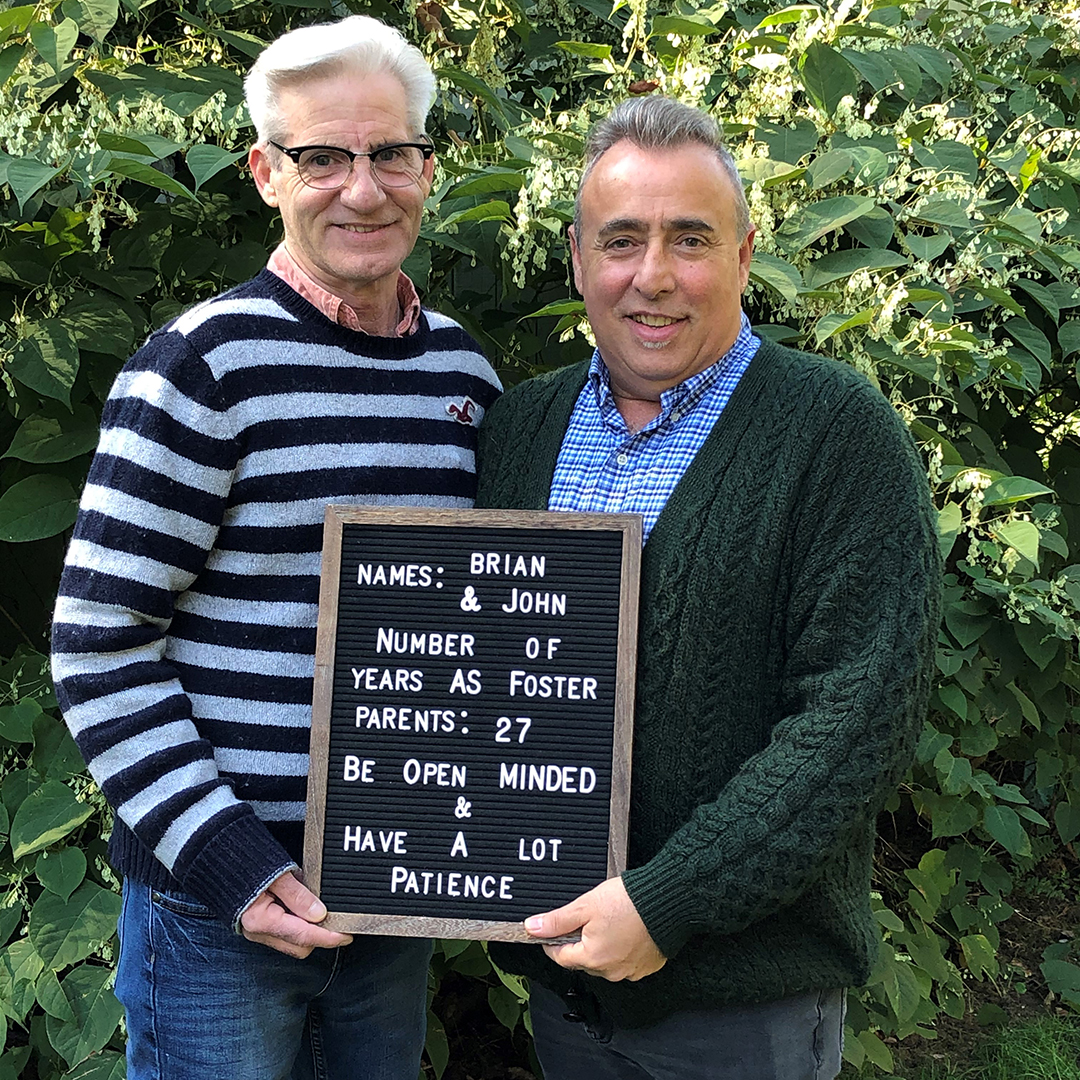 John and Brian Pica-Sneeden always wanted a large family, and they began fostering children 27 years ago. Since then, they have adopted five of their foster children and recently renewed their license with Wheeler to foster LGBTQ youth.
Recognizing the unique needs of LGBTQ youth based on their own experiences, John and Brian have a vested interest in helping children in this community to grow, thrive, and build healthy, productive lives. They actively encourage other LGBTQ individuals, who are able, to explore becoming a foster parent.
"We want to show LGBTQ children that they can grow up to become successful adults and that they can do anything they set their minds to do. Wheeler is helping us to accomplish this," said Brian. "The Wheeler team, whom we met through the Connecticut Gay and Lesbian Chamber, encouraged us to become foster parents. We know the Wheeler foster care specialists very well. They innately understand what we're looking to do, and they are supporting us in our goal of helping LGBTQ youth.
"We feel extremely comfortable with the Wheeler team. They are supportive, considerate, and always have our backs when we need help advocating for our foster child," added Brian.
"Being a foster parent requires dedication and commitment, and it is essential to be in it for the long haul. These children are human beings, and they are not disposable," said John. "There is a huge need for foster parents and absolutely no reason a child should not be in a home."
---
Wheeler Foster Care on Fox 61
Former Senior Foster Care Recruiter Chris Popilowski discusses the need for prospective foster families.
---
Messages on AMP Radio
Wheeler and AMP Radio have teamed up on messages for prospective foster families.