Wheeler Health Connect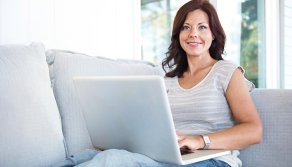 Wheeler Health upgraded to a new patient portal on March 19, 2022. We are excited about the new and easier-to-use features the upgraded patient portal will bring to you!
Wheeler Health Connect, Wheeler Clinic's online patient portal, provides you with access to your health information, increased connection and communication with Wheeler, and an array of options that will save you valuable time.

Click here or below to access the Wheeler Health Connect patient portal.
PLEASE SCROLL DOWN TO SEE SAMPLE EMAILS YOU MAY RECEIVE FROM THE NEW PORTAL.
Wheeler Health Connect helps you to:
Access Your Health Information
Test and lab results
Your health history
Medications and allergy information
Medical conditions and more
The portal connects you with your health providers:
Appointment and preventative follow-up care reminders to your cell phone or email
Appointment requests and more
NOTE:Wheeler Health Connect should never be used to report a life-threatening or urgent medical condition.
THE IMAGES BELOW ARE SOME EXAMPLES OF WHAT EMAILS From our new portal look like (ours would say Wheeler instead of Pxp i&T).
They are not spam or phishing.
NEW ITEMS IN The patient portal:
NEW ACCOUNT ACTIVATION and confirmation: