The Rewards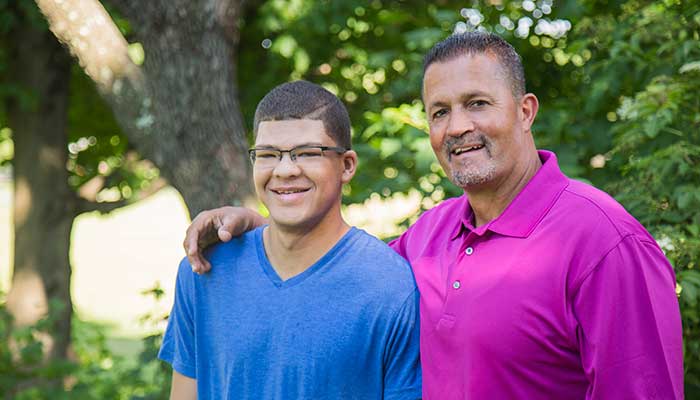 Imagine the chance to change the life of a youth forever. This is the kind of opportunity that foster parenting can provide. Wheeler's foster families come from all walks of life. They provide a safe, nurturing and supportive home environment for children in need. Foster parents may be married or single and rent or own their own home. They must have a stable income and transportation. Many foster parents have children, or have raised children, others may work with children.
You can make a difference by:
Connecting with a youth who has lost their connection to others
Tending to a youth's physical, emotional and social needs
Helping a child or adolescent learn to trust and feel safe again
Offering that child or adolescent a path to a better life
Discovering some wonderful rewards along the way
You and your family are trained and supported by a team of Wheeler Clinic professionals throughout the placement process. We offer monthly support groups and workshops, and we're available 24 hours a day, 7 days a week to answer questions or address a situation requiring immediate attention. A team is assigned to each youth to assist in ensuring that child's and family's needs are met. The child's medical, dental and therapeutic services are covered; and an enhanced monthly stipend is paid to the family to cover the youth's routine expenses.

Apply to be a foster parent today!

For information about foster care opportunities, call 860.793.7277 or email FosterCarePrograms@Wheelerclinic.org.