Hours and Accessing Care
Wheeler's Navigation Center: Your First Stop
For information about services, or to make an appointment, call our Navigation Center at 888.793.3500
Monday–Thursday: 8:00 AM–8:00 PM
Friday: 8:00 AM–6:00 PM
Wheeler's Family Health & Wellness Centers
Monday through Thursday, 8:00 AM to 8:00 PM (6:00 PM at 10 North Main Street, Bristol)
Friday: 8:00 AM to 6:00 PM
Walk-In Access to Behavioral Health Services
We offer same day walk-in access for behavioral health services. To best support our patients, first-time evaluations are conducted face to face or virtually Monday–Friday: 9:00 AM–3:30 PM. We value your time and are dedicated to providing excellent service in a timely manner.
Monday–Friday: 9:00 AM–3:30 PM
NEW AS OF AUGUST 4, 2023
Walk-in COVID vaccine clinics for the public, ages 12+, at all Wheeler Family Health & Wellness Centers below on Tuesday, August 8 through Friday, August 11, 2023, from 10 AM to 3 PM. No appointment is necessary.
Individuals who are unvaccinated can receive the bivalent and booster vaccine as a walk-in as well.
All locations will have the Pfizer vaccine.

10 North Main Street, Bristol
43 Woodland Street, Hartford
40 Hart Street, New Britain
91 Northwest Drive, Plainville
855 Lakewood Road, Waterbury

These events are supported by the Health Resources and Services Administration (HRSA) of the U.S. Department of Health and Human Services (HHS) as part of an award totaling $189,922 with 0% financed with non-governmental sources. The contents are those of the author(s) and do not necessarily represent the official views of, nor an endorsement, by HRSA, HHS, or the U.S. Government. For more information, please visit HRSA.gov.
NEW - APRIL 2023
Question about HUSKY Health Coverage and Continuous Enrollment Unwinding?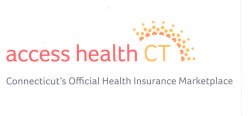 During the pandemic, Connecticut extended health coverage for most Medicaid members enrolled on or after March 18, 2020, even if they no longer qualified, a process the federal government calls Continuous Enrollment. The federal rules have changed; Continuous Enrollment ends March 31, 2023 and the process of reviewing households for eligibility, referred to as Continuous Enrollment Unwinding, will resume.
Learn more at: https://help.accesshealthct.com/en_US/medicaid-unwinding