Investing in Impact, Investing in Bristol
Wheeler's two Family Health & Wellness Centers in Bristol, and many administrative departments at Wheeler's corporate headquarters, will be consolidating to a new, more accessible downtown site in Centre Square in 2023, which allows us to include services such as nutrition and wellness programs and impact other unmet primary care and behavioral health needs in the community.
LATEST NEWS ABOUT ONE HOPE STREET, BRISTOL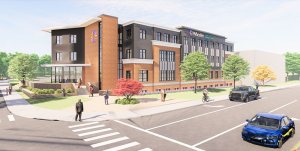 Our four-year goal of philanthropic investment is $500,000 to help support construction of the facility. As of November 28, 2022, we have received $425,000 in gifts and pledges toward that goal.
INVEST IN BRISTOL TODAY!
Make a Gift Now.
or...learn about the
Bricks for Hope in Bristol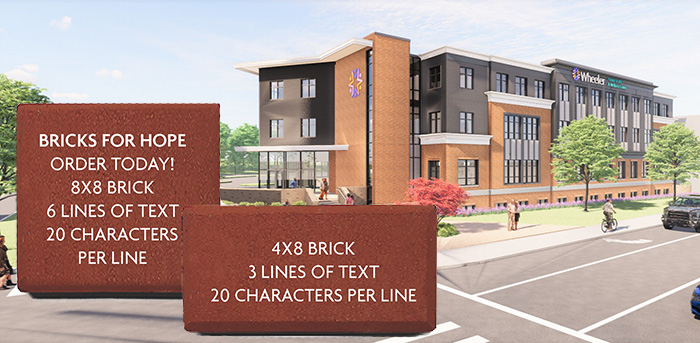 [Learn more]
The new center will ensure that all Wheeler services are located in one building, providing a better patient experience and for an array of on-site services and reach for at-risk community members who have limited access to care. We know, for instance, that nutrition is vital to overall health and reducing chronic disease, and we know that ensuring families have accessible care improves health outcomes for the whole family.
With an investment in Wheeler's new community health center in Bristol, you're making a difference...
...to the students who receive our behavioral health services in every Bristol Public School.

...for the medically underserved in the community, who will now have a seamless, state-of-the-art health care experience.

...with the community, in the face of a historic rise in the need for mental health, addiction, and integrated primary care services.
Bristol was Wheeler's first community health center site in 2013, and today we serve thousands of Bristol residents at our centers, as well as students in every Bristol Public School. The future is bright in Bristol, and we're committed to a more equitable, healthier future for everyone in the city!
LEAVE YOUR LEGACY WITH A NAMED INVESTING LEVEL
LEAD INVESTORS: $100,000 over four years

Naming options include waiting room, and more

CHAMPION INVESTORS: $50,000 over four years

Naming options include entryway, conference rooms, and more

HEALTH INVESTORS: $40,000 over four years

Naming options include conference rooms, direct care staff areas, and more

GROWTH INVESTORS: $25,000 over four years

Naming options include specialty service areas, and more

RECOVERY INVESTORS: $10,000 over four years

Naming options include behavioral health intake rooms, chiropractic offices, primary care exam rooms, and more

HOPE INVESTORS: $5,000 over four years
Please contact John Sponauer, Vice President of Marketing Communications and Philanthropic Giving, to learn more.