Wheeler Waterbury Family Health & Wellness Center, 855 Lakewood Road

855 Lakewood Road
Waterbury, CT 06704
Monday–Thursday: 8:00AM–8:00PM
Friday: 8:00AM-6:00PM
Call our Navigation Center at 860.793.3500 or toll-free 888.793.3500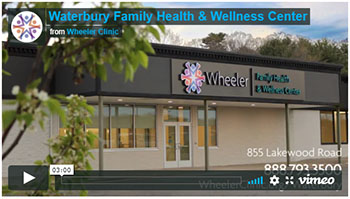 Wheeler's Family Health & Wellness Center at 855 Lakewood Road, Waterbury is a community health center offering a full array of medical care and behavioral health services for adults, children and adolescents, including:
Medical care and pediatrics

Physical exams
COVID Vaccines

NEW! Walk-in COVID vaccine clinics for the public at all Wheeler Family Health & Wellness Centers below on Wednesdays in March from 1:00-3:00 PM (3/1, 3/8, 3/15, 3/22, 3/29). No appointment is necessary.
All locations will have the Pfizer adult booster (for ages 12 and up). The Family Health & Wellness Center in Hartford will also offer the Pfizer primary booster series for children aged 6 mo-4 years, and the Pfizer primary and booster for pediatric patients aged 5-11 years.
These events are supported by the Health Resources and Services Administration (HRSA) of the U.S. Department of Health and Human Services (HHS) as part of an award totaling $189,922 with 0% financed with non-governmental sources. The contents are those of the author(s) and do not necessarily represent the official views of, nor an endorsement, by HRSA, HHS, or the U.S. Government. For more information, please visit HRSA.gov.

Vaccinations
Chronic disease management for asthma, diabetes, hypertension/heart health, HIV, and treatment and services for Hepatitis C
Women's health services
LGBTQIA-responsive services for all ages
Behavioral health services for all ages, including individual and family therapy. We can help with anxiety, depression, defiant behaviors, trauma, grief, substance use disorders, and more. Intensive Outpatient Programs are available also! Psychiatric services, including evaluations and medication management, are also provided. Our services are LGBTQIA-responsive.

Walk-In Access to Behavioral Health Services

We offer same day walk-in access for behavioral health services. To best support our patients, first-time evaluations are conducted face to face or virtually Monday–Friday: 9:00 AM–3:30 PM. We value your time and are dedicated to providing excellent service in a timely manner.

NEW! Intensive Outpatient Program for Children and Adolescents to help address complex behavioral health challenges.

PROUD Program for women who are pregnant or parenting young children and who have active substance use concerns, or a substance use history, including opioid use, or a related disorder

Addiction services, including medication-assisted treatment
Complementary medicine for pain management

Chiropractic care, in conjunction with Anthony Debe, DC, to help patients with back, neck and other musculoskeletal aches and pain, reduce inflammation, relieve headaches, and so much more! Click here for more information.

Linkages to specialty and ancillary services like dental care
Care management for adults with complex health care needs and behavioral health concerns
On-site Genoa Healthcare pharmacy
203-577-5497

Free delivery or curbside pick-up
Fills all medications (not just behavioral health)
Mails all medications (at no extra cost) or you can pick them up at curbside
Organizes your pills based on the date and time you need to take them, making it easy to stay on track
Helps you transfer prescriptions from other pharmacies

Quest Diagnostics laboratory services
Medicaid, Medicare, and commercial health insurance welcome. A sliding fee scale is available based on family size and income. No patient will be denied health care services due to an individual's inability to pay for services.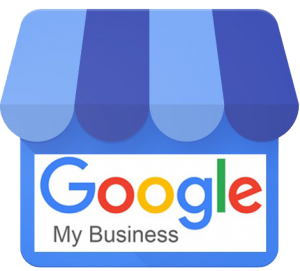 Staff Focused on YOUR Needs and Whole-Person Health
Wheeler's Family Health & Wellness Centers in Bristol, Hartford, New Britain, Plainville and Waterbury provide a continuum of integrated primary care, behavioral health, preventive dental, and support services. Our medical care providers, medical assistants, clinicians, counselors and care facilitators work as part of an integrated, whole-person team, ensuring that your complete health is considered and cared for. This ensures the best outcomes and provides a more comprehensive view of wellness.
Meet our clinical leadership at our Family Health & Wellness Centers.
NEWS RELATED TO WATERBURY