A PROUD Path to Recovery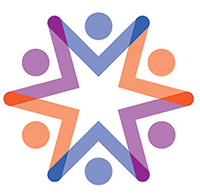 Download a PDF
PROUD serves women who are pregnant or parenting young children and who have active substance use concerns, or a substance use history, including opioid use, or a related disorder. Recovery coaching, prenatal health and parenting education, and additional support and linkages to community and social services are offered. Substance use, physical and mental health assessments, and education and referrals also are provided to participants, their children and other family members, including spouses, who often have substance use disorders.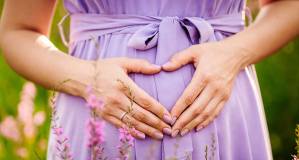 Wheeler's program helps pregnant and postpartum women to access and retain substance use disorder treatment and recovery services; decrease substance use during prenatal and postpartum periods; and increase parenting skills and attachment. Support and services are available to partners and spouses who may be struggling with substance use disorders, as well as to children and youth in the family. The program offers:
Culturally sensitive, gender- and trauma-informed approaches to care, including a substance use treatment and/or relapse prevention group and individual services
Peer recovery support
Family strengthening through Circle of Security,® an in-home parenting intervention designed to promote strong parent-infant attachment
Wraparound supports for pregnant and postpartum women and their families
All program participants will have access to myStrength, a highly interactive, individually tailored application used to engage and retain individuals in treatment and sustained recovery.
Services are delivered in homes; through telemedicine visits; or in-person at Wheeler's community health centers in Bristol, New Britain, Plainville, and Waterbury. Connections to primary care, obstetricians, pediatricians, and higher levels of substance use treatment, including intensive outpatient, detox, and medication-assisted treatment (MAT) will be offered, as well as linkages to a range of community supports, including early childhood resources and services, to meet individual clients' needs.
THE PROGRAM HAS EXPANDED BEYOND NEW BRITAIN TO THE GREATER NEW BRITAIN, MERIDEN, AND WATERBURY REGION AND SERVES WOMEN WHO ARE PREGNANT OR PARENTING YOUNG CHILDREN IN:
Berlin, Bristol, Cheshire, Cromwell, Farmington, Meriden, Middlefield, Middletown, New Britain, Newington, Plainville, Southington, Wallingford, Waterbury, West Hartford, and Wolcott
FOR INFORMATION, CONTACT:
Heather Arduini, LMFT
Director of Behavioral Health Services
860.782.2476
HArduini@Wheelerclinic.org
For additional inquiries, call Wheeler's Navigation Center at 888.793.3500.
Outpatient Locations
10 North Main Street
Bristol, CT 06010
225 North Main Street
Bristol, CT 06010
40 Hart Street
New Britain, CT 06053
Payment Options
In many circumstances, Medicaid, Medicare, private insurance or third-party payer covers service cost.
Funding Sources
PROUD is funded through a Substance Abuse and Mental Health Services Administration (SAMHSA) grant awarded to the Connecticut Department of Mental Health and Addiction Services (DMHAS) to provide these essential recovery services to Connecticut families affected by substance use.