Wheeler Family Health & Wellness Center, Hartford

Complete Health Care, One Convenient Location.
Coming in January 2018!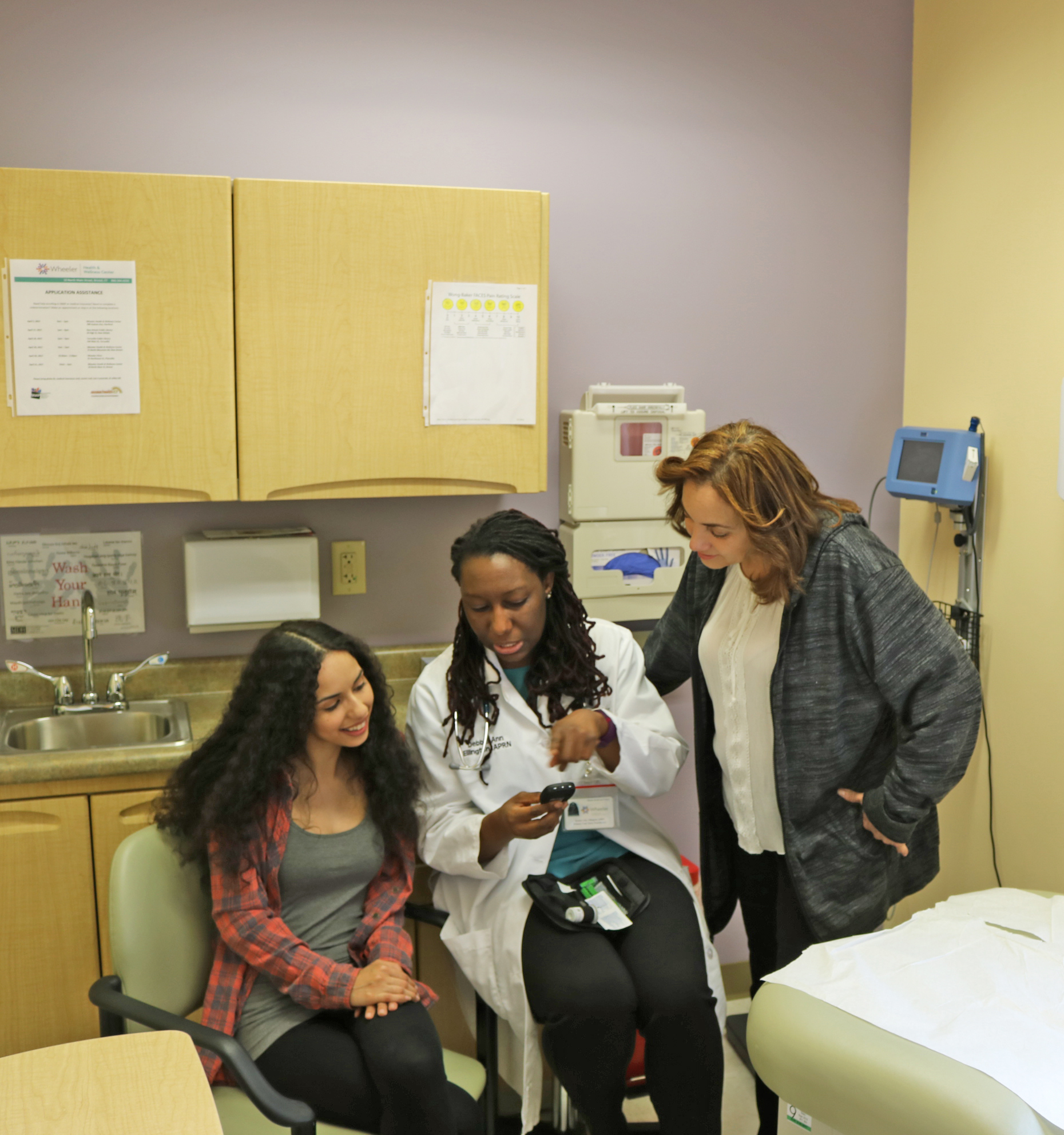 Wheeler Family Health & Wellness Center
43 Woodland Street, Hartford, CT 06105
Many services currently available at 999 Asylum Avenue.

Walk-in, same-day care provided.
Call our Navigation Center for more information or to schedule a first-time appointment: 860.793.3500 or toll-free 888.793.3500
---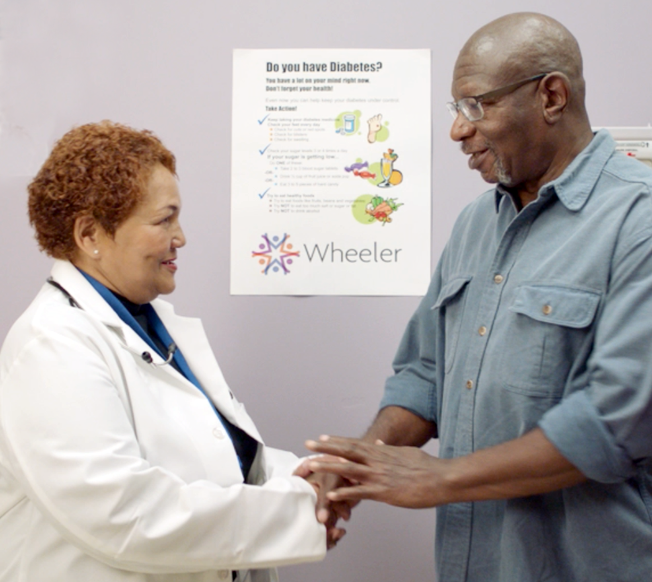 Wheeler's Family Health & Wellness Center is a federally qualified health center that provides integrated primary and behavioral health care to improve wellness, including screening and treatment for asthma, diabetes, high blood pressure, obesity, depression, anxiety, addiction and more. Medicaid, Medicare, and commercial health insurance welcome. A sliding fee scale is available based on family size and income. No patient will be denied health care services due to an individual's inability to pay for services.
Services to include:
Primary care for all ages
Well-child care and pediatrics
Women's health care
Behavioral health services
Dental care and coordination
Treatment for addiction
Geriatric services
Care management services
HIV case management
---
Hours and services currently available at Wheeler's 999 Asylum Avenue facility:

Behavioral Health Hours - for adults
Monday – Thursday: 8:30 a.m. - 8 p.m.
Friday: 8:30 a.m. - 5 p.m.
Walk-in Behavioral Health Hours - for adults
Monday – Thursday: 10 a.m. - 5:30 p.m.
Friday: 9 a.m. - 3:30 p.m.

Primary care hours* - for adults
Monday – Friday: 9 a.m. - 5 p.m.

Wheeler's Health & Wellness Center offers:

Primary care for adults (ages 18+)
Physical examinations
Substance abuse treatment services, including medication-assisted treatment (such as extended-release naltrexone (Vivitrol®) and Buprenorphine (Suboxone)) for alcohol, heroin and opiate addiction, tobacco cessation services and recovery supports
Behavioral health care services
(Walk-ins welcome for first-time appointments for adults on Monday-Thursday from 10 a.m.-5:30 p.m. and Friday from 9 a.m.-3:30 p.m.)
Women's health care
Coordination and referral for dental care, pediatrics and specialty health services
* AFTER HOURS: If you have a medical need that requires assistance prior to the next business day, please call 860.523.9788. Leave your contact information, and a member of our medical staff will return your call. In the event of a medical emergency, call 9-1-1.
Meet Our Staff
Wheeler's Health & Wellness Centers provide a continuum of integrated primary care, behavioral health, preventive dental and support services. Our medical care providers (listed below), medical assistants, clinicians, counselors and care facilitators work as part of an integrated, whole-person team, ensuring that your complete health is considered and cared for. This ensures the best outcomes and provides a more comprehensive view of wellness.

Jessica Angle, APRN
Marlene Dolat, APRN
Rebecca Eleck, MD, Medical Director, Primary Care
Robert Grillo, MD, Medical Director, Psychiatry
Laurie Kennedy, APRN
News from Wheeler's Health and Wellness Centers