Bettor Choice Gambling Treatment Program
Katie Ducharme, LCSW, senior clinician, describes Wheeler's Bettor Choice Gambling Treatment Program, and why hope and recovery
are always possible.
---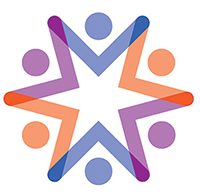 Gambling problems have far-reaching and serious consequences that affect the gambler and his or her family, friends and loved ones. The Bettor Choice Gambling Treatment Program helps individuals and families cope and recover from this challenging problem. Treatment may include individual, group, marital and/or family therapy. Financial and peer counseling are also available. Individualized treatment plans are developed for all clients to meet their specific needs.
Call for more information or to schedule an appointment: 860.692.8857
Have questions or concerns, and need to chat?
Visit the Connecticut Council on Problem Gambling's
Free Online Chat (open 24/7)
---
You may also call our Navigation Center at 888.793.3500.
---
---
Wheeler's Bettor Choice Gambling Treatment Program helps individuals
Find hope
Regain self-esteem
Stop or reduce gambling
Develop healthy relationships
Reduce financial pressures
Cope with guilt, shame or remorse
Cope with urges and cravings to gamble
Regain trust and become trustworthy
---
OUR HIGHLY SKILLED TEAM
Katie Kirch LCSW, ICGC II, BACC
Clinical Supervisor
860-782-2549
kkirch@wheelerclinic.org
Katie Ducharme, LCSW, SCPG
Senior Integrated Healthcare Clinician
860-558-7530
KEDucharme@wheelerclinic.org
Jordan Wasik, LPC, SCPG
Senior Integrated Healthcare Clinician
860-782-2585
JWasik@wheelerclinic.org
---
We serve adults and their families in:
Avon, Berlin, Bristol, Burlington, Farmington, New Britain, Plainville, Plymouth, Southington, Glastonbury, East Hartford, Hartford, Manchester, Rockville, South Windsor and Vernon
Locations
43 Woodland Street
Hartford, CT 06105
10 Main Street
Bristol, CT 06010
40 Hart Street
New Britain, CT 06052

Funding Source
Connecticut Department of Mental Health and Addiction Services

Related Articles