Crisis Services
If you, a youth in your care or a loved one are in crisis and would like to speak with someone from a local crisis team, call 2-1-1, press "1" to be connected to the team serving your town/city.
National Suicide Prevention Line (Lifeline) If you're thinking about suicide, are worried about a friend or loved one, or need emotional support, call the Lifeline.
Click here to learn more about Lifeline.
Substance Use Disorder Treatment Access Line
If you are a Connecticut resident seeking access to substance use disorder treatment, including assessment centers, medication-assisted treatment (MAT), detox, and residential treatment, call the Access Line. The Access Line is able to prioritize transportation services for detox and may also be able to arrange transportation to DMHAS substance use disorder residential treatment.
---
"Talk It Out" Hotline to Help Parents and Caregivers During COVID-19 Pandemic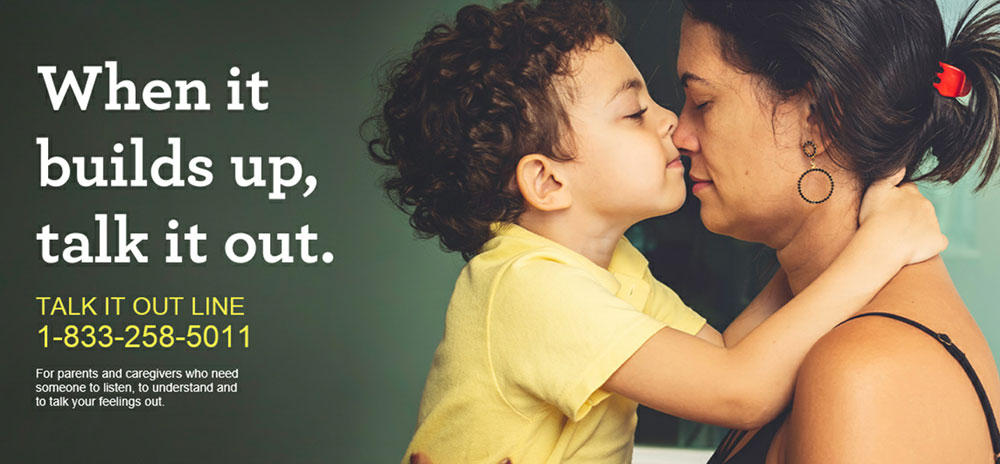 Parents and caregivers who need help managing the stress and increased needs resulting from caring for their children during the COVID-19 crisis are invited to call Connecticut's new "Talk It Out" hotline.
An initiative of the Connecticut Department of Children and Families, the hotline provides support from a network of trained professionals, including Wheeler, who will listen and speak with people about their concerns and, if additional help is needed, make referrals to responsive programs, including Mobile Crisis Intervention Services.
Call 1-833-258-5011 or visit www.talkitoutct.com.