Mobile Crisis Intervention Services
Immediate Access
Dial 2-1-1 and press "1"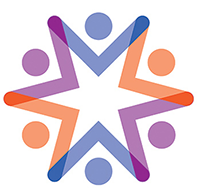 Behavioral health crises don't happen at convenient times, but they are serious and may require prompt assistance and attention. Our Mobile Crisis Intervention Services offers an immediate response to children and youth, ages 3 - 17, or 18 if still enrolled in school, experiencing behavioral health emergencies in the home, school and other community or hospital settings. This response helps to maintain youth safely in the community and often eliminates unnecessary emergency department visits or subsequent inpatient admissions.
Our Services
In-home or community response from a Masters Level clinician on our Mobile Crisis Intervention Services team, usually within 45 minutes of the initial call
Clinical assessment and crisis safety planning
Stabilization of the immediate crisis in the child's home, school or other community locations
Brief in-home or community-based stabilization services and linkage to treatment and other community resources
Engagement of family members and caregivers in the treatment process
Integration with community-based and Wheeler Clinic services, including outpatient treatment, intensive family preservation, in-home treatment, specialized education, substance abuse treatment, sexual abuse treatment and parental training
Ongoing collaboration with multiple community providers to ensure appropriate care
Service Hours
• The Mobile Crisis Intervention Services team is available 24 hours a day, seven days a week, all year long
• Mobile response hours are between the hours of 6 a.m. and 10 p.m. (1 p.m. to 10 p.m. weekends and holidays)
We serve youth and families in:
Avon, Berlin, Bristol, Burlington, Canton, Farmington, Hartford, Kensington, Meriden, New Britain, Newington, Plainville, Plymouth/Terryville, Rocky Hill, Simsbury, Southington, Wallingford, West Hartford and Wethersfield