Multisystemic Therapy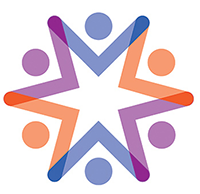 Download a PDF
Download a Referral Form
Program Contacts:
MST New Haven - Contact Lily Rosenthal, LCSW, (phone) 203.970.5680, LRosenthal@wheelerclinic.org

Hartford/New Britain: Contact: Jamie Potter, LCSW, 475-222-6019 (phone), Jpotter@wheelerclinic.org

MST-PSB - Contact: Lindsay LeBlanc, Program Manager, 475.222.6022 (phone) or LLeBlanc@wheelerclinic.org.
Multisystemic Therapy (MST) is a unique treatment program designed to serve youth ages 12-18, in their community. MST is the only family-focused, community-based treatment program that has been the focus of several major research studies and cited for clinical effectiveness. The program serves youth with complex emotional, social and academic needs, including chronic, violent, delinquent behavior and serious emotional issues; truancy; disrespect and disobedience; aggressive and criminal behavior; drug and alcohol problems; and running away.
MST therapists are available 24 hours a day, seven days a week
Services are provided in the home, school, neighborhood and
community
Length of treatment averages three to five months
Intensive treatment includes multiple contacts with family and other participants every week
Funding Source:
Connecticut Department of Children and Families
---
Locations
43 Woodland Street
Hartford, CT 06105
458 Grand Avenue
New Haven, CT 06513
---
Towns Served
MST Hartford/New Britain
Avon, Berlin, Bloomfield, Bristol, Burlington, Canton, East Granby, East Hartford, Farmington, Glastonbury, Granby, Hartford, New Britain, Newington, Plainville, Rocky Hill, Simsbury, Southington, West Hartford, Wethersfield, and Windsor
---
MST New Haven
Bethany, Branford, East Haven, Guilford, Hamden, Madison, Milford, New Haven, North Branford, North Haven, Orange, Wallingford, West Haven, and Woodbridge
---