Multisystemic Therapy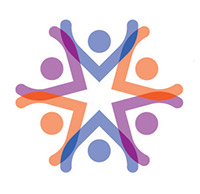 Multisystemic Therapy (MST) is a unique treatment program designed to serve youth ages 12-18, in their community. MST is the only family-focused, community-based treatment program that has been the focus of several major research studies and cited for clinical effectiveness. The program serves youth with complex emotional, social and academic needs, including chronic, violent, delinquent behavior and serious emotional issues; truancy; disrespect and disobedience; aggressive and criminal behavior; drug and alcohol problems; and running away.

MST therapists are available 24 hours a day, seven days a week
Services are provided in the home, school, neighborhood and
community
Length of treatment averages three to five months
Intensive treatment includes multiple contacts with family and other participants every week
Our Outcomes
Wheeler Clinic's MST programs exceed established Connecticut benchmarks for helping youth avoid re-arrest.
Wheeler Clinic's MST programs continue to exceed benchmarks in clinician model fidelity.
We serve adolescents and their families in:
Andover, Ansonia, Avon, Beacon Falls, Berlin, Bloomfield, Bolton, Bristol, Burlington, Canton, Derby, East Granby, East Hartford, East Windsor, Ellington, Enfield, Farmington, Glastonbury, Granby, Hartford, Hebron, Manchester, Marlborough, Middlebury, Naugatuck, New Britain, Newington, Oxford, Plainville, Plymouth, Prospect, Rocky Hill, Seymour, Simsbury, Somers, Southbury, Southington, South Windsor, Stafford, Suffield, Tolland, Vernon, Waterbury, West Hartford, Wethersfield, Windsor, Windsor Locks and Wolcott
Youth and families are typically referred to this program either by the court or the Connecticut Department of Children and Families.
---
Locations
43 Woodland Street
Hartford, CT 06105
200 West Center Street
Building C, Suite C-2-6
Manchester, CT 06040
326 Highland Avenue
Waterbury, CT 06708
458 Grand Avenue
New Haven, CT 06513
Funding Sources
Connecticut Department of Children and Families, State of Connecticut Judicial Branch, Court Support Services Division
Positive Change
Youth participating in Wheeler's MST program had positive outcomes in three key measures of program success including youth living at home at discharge, youth in school or working at discharge and youth with no new arrests during treatment.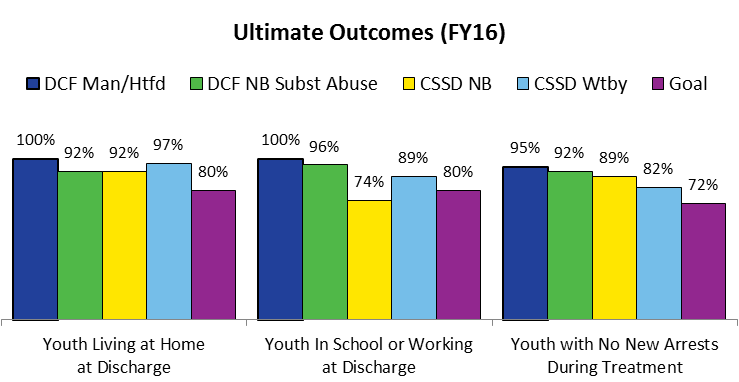 See more of our positive outcomes in Wheeler's Continuum of Care FY16 report.




World-Class Customer Service
Wheeler routinely solicits input from clients regarding their experience with the services they receive via an agency satisfaction survey. See Wheeler's Continuum of Care FY16 report for the most recent response data.