Care Coordination
Download a PDF
Download a referral form. Please send this document by fax. The fax number is included on the form.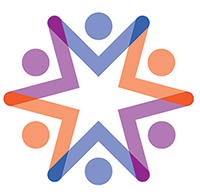 Care Coordination is an in-home, community-based program that collaborates with families of children and adolescents with behavioral and emotional challenges by identifying family strengths and arranging appropriate supports and services to maintain children or adolescents in the community. The program is child-centered, strengths-based, family-driven and culturally sensitive.
Families are active participants in all aspects of the program, including:
Identification of strengths and needs
Identification and articulation of the family's vision
The development of a plan of care, which will help the youth to successfully remain at home or in the community
Care coordinators also work with parents to identify their social, mental health, family, school/work, cultural, spiritual, safety, legal, medical, finances, relationships and other needs to develop connections to services and organizations in the community that most effectively meet their needs and preferences
We serve children and their families in:
Avon, Berlin, Bristol, Burlington, Canton, Farmington, Hartford, New Britain, Newington, Plainville, Plymouth, Rocky Hill, Simsbury, Southington, West Hartford, and Wethersfield.
Funding Sources
Connecticut Department of Children and Families