Community Support for Families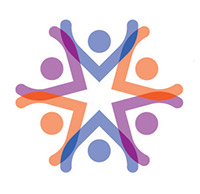 Download PDF for CSF Hartford/Manchester - English
Download PDF for CSF Hartford/Manchester - Spanish
Download PDF for CSF New Britain/Meriden - English
Download PDF for CSF New Britain/Meriden - Spanish

Community Support for Families is a voluntary, family-driven program designed to assist families in strengthening natural and community support systems to maintain safe and healthy home environments. The program serves families in the Hartford and Manchester area who are referred by the Department of Children and Families. Our staff help identify each family's unique strengths and needs, and assist in overcoming barriers to meeting those needs by:

Establishing links to community supports and services for food, clothing, shelter, mental health and/or substance abuse treatment, and other services
Working with families to identify and mobilize natural supports
Providing information on parenting and child development or other interventions to increase safety for children
Supporting parents' connections with their child's school community
Our Approach
The Community Support for Families program utilizes care coordination as a tool for empowering and encouraging families to identify their needs and take the lead role in the development of a plan of care. Program staff meet with the family at times, locations and at the frequency that works best for each family. Our team is also available on-call 24 hours a day, 7 days a week to provide support.
The goals of this program are to:

Help families identify and meet basic needs
Support families' connections to resources in their communities
Enhance parenting skills
Strengthen bonds between parents and children
The Hartford/Manchester program serves families in: Andover, Bloomfield, Bolton, East Granby, East Hartford, East Windsor, Enfield, Ellington, Glastonbury, Granby, Hartford, Hebron, Manchester, Marlborough, Somers, South Windsor, Stafford, Suffield, Tolland, Vernon, West Hartford, Windsor and Windsor Locks
The New Britain Meriden program serves families in: Avon, Berlin, Bristol, Burlington, Canton, Farmington, Meriden, New Britain, Newington, Plainville, Plymouth, Rocky Hill, Simsbury, Southington, Wallingford, Wethersfield
Positive Outcomes:
80% of families in Wheeler's CSF program met their treatment goals in FY16.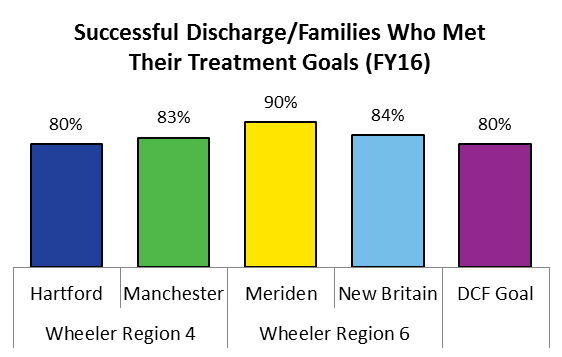 See more of our positive outcomes in Wheeler's Continuum of Care FY16 report.


Program Locations
30 Arbor Street
Hartford, CT 06106
200 W. Center Street
Building C, Suite C-2-6
Manchester, CT 06040

91 Northwest Drive
Plainville, CT 06062
Referral Source
Connecticut Department of Children and Families
Funding Source
Connecticut Department of Children and Families