Spravato (esketamine) at Wheeler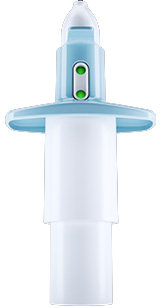 Wheeler is proud to offer Spravato® therapy, a new and highly effective treatment for patients suffering with depression. It is available at Wheeler at our Hartford Family Health & Wellness Center, where we have a specially designed suite devoted specifically for patients receiving Spravato®.
Spravato® (esketamine) is the first prescription nasal spray, taken with an oral antidepressant, which is FDA-approved for:
Adults with treatment-resistant depression. Treatment-resistant depression (TRD) presents as depression in patients struggling with major depressive disorder who have not responded adequately to two or more antidepressants.
Depressive symptoms in adults with major depressive disorder (MDD) with suicidal thoughts.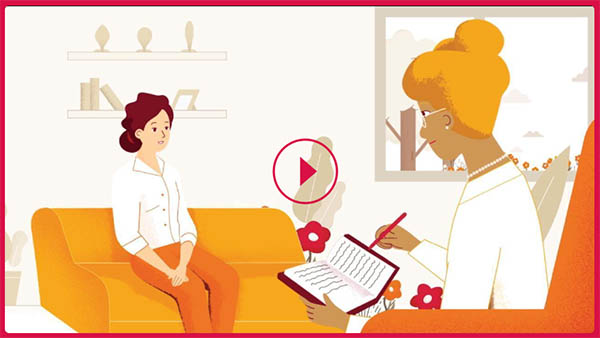 On treatment days, patients will administer Spravato® nasal spray themselves under the guidance and supervision of a physician at our Family Health & Wellness Center.
After administering Spravato®, there is an observation period of approximately two hours, during which patients relax and rest comfortably in the privacy of individual treatment rooms designed to provide comfort and relaxation during that time. while being monitored for rare potential side effects.
Due to the rare, though potential, side effects which may occur, primarily drowsiness or a mild elevation in blood pressure in the early part of treatment, patients receiving Spravato® therapy will utilize Veyo, Uber Health, or other transportation after each treatment, not drive themselves. Transportation is provided to all patients.
Side effects may last up to 24 hours, resolving completely with restful sleep should they occur, but most patients experience little or no fatigue upon leaving our offices.
LEARN MORE
You can learn more about Spravato® therapy at Spravato.com. where you will also find a list of commonly asked questions many people have about Spravato®. You should also speak with your health care provider.
REQUEST AN ASSESSMENT
If you are interested in an assessment for Spravato® therapy, your Wheeler health care provider or community provider can provide a referral. You can also contact our Navigation Center at 860.793.3500.