Multisystemic Therapy - Building Stronger Families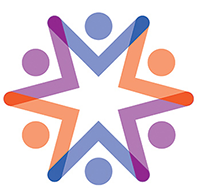 Download a PDF
Wheeler Clinic's Multisystemic Therapy-Building Stronger Families (MST-BSF) program is an intensive home-based approach for families with children ages 6-17 involved with the Connecticut Department of Children and Families (DCF) protective services due to neglect and physical abuse concerns and where there is also concern about the impact of parental substance abuse on the family. A central part of the model is intensive, empirically supported treatment focused on monitoring and treating parental substance abuse. In addition, MST-BSF provides a full range of other evidence-based treatments to adult and child family members to address concerns such as trauma symptomatology, anxiety, depression, externalizing problems, family conflict, school problems and low parenting skills.
MST-BSF provides multiple sessions per week with the family, 24-hour crisis support, extensive safety planning and monitoring, and case management services. The MST-BSF team works collaboratively with DCF, the courts and other formal systems that may be involved with participating families. The program builds on the strengths of family members and increases the family's connection to a variety of supports within the natural family environment.
A recent study of 43 BSF families, published in the academic journal, Child Abuse and Neglect, found that youth experienced reductions in anxiety symptoms, and mothers experienced significant reductions in:
Alcohol and drug use
Depressive symptoms
Use of psychological aggression with their children
Over a two-year follow-up period, compared with equivalent families, BSF participants:
Were 3 times less likely to commit another incident of abuse or
neglect against any child. (mothers)
Were 2 times less likely to experience abuse by any caregiver (youth)
Spent significantly fewer days in out-of-home placements (youth)
We serve parents/caregivers and their children in Andover, Avon, Berlin, Bloomfield, Bolton, Bristol, Burlington, Canton, East Granby, East Hartford, East Windsor, Ellington, Enfield, Farmington, Glastonbury, Granby, Hartford, Hebron, Manchester, Marlborough, Meriden, New Britain, Newington, Plainville, Plymouth, Rocky Hill, Simsbury, Somers, South Windsor, Southington, Stafford, Suffield, Tolland, Vernon, Wallingford, West Hartford, Wethersfield, Windsor, and Windsor Locks
Families are referred to this program by the Connecticut Department of Children and Families.
Location
40 Hart Street
New Britain, CT 06053
49 Woodland Street
Hartford, CT 06105-2337
200 West Center St.
Suite C6
Manchester, CT 06040
Funding Source
Connecticut Department of Children and Families