Senior Outreach and Engagement Program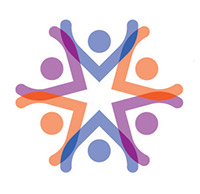 Wheeler Clinic's Senior Outreach and Engagement Program (SOEP) provides outreach, education, assessment, case management, and referral services for older adults (age 55+) living in the North Central Connecticut cities and towns within DMHAS Region 4. The program serves older adults who are isolated and have mental health and/or substance use concerns.
A full-time SOEP case manager helps individuals identify their strengths and needs, and provides linkage to available supports and treatment services. The goal is to help safely maintain individuals in their homes and communities.
Program Features
The program case manager initially meets with individuals once per week in person
Frequency of visits may decrease as individuals stablize
A case manager is available for telephone check-ins between in-person visits.
The program serves individuals for average length of one to six months.
We serve older adults in DMHAS Region 4, including:
Andover, Avon, Berlin, Bloomfield, Bolton, Bristol, Burlington, Canton, East Granby, East Hartford, East Windsor, Ellington, Enfield, Farmington, Glastonbury, Granby, Hartford, Hebron, Kensington, Manchester, Marlborough, New Britain, Newington, Plainville, Plymouth, Rocky Hill, Simsbury, Somers, South Windsor, Southington, Stafford, Suffield, Tolland, Vernon, West Hartford, Wethersfield, Windsor and Windsor Locks