Intensive Family Preservation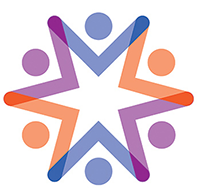 We strive to keep families together, and we provide them with the support and tools to help make this happen. Wheeler Clinic's Intensive Family Preservation (IFP) program supports families involved with the Connecticut Department of Children and Families due to concerns about abuse and neglect. The program is designed to maintain children safely in their homes by helping families develop skills and connect to community resources to improve the family environment.
Our Services

Families receive five hours of direct service per week for 12 weeks.
Services include skill development and assistance in developing a cohesive and safe family environment.
The team develops an individualized intervention plan to meet the unique needs of each family member.
Interventions are based on a family's strengths and key areas for change.
Links to resources and services in the community are established to meet families' basic needs.
We serve adolescents and their families in Andover, Bolton, Bloomfield, East Granby, East Hartford, East Windsor, Ellington, Enfield, Glastonbury, Granby, Hartford, Hebron, Marlborough, Manchester, Somers, Stafford, South Windsor, Suffield, West Hartford, Windsor, Windsor Locks, Tolland and Vernon.
Families are referred to this program by the Connecticut Department of Children and Families.

Location
43 Woodland Street
Hartford, CT 06105
Funding Source
Connecticut Department of Children and Families