Breaking Patterns through Treatment, Encouragement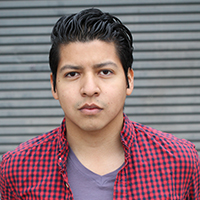 Santos struggled with opioid addiction for nearly a decade, which resulted in several encounters with law enforcement and the courts. But it was his mother's words – and help from Wheeler's medication-assisted treatment program (MAT) -- that finally helped to turn his life around.
"I kept repeating a pattern of addiction, treatment, arrest and probation, and I knew something had to change," said Santos. "After an argument with my mother one day, I knew I had to work harder. I wanted her to be proud of me and with what I had done with my life."
Santos – who had been to Wheeler before – re-entered Wheeler's medication-assisted treatment (MAT) program in late 2016 where he received Suboxone® treatment for his addiction to Percocet (oxycodone), rooted in an earlier surgery to correct a medical condition.
Wheeler's medication-assisted treatment program, available at four locations in central Connecticut, includes extended-release injectable Naltrexone (Vivitrol®), an effective evidence-based treatment that allows patients to stay abstinent longer, experience fewer cravings, and decrease their chances of relapse; and Buprenorphine, most commonly prescribed as Suboxone®. Naloxone (Narcan®), a medication that saves lives by reversing the effects of an opioid overdose, also is available.
According to Santos, MAT treatment and counseling are working. "I visit Wheeler once a month, and I'm finally applying the skills I learned through this program," he said. "My doctor is an angel and tries to help her patients any way she can. She helped change my life because she showed understanding and care."
Today, Santos is married, and has a one-month-old baby girl. He owns a convenience store in central Connecticut and couldn't be happier. "I did what I had to do," he said. "And I have no desire to be who I was.
"There's a saying in the program that 'if you keep company with eleven thieves, you will be number twelve,'" he added. "I have no desire to be 'number twelve,' and the turnaround of my life is proof."