LifeLine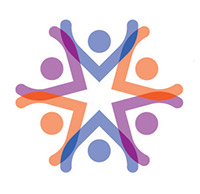 LifeLine for women and children is a substance use/mental health treatment program for adults designed to treat and support women experiencing substance use and psychiatric disorders as they progress through their recovery. LifeLine specializes in treatment that empowers women to make positive choices for themselves and their children and to develop competence in all aspects of family life. Team members are specialists in substance use; psychiatric treatment, community adjustment and gender-responsive, trauma-informed care.
The program also provides intensive outpatient and outpatient levels of care and includes transportation, babysitting for infant to preschool-aged children, and case management.
Treatment helps individuals:
Stop or reduce substance use
Improve parenting skills
Cope with anxiety and depression
Connect with community supports
Core components of care include:
Substance use and mental health treatment and education
Individual, couple and family therapy
Comprehensive assessment
Specialized groups for substance abuse, trauma and co-occurring disorders
Random observed toxicology screening
Community outreach and care coordination
Transportation and childcare
Psychiatric evaluations and medication management
Discharge planning and aftercare
For information or to make an appointment, call our Navigation Center at 888.793.3500.
Payment Options
In many circumstances, Medicaid, private insurance or third-party payer covers service cost. Some programs and/or services operate on a sliding fee scale.
Location
91 Northwest Drive
Plainville, CT 06062
Funding Source
Connecticut Department of Mental Health and Addiction Services