Caring Community Partners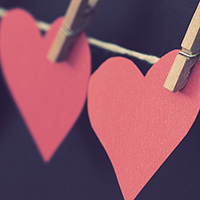 As we've celebrated our 50th anniversary this year, we've highlighted partners in our work, including AFCAMP, Saint Francis Healthcare Partners, FAVOR, the Connecticut Health Foundation, the Town of Plainville, and many more.

Our 50th anniversary story this week features two local community partners with whom we have worked closely to better serve the needs of our consumers. In this season of giving and season of need, we thank them for their partnership.
---
Plainville Food Pantry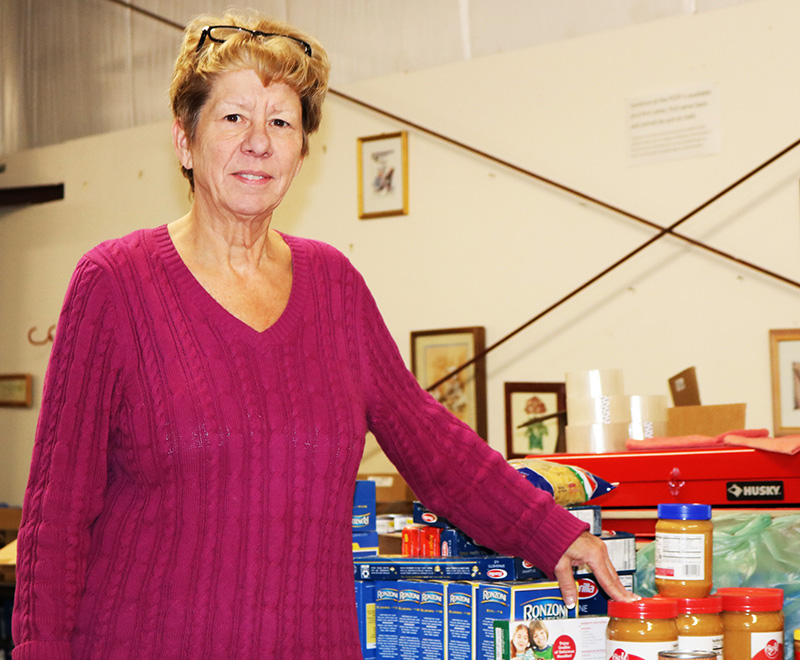 For nearly 20 years, the Plainville Food Pantry and Wheeler have worked together to provide resources for Wheeler consumers, including Bristol and New Britain Alternative in the Community clients as well as other individuals and families in need.This agency provides food, energy assistance, clothing, crisis intervention and referral services.
"Plainville Food Pantry has been an invaluable partner to us and truly makes a difference in the lives of those we serve," said Sharlene Croteau, director, Adult Services, Wheeler. "When our consumers are in need, we often turn to this agency, and this team far exceeds our expectations."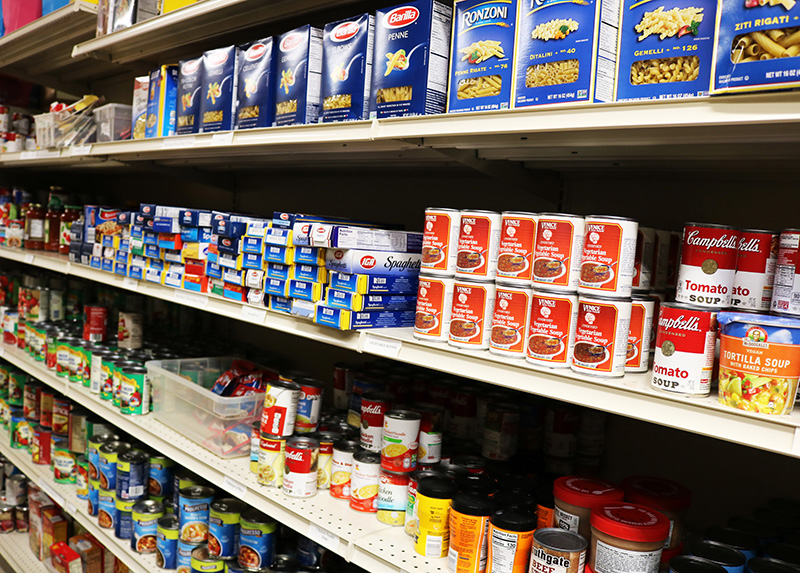 Sharlene cited one example in which an AIC consumer requested one pair of pants to supplement his only one existing pair. What he received instead was an opportunity to select several articles of clothing and an array of household items to meet additional needs."This client continues to be extremely grateful for the Food Pantry's assistance," she said. "As a local provider, we are extremely appreciative as well."
The involvement between the Plainville Food Pantry and Wheeler extends even deeper than the help for consumers. Wheeler President and CEO Susan Walkama, LCSW, served on the pantry's board for several years.
"It's been a pleasure to work with Wheeler over the last couple of decades," said Susie Woerz, executive director, Plainville Food Pantry. "Working with organizations such as Wheeler, we can have an even greater impact on the community and on individuals who need our help. We exist to provide a hand up, as opposed to a hand out."
---
For Goodness Sake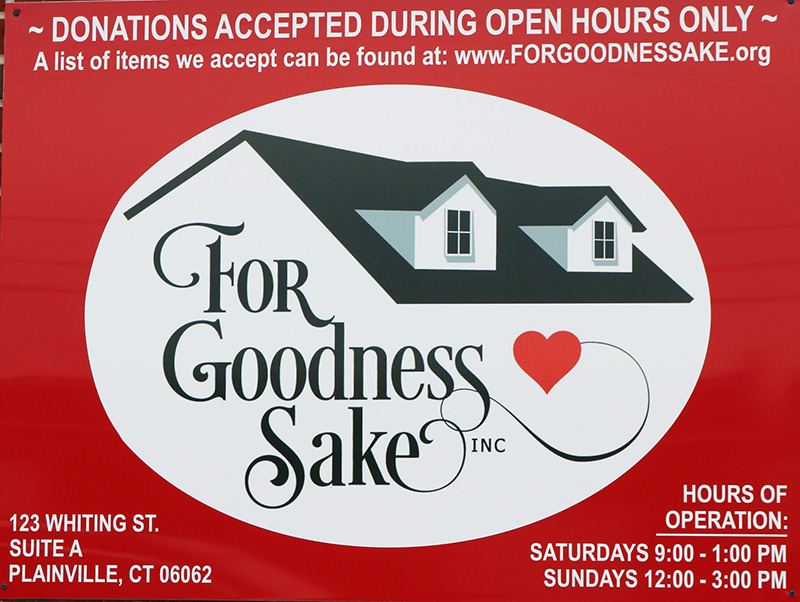 The large space at For Goodness Sake on Whiting Street in Plainville is filled with lovingly arranged tables, chairs, couches, dishes and other furniture and household items, as well as a sense of caring and compassion for individuals and families who need support with starting a new home.

According to Kendra Morales, president, For Goodness Sake, the design of this space is intentional. The intention when clients come to shop is that this isn't a charity--it is an organization dedicated to helping people by helping them create a safe, comforting environment for them and their families.
For Goodness Sake is a Plainville-based nonprofit that partners with local social service agencies to help people who may be formerly homeless, escaping a domestic violence situation or rebuilding a life after a fire, incarceration or other traumatic life circumstance.
This agency and Wheeler's Bristol and New Britain Alternative in the Community programs have worked closely for nearly five years to provide furniture and other household items for clients in need as well as provide community service opportunities for individuals with court-involved individuals.
"We are here as a resource to help people in their efforts to start a new life in a new space," Morales said. "Our volunteers guide individuals through the selection process, as this can be an overwhelming experience. Same day delivery also is available for client's who do not have resources available to them."
For Goodness Sake has helped nearly 900 families since it was founded in 2013.
"For Goodness Sake continues to grow and evolve to meet the needs of its community partners and those we serve," said Marta Korba, program manager, Bristol Alternative in the Community Program. "The team continuously provides hope and dignity for families trying to improve their lives."