David Berkowitz, Ph.D., Leader, Innovator, Optimist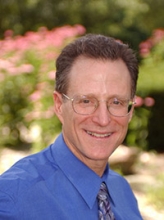 "Brilliant, analytical, detail-focused, an incredible clinician and an uncompromising advocate."
David J. Berkowitz, Ph.D., former executive director of Wheeler, relentlessly pushed boundaries to better serve the behavioral health needs of individuals, families and communities in Connecticut. As Wheeler's top leader for 10 years, from 1998 until his death in 2008, Dr. Berkowitz led the organization through an array of notable changes in response to emergent behavioral health needs in Connecticut. He is credited with a number of achievements, which positioned the organization for further growth and expansion, including Wheeler's role as an integrated primary and behavioral health care provider.


"David was the kind of person who challenged all of us to think creatively. He was never satisfied with the status quo and always asked 'what could we, what should we, do better,'" said Susan Walkama, LCSW, president and chief executive officer, Wheeler. A longtime colleague and friend, Ms. Walkama was named Wheeler's president and chief executive officer in 2008, following his death.
Dr. Berkowitz started at Wheeler in 1977, the vital early years of the organization, serving as coordinator of clinical services at Northwest Village School. He grew in a number of leadership positions before being named executive director in 1998.
As executive director, Dr. Berkowitz cultivated Wheeler in ways almost unimaginable in the not-for-profit sector. Staff grew from 300 to more than 750. Wheeler's service area expanded to more than 20 sites. Its range of services dramatically increased, including a full continuum for juveniles and adults involved with the court system, congregate care programs for children and youth, and the most comprehensive array of evidence-based, in-home and outpatient services in Connecticut.
"David was a visionary leader whose extraordinary contributions to the behavioral health community fostered positive change for children, families and communities across Connecticut," said Ms. Walkama. "His areas of focus, particularly in the realm of evidence-based practices, significantly advanced Wheeler's growth and impact."
Managed Care Leader
In the mid-1990s—when managed care plans were seen as a way to curtail rising health care costs and transform delivery to the state's Medicaid-eligible population—Dr. Berkowitz assumed the role as Wheeler's director of managed care. He positioned Wheeler as a successful leader and innovator in the managed care environment. He designed and implemented systems for utilization management, client satisfaction, outcome measurement and financial arrangements and negotiated contracts incorporating the broadest range of services and clinic providers possible.He also served as the director of Behavioral Health for the Anthem Blue Cross /Blue Shield Medicaid program and was instrumental in shaping the behavioral health contracting process on a statewide level.
"David influenced how managed care companies operated in Connecticut and elevated Wheeler's role in this area," said Walkama. "His experience, background and acumen allowed him to provide an accurate community-based service provider perspective. He helped foster a greater understanding [among commercial insurers] of what it was like for patients to access, receive and benefit from care."
Proponent of Evidence-based Care
Among the hallmarks of Dr. Berkowitz' leadership was steady use of data in clinical and program decision-making and the use of evidence-based practices in all domains. His progressive approach to the adoption of evidence-based models of care and commitment to developing staff competency in the most effective practices earned him recognition from funders, model-developers and community providers.
"David set a high bar in the approach to outcomes measurement," said Walkama. "As an organization, we continue to practice rigorous methods to gauge the effectiveness of our treatment and quality of our care delivery."
Special Education and Health Information Exchange Pioneer
As a leader of the clinic's Northwest Village School in the 1980s, Dr. Berkowitz passionately and successfully pursued computerization of students' special education records—an achievement clearly ahead of its time and a precursor to his vital contributions to the state's electronic health information exchange initiative.
By 2004, the need to convert medical records to EHRs became a national priority. But long before EHRs rose to this level of importance, Dr. Berkowitz saw the potential in electronic health records as a means to collect and house patient data in one place and to use that data to gain a greater understanding of a patient's behavioral health status. His keen understanding of the value of innovation helped found a groundbreaking electronic health information exchange initiative, which set the standards for the state's electronic health records.
Early Adopter of Integrated Care
During the course of his leadership, Dr. Berkowitz considered the marriage between primary and behavioral health services as a way to meet the whole-health needs of individuals and families. In 2001, he led Wheeler's first effort to embed behavioral health services into a Bristol, Connecticut-based pediatric primary care practice. Still in existence, the program includes an on-site behavioral health screening program; expanded office-based behavioral health intervention services and access to behavioral health clinicians; and a collaborative medication management program.
Dr. Berkowitz' vision, commitment and penchant for innovation also helped guide Wheeler toward its eventual entry into the integrated health care realm. In 2013, Wheeler fully operationalized its plan to deliver integrated primary and behavioral health care through its federally funded Family Health & Wellness Centers in Hartford, New Britain and Bristol.
Dr. Berkowitz is commonly described by colleagues, friends and community leaders as "brilliant, analytical, detail-focused, an incredible clinician and an uncompromising advocate and leader." His work, leadership and pursuit of innovation paved the way for Wheeler's continued expansion and evolution as an integrated health care provider.
"David was always stretching himself, professionally, physically and spiritually," said Walkama. "He had this same capacity to stretch everyone around him in very much the same way. He transformed our team, our organization and thousands of lives through his curiosity, passion, expertise and his eternal optimism."