A Deep Commitment to the Mission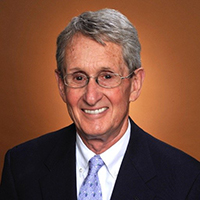 For former Wheeler board of trustee member, Courtney Bourns, Wheeler's work and mission were personal. Mr. Bourns' late wife, Jane, spent nearly 30 years of her professional career with Wheeler, and was a former director of Wheeler Children's Outpatient Services, serving children and youth in Central Connecticut.
"It was through Jane's eyes that I came to truly understand the family as a system," said Mr. Bourns, a retired partner with the Hartford-based law firm Berman, Bourns, Aaron & Dembo, LLC. "Jane had such compassion for children and families."

Jane passed away in 2003, and the following year, Wheeler asked Mr. Bourns to join its board of trustees, a role he assumed for nine years. He served on the Governance and Development committees and was instrumental in garnering community and financial support and participation in Wheeler's two major fundraising events: the annual Golf Classic and Evening of Wonder gala.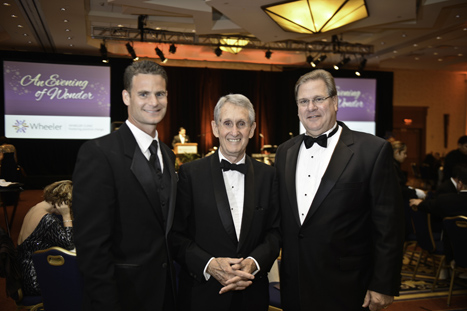 "My time on the board was extremely productive because it was a place where there was always good conversation and constructive approaches to problem-solving," said Mr. Bourns. "Wheeler as an organization is never just satisfied with providing service. It is always measuring its own performance as well as consumer satisfaction. Wheeler is always asking the critical question, 'does this service help?' "
Mr. Bourns says he has always appreciates the caliber and spirit of Wheeler's staff. "The organization takes a team approach and believes, 'we can do more, we can get there,' " he said. "Whenever I have reached out to Wheeler, the organization has always responded with a resounding 'yes,' or at the very least, 'we will find a way.' "