Events with Friends to Remember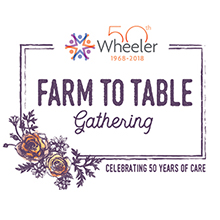 On the day of our 50th anniversary celebration, a quick look back at the events to remember throughout Wheeler's history that raised funds for services, brought friends together, and helped strategically support the mission and vision.
Thank you to everyone who has attended, volunteered, or supported us through these touchstone moments! From fun runs in 1984, to more than three decades of the Wheeler Golf Classic, to galas and concerts, it's been a great history of amazing times.