Building Community Ties - The Lorenson Family
Community-based organizations like Wheeler rely on the knowledge and passion of local citizens who serve as volunteers and leaders, making connections and guiding the institution.
One of Wheeler's longest-serving and dearest volunteers is Ed Lorenson. For more than four decades, he and the entire Lorenson family have been stalwart supporters of the mission, nearly from Wheeler's very beginning.

"I was friendly with a lot of the people from Plainville and Bristol who originally worked on the Wheeler trust, which established the clinic. At the time, I was in my 30's, and was president of Bristol Savings Bank. It made sense to become involved in this new organization, and help make connections that allowed it to grow."
Lorenson also felt a strong connection to the new organization through his experience with his son, who has special needs. First serving as a corporator, then a trustee in 1973 and committee member, Ed leveraged contacts across the community and was a catalyst for a number of new efforts, like helping support the Wheeler golf classic, which began in the mid-1980s. Along with leveraging the bank's support, Ed and his brothers, Ralph, Harold, and Fred, and their spouses, became avid participants in the event, a commitment lasting decades.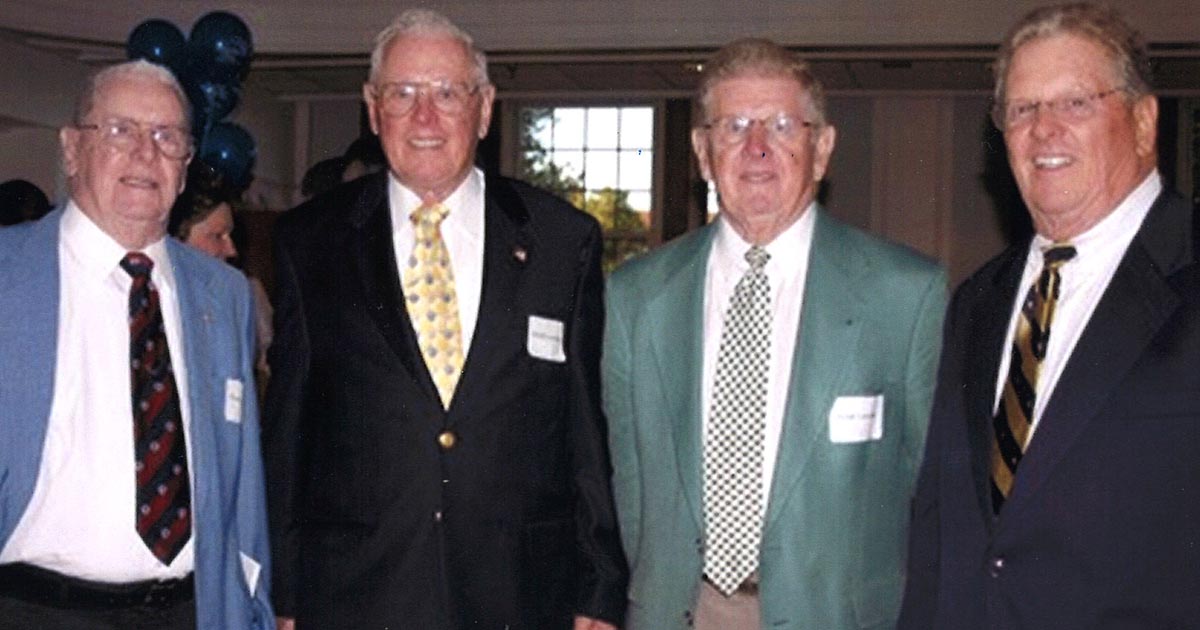 After a time off the board of trustees to focus on work, Ed returned in the early 1990s, and eventually served as vice-chairman and later chairman.
"I was retiring, and it was good to get more involved and get excited about the work we were doing. It was an interesting time for Wheeler. [Executive Director] David Berkowitz was intense and smart. He was concerned and focused on growth, but what impressed me from a business perspective was that it was intelligent growth. He understood new ideas and understood the outside influences in the environment that Wheeler had to address."
With his business expertise, Lorenson helped with strategic planning, and helping to manage the rapid growth of the organization with Berkowitz. Lorenson also helped build a connection with the Main Street Community Foundation and Bristol Brass, which helped establish the Dennis Keenan Fund at the Foundation, in honor of former Wheeler Executive Director Dennis Keenan.
He says one thing that always impressed him was Wheeler staff.
"From day one, the people who came to Wheeler were hard-working and I was always impressed that they grew within Wheeler," he says. "Many picked up new roles and used their talents in multiple ways. I've been involved in a lot of organizations, and I think Wheeler had that dynamic far in excess of a lot of organizations. I think that's one of the things that's made it so successful."
He says he sees that dynamic at work today.
"Especially in the early years, there was a real sense of ownership in the community of the Wheeler name. People knew the Wheeler family, and wanted to make sure their legacy was sound financial management and doing good work. I bought into that philosophy," he says. "I look at Wheeler today, and it's an understatement to say it's grown in ways I couldn't have imagined back then. Susan's done a wonderful job. I am blown out of the water by what Wheeler's become."