Community Leaders, Supporters and Staff Celebrate Opening of Wheeler's Family Health & Wellness Center at 43 Woodland Street, Hartford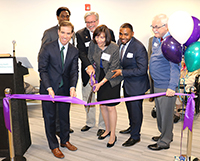 More than 125 community leaders, supporters and staff gathered on January 8th to celebrate the opening of Wheeler's Family Health & Wellness Center at 43 Woodland Street, Hartford. This facility is now the organization's flagship Hartford location and home to its federally qualified health center, formerly located at 999 Asylum Avenue. Other Wheeler outpatient and community-based programs also will be housed at this location.
[RELATED: View photos from the open house celebration on Facebook.]

Prior to the ribbon-cutting, Wheeler President and Chief Executive Officer, Susan Walkama, LCSW, and Hartford Mayor Luke Bronin delivered remarks. Ms. Walkama underscored the significance of the opening and described the programs and services available to individuals and families in the region, including primary care, family dental, women's health, mental health and addiction treatment, complementary medicine, and prevention and outreach services.
"Our team-based approach to care is grounded in the belief that physical and mental health are interconnected," said Ms. Walkama. "To achieve the best outcomes, we will ensure the whole person is cared for within Wheeler's full continuum and in coordination with other services, organizations and businesses within the greater Hartford region."
In her remarks, Ms. Walkama also highlighted developments within key service areas, including the availability of pediatric services to families served by the St. Francis/Gengras pediatric clinic; the launch of women's health services at this location through a partnership with the St. Francis OB/GYN Clinic, and the opening of a complementary pain management center as an additional strategy to address chronic pain and the opioid crisis.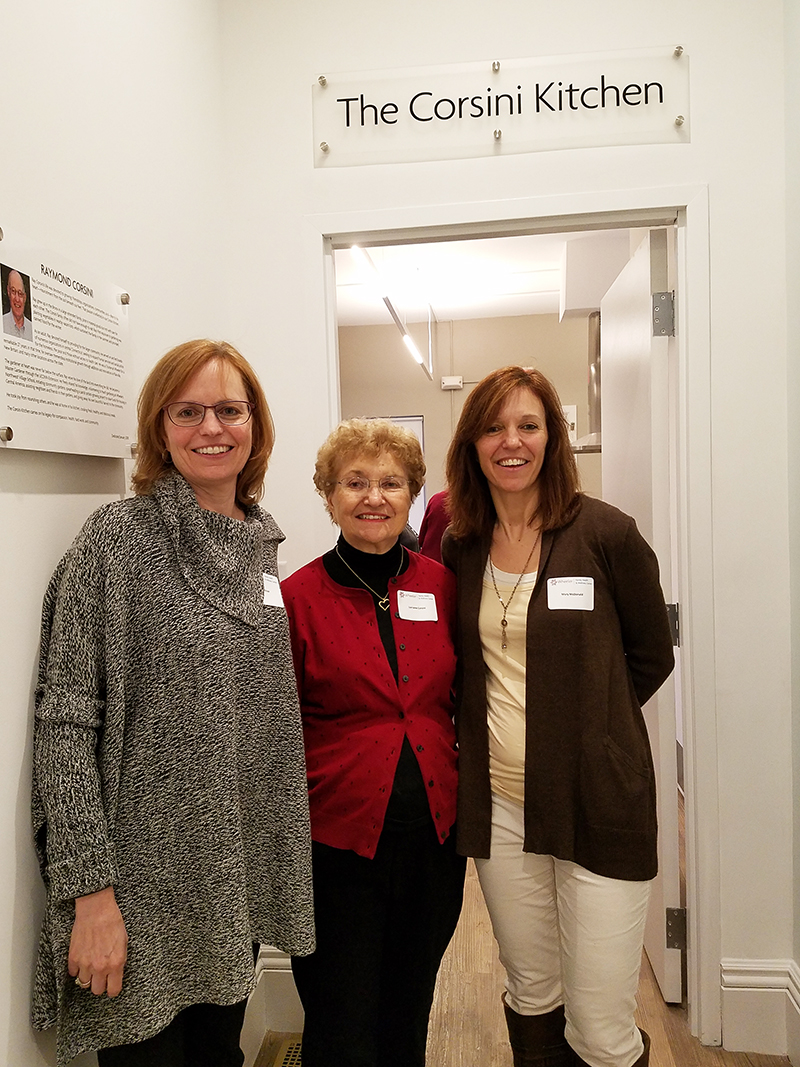 Ms. Walkama also highlighted the opening of the new Corsini Kitchen, named after former Wheeler Board of Trustee Raymond Corsini, who passed away in November 2017. Housed on the same campus at 49 Woodland Street, the kitchen was made possible by a major philanthropic gift from the Corsini Family to Wheeler to support comprehensive wellness and nutrition programming, including a toddler nutrition program, general nutrition education, supplies, fresh vegetables and kitchen equipment.
Pictured from left, former Wheeler Trustee Lori Brantner, Lorraine Corsini and Mary McDonald.
In her remarks, Ms. Walkama thanked a number of Family Health & Wellness Center philanthropic and grant funders, including: Governor Malloy's Non Profit Grant program, which supported parking lot expansion and exterior renovations; the Connecticut Health and Educational Facilities Authority, which funded a dental operatory, equipment and a panoramic x-ray machine; Delta Dental for helping Wheeler develop best practices for dental and primary care integration, supporting start-up dental staffing, equipment and a community dental outreach and education program; The Ensworth Charitable Foundation and the Maximilian E. & Marion O. Hoffman Foundation, Inc., for supporting the purchase of dental equipment; Mott Corporation for funding Wheeler's Community Health Worker Program; the Mary Fran and Peter Libassi-Innovation Fund, which supported the launch of Wheeler's complementary pain management program; and the Holcomb Farm Fresh Access Program, which will provide fresh vegetables for Wheeler's nutrition program.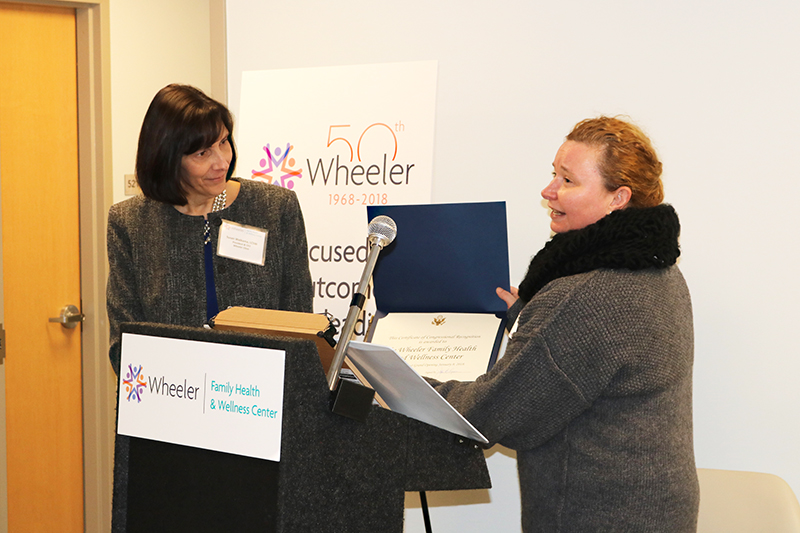 Lisa Perrone (right) district aide from U.S. Congressman John Larson's office, presents a Certificate of Congressional Recognition to the Wheeler Family Health & Wellness Center and Susan Walkama, LCSW, Wheeler president and chief executive officer.
A sliding fee scale is available based on family size and income. No patient will be denied health care services due to an individual's inability to pay. Funding is provided by the U.S. Department of Health and Human Services, Health Resources and Services Administration (HRSA). Improvements to the Family Health & Wellness Center are supported in part by the State of Connecticut Nonprofit Grant Program, the Connecticut Health & Educational Facilities Authority, the Maximilian E. and Marion O. Hoffman Foundation, and the Ensworth Charitable Foundation. Wheeler is a Health Center Program grantee under 42 U.S.C. 254b and a deemed Public Health Service employee under 42 U.S.C. 233(g)-(n).