50 Years of Visionary Donors

Wheeler began with a vision, supported through philanthropy. Through our five decades, side-by-side with our funders, donors, community leaders and friends, we've transformed from that vision of a center for children, to today delivering an array of integrated primary care and behavioral health services as diverse as everyone we serve. Our 1,000 employees serve more than 90% of the state's cities and towns, with over 100 different programs providing services to over 30,000 individuals each year.
To our donors, supporters, volunteers, and friends, THANK YOU.
---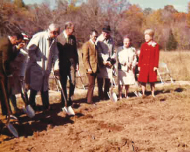 Community leaders came together in the late 1960s to establish a center for treating children's mental health needs in Plainville, supported by the estate of Bertha Wheeler. A historic groundbreaking took place on October 25, 1972 at what is now Wheeler's 91 Northwest Drive, Plainville location. Learn more about Wheeler's earliest days from one of our earliest board chairs, Marlene Hoerle (in photograph, far right).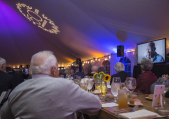 Nearly 250 donors, friends, and leaders from throughout Wheeler's history celebrated its 50th anniversary on September 29 and--with a concurrent Board of Trustees Challenge--helped raise more than $145,000 for services, a record for fundraising events at the organization.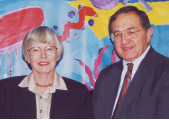 Mary Fran and Peter Libassi, visionaries and legendary community leaders, supported workforce development initiatives to help us develop our talented and diverse staff, and created the Wheeler Innovation Fund, which allows us to pursue innovative approaches to the greatest health care challenges.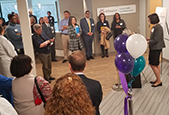 Through historic public and private support, on January 8, 2018, we opened the Wheeler Family Health & Wellness Center at 43 Woodland Street, Hartford. This new flagship location offers families in the capital region accessible, fully integrated primary care and behavioral health services.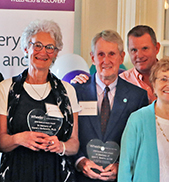 Courtney Bourns, a dear friend of Wheeler's, inspires us to dream and set great goals, particularly in the area of children and family services. Mr. Bourns's late wife, Jane Bourns, developed many of Wheeler's earliest programs for children and families. Today, Courtney's support, combined with a donation made by Lois Aaron in memory of longtime Wheeler Executive Director David Berkowitz, allows us to establish an early childhood intervention program integrated with our pediatric services in Hartford.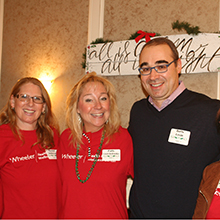 For the past three years, Wheeler and the employees of the Mott Corporation have teamed up on a new model of corporate philanthropy. Employees from Mott serve as Health Ambassadors at community events, working side-by-side with our staff. The company also supports our Community Health Workers to make culturally appropriate connections to community services that address the social determinants of health.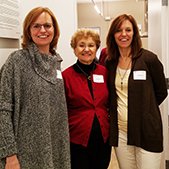 Generous donations from his family memorializes the life and passions of Raymond Corsini, Wheeler's longest-serving trustee (more than 27 years of service!). Philanthropic support established the Corsini Kitchen at Wheeler's Family Health & Wellness Center in Hartford, where an on-site nutrition program promotes healthy eating and lifestyle choices for the individuals we serve, addressing related chronic health conditions like obesity.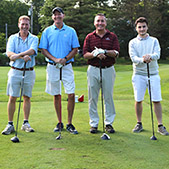 Wheeler's Annual Golf Classic, now in its 34th year, brings together friends, business and community leaders from all corners of the community to benefit the individuals and families in our care. More than $1.1 million has been raised since the tournament began!