One Location, Complete Health Care
Wheeler's Family Health & Wellness Center, a community health center at 43 Woodland Street, Hartford provides a full array of pediatrics, child development, and integrated behavioral health services, in one location, for your convenience.
Call 888.793.3500 Today to Make An Appointment
HEALTH CARE ACROSS THE LIFESPAN, UNDER ONE ROOF
Pediatrics, including well-child care & immunizations, sick child visits, physicals, and more.
Full family dental, including new "no-drill" dentistry!
On-site pharmacy and lab, so you can pick up medications on your way out, or get tests done right away.
New! Our Toddler Nutrition Program helps you learn about the vital role that nutrition plays in your young child's growth. Free childcare, activities, and events give you hands-on knowledge to make the best decisions.
Wheeler can also take care of your own health care needs:
CONCERNED ABOUT your child's GROWTH, OR DIFFICULT BEHAVIOR?
Only Wheeler provides a comprehensive array of other services, seamlessly integrated with pediatrics and dental care, in one location.
If you have concerns about your young child's progress, growth and development, we offer a range of early childhood programs, like Parent Connections.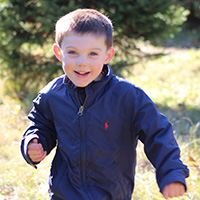 Read more from Darcie about how Parent Connections helped her son, Connor (right), succeed in school. Parent Connections is a no-cost, in-home service that provides information, support and guidance to families with young children, ages birth to 5.
On-site developmental screenings and assessments help parents make informed decisions about the care, education and well-being of their children.
For older children, experiencing difficulty in school, behavior problems, or substance use,Wheeler's in-home and outpatient behavioral health services are the right choice for individual, family and group therapies.
EXPERTS IN NEONATAL ABSTINENCE SYNDROME
Wheeler is one of only ten organizations nationwide funded by the federal government to provide evidence-based outreach, prevention, screening, early intervention, outpatient, and in-home services for families and children to age 12 at risk for, showing signs of, or diagnosed with a mental illness or Neonatal Abstinence Syndrome (NAS), including: (a) developmental screening of newborns and children; (b) supports at home for children birth to five; (c) evidence-based, trauma-focused intervention and treatment for families, infants, and children with behavioral health needs; (d) outreach to promote screenings and healthy family relationships; and (e) statewide workforce training on NAS.