"No-Drill" Dentistry Available at Wheeler Family Health & Wellness Center, Hartford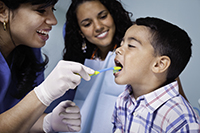 A new, non-surgical alternative to the conventional "drill-and-fill" dentistry is available at Wheeler's Family Health & Wellness Center at 43 Woodland Street in Hartford. This service involves the application of silver diamine fluoride, or S.D.F., a cavity-fighting liquid – brushed on cavities to stop the progression of cavities or prevent them. In most cases, the use of SDF completely eliminates the need for local or general anesthesia.
This service is covered by Medicaid. Dental services are provided by Dorota Gasior, DDS, Dental Clinic Director.
"This cutting-edge service provides adults and children with a safe, painless alternative for stopping or preventing tooth decay," said Heidi Joseph, RN, MSN, vice president, Wheeler Health Center Operations.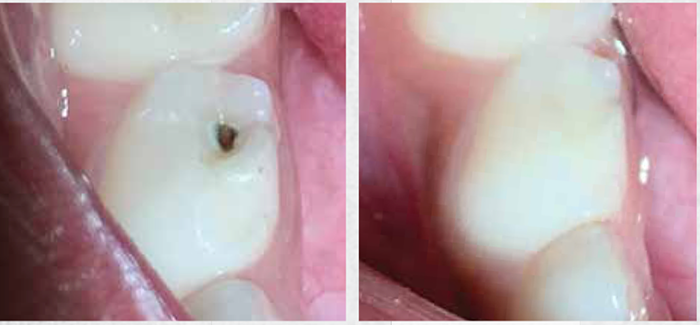 Dr. Gasior oversees all aspects of on-site preventive and restorative dentistry services at Wheeler's Family Health & Wellness Center at 43 Woodland Street, Hartford. She received her Doctor of Dental Surgery (DDS) degree from New York University's College of Dentistry and completed her General Dentist Residency at Harlem Hospital. Dr. Gasior specializes in General Dentistry.
Interested patients can contact their Wheeler dental provider, or call Wheeler's Navigation Center at 860.793.3500.