Children's Outpatient Services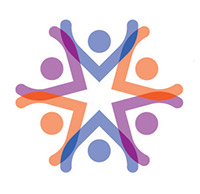 Wheeler's continuum of services for children and adolescents focuses on intervention, assessment / evaluation, outpatient treatment, intensive outpatient services, and recovery supports.
We help children, adolescents and families develop skills and coping strategies they can use for a lifetime. Wheeler's Children's Outpatient Services address behavioral health challenges related to childhood, adolescence, working with clients and caregivers to establish treatment goals specifically related to individualized needs. Clinicians on our team deliver gender-specific, trauma-informed and a person-centered approach to care through individual and family therapy, targeted group therapy, medication management and integrated care coordination with all identified resources for the child.
Wheeler provides state-of-the-art, evidence-based practices such as Trauma Focused Cognitive Behavioral Therapy (TF-CBT) and Dialectical Behavior Therapy (DBT) and specialized treatment for individuals facing challenges with anxiety, depression, substance abuse, or who may be victims of sexual abuse, or exhibit problem sexual behaviors and self-harming behaviors.
Substance Abuse Treatment and Recovery Services for Youth and Families
This new service offering helps youth, ages 9 to 18, who are at-risk for or who have substance abuse issues. Offers early intervention, outpatient and intensive in-home levels of substance abuse treatment services and recovery supports for youth struggling with substance use, in addition to new engagement and empowerment supports for their families. Anthem Blue Cross and Blue Shield of Connecticut, as well as ConnectiCare, Harvard Pilgrim and United Health Care/Oxford (administered by United Behavioral Health operating under the brand Optum) accepted.
(learn more)
Treatment Helps Individuals and Families
Restore trust between parents and children
Break the stigma of mental health challenges
Stop or reduce substance abuse
Find hope
Enhance skills to cope with anxiety and depression
Improve family relationships
Improve school functioning
Prevent further involvement with the court or child protective services
Improve emotional quality of life
Children's Outpatient Services are provided at:

School-Based Behavioral Health Clinics

Bristol Central High School, 480 Wolcott Street
Bristol Eastern High School, 632 King Street
Bristol Preparatory Academy, 210 Redstone Hill Road
Chippens Hill School, 551 Peacedale Street
Edgewood School, 345 Mix Street
Greene-Hills School, 718 Pine Street
Hubbell School, 90 West Washington Street
Ivy Drive School, 160 Ivy Drive
Mountain View School, 71 Vera Road
Northeast Middle School, 530 Stevens Street
South Side School, 21 Tuttle Road
Stafford School, 212 Louisiana Avenue
West Bristol School, 500 Clarke Avenue
Payment Options
In most circumstances, Medicaid, private insurance or third-party payer covers service cost. A sliding fee scale, based on an individual's or family's ability to pay, is also offered.
Funding Sources
Wheeler's children's outpatient services are funded by commercial insurance, the Connecticut Department of Children and Families, the State of Connecticut Judicial Branch, Court Support Services Division, and United Way of West Central Connecticut