Wheeler Names Community Health Center in Hartford for Visionary Leader, Susan Walkama, LCSW
The primary five-story building at Wheeler's flagship community health center will be renamed the Susan Walkama Family Health & Wellness Center this spring, the Board of Trustees announced on October 29. Along with the dedication, a matching gift campaign was announced that matched gifts 1:1 made in Walkama's honor for Wheeler's nutrition programming, up to $25,000 in total, thanks to the generosity of an anonymous longtime supporter and former Wheeler trustee. UPDATE: The campaign exceeded goals, raising $63,000 at completion.
Walkama retired on November 1 after nearly 40 years at Wheeler, including more than a dozen as president and CEO.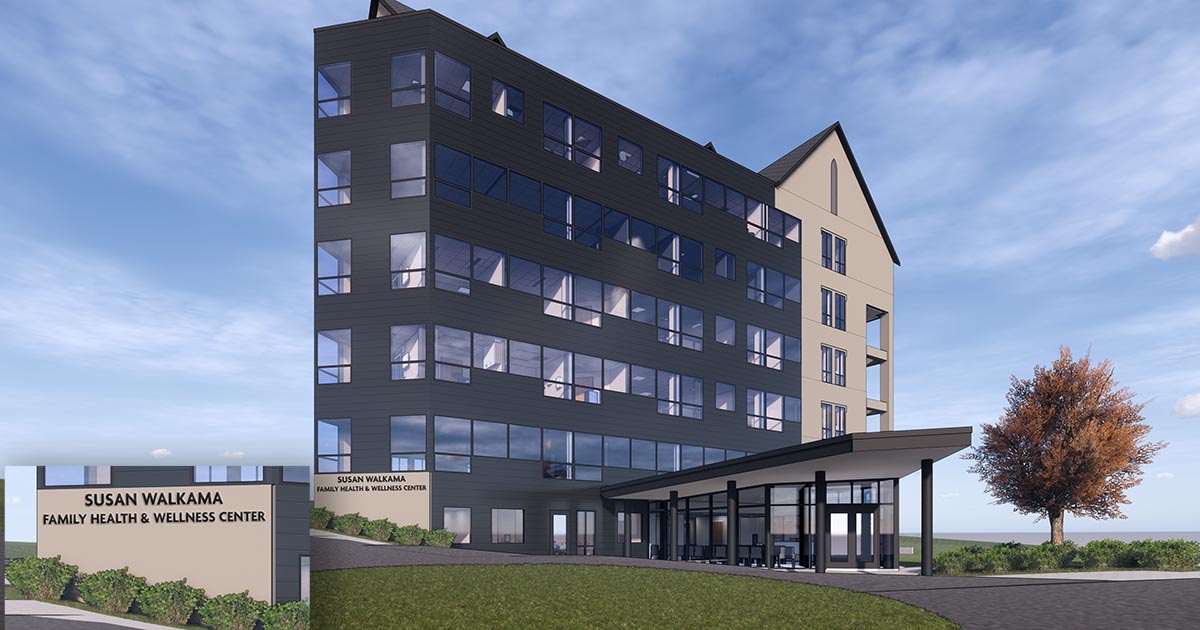 The building at 43 Woodland Street, Hartford, located at the Wheeler Family Health & Wellness Center campus at 43–49 Woodland Street, opened on January 8, 2018, the 50th anniversary of the organization, after a yearlong, $5-million renovation that dramatically redesigned the interior to match Wheeler's philosophy of truly integrated health care services.
It houses the majority of services offered on the campus, including primary care and behavioral health, addiction treatment, dental care, specialty care like OB-GYN, chiropractic, and complementary and alternative medicine, a full-service pharmacy and laboratory, and much more. Nearly 200 staff work at the center across a range of disciplines and specialties.
"Susan's vision made Woodland Street a reality. When we considered appropriate ways to commemorate her legacy, this seemed not only appropriate—but exactly right," said James Moylan of Bristol, Wheeler's incoming Chairman of the Board of Trustees. "Her focus on transforming Wheeler to provide whole-person health care is realized at all of our Family Health & Wellness Centers, and in every program, across the state. Susan's legacy are the lives changed and made healthier by her focus on everyone we serve at every location."
The center is currently undergoing extensive renovation thanks to the state's Nonprofit Grant Program, which is increasing site safety, access to services, and efficiencies for the campus. Because of the construction, the official naming ceremony will occur this spring when renovations are complete.
Walkama dramatically changed Wheeler in her time as president and CEO, driving the organization to become a federally qualified health center, opening now four centers in Bristol, Hartford, New Britain, and Waterbury, and refocusing care on the integration of all health care services by multidisciplinary teams, working side-by-side.
"Together, with my 1,000 colleagues, past and present, we poured so much work, love, and sweat into getting Wheeler where we are today," Walkama said. "When I learned 43 Woodland Street would be named for me, I had no words to express how touched I was. It represents the vision that so many of us shared and I feel so very privileged to have been a part of it."