Matching Gift Campaign Honors Walkama, Supports Nutrition Programming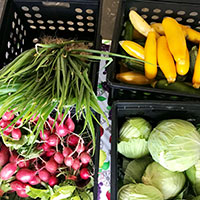 A matching gift campaign honors retired Wheeler President and Chief Executive Officer Susan Walkama, LCSW, and raises support for Wheeler's nutrition programming, which she envisioned and implemented.
The anonymous gift pledge, from a longtime supporter and dedicated former Wheeler trustee, will match, dollar-for-dollar, gifts made in Walkama's honor for the program, up to $25,000 in total, through December 31, 2019. Walkama retired on November 1 after nearly 40 years at Wheeler, including more than a dozen as president and CEO. UPDATE: The campaign exceeded goals, raising $63,000 at completion.
Along with the giving campaign, the primary five-story building at Wheeler's flagship community health center will be renamed the Susan Walkama Family Health & Wellness Center this spring, the Board of Trustees announced on October 29.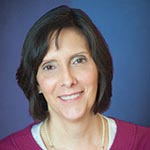 "Susan's legacy is looking at health holistically, and you can see her influence in so many areas, from adding dental care to expanding community health workers who connect patients to available programs and services," says the donor. "It's difficult to pick just one area to support in her honor, but nutrition is a perfect example of a program she championed that cuts across many elements of health and wellness."
The nutrition program launched in 2018 with the opening of the Wheeler Family Health & Wellness Center in Hartford, and accelerated in the last year. An on-staff nutritionist serves on Wheeler's integrated care team, assisting patients with diet, diabetes management, nutrition counseling, and more. In addition, a toddler nutrition program attracts patients and their families for interactive cooking demonstrations and lessons in healthier recipes, addressing food allergies, and related topics [RELATED: NBC30 story on Wheeler's Toddler Nutrition Program]. Wheeler also works in partnership with Holcomb Farm of West Granby in their Fresh Access program, which provides two tons of farm-fresh vegetables a year to Wheeler patients, many of whom do not have access to affordable, accessible fresh produce near where they live.
Programs are held at the Corsini Kitchen, on the campus of the community health center, thanks to the philanthropic support of the Corsini and Brantner families. Raymond Corsini was Wheeler's longest-serving trustee, and was passionate about food, gardening, cooking, and healthy diet.
"Wheeler's donors have challenged and inspired us throughout our history," said Walkama. "I'm honored that our dear friend is raising support for something that is so important for our patients to achieve wellness and stay healthy. This is a very meaningful and touching gesture, and I'm so grateful."
To contribute to the matching gift campaign, please visit: WheelerClinic.org/Give