Effective Treatments for Depression Offered in Hartford, New Britain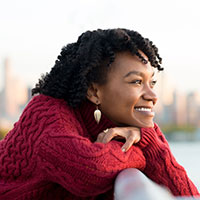 Two new, highly effective treatments for depression are offered through Wheeler in Hartford and New Britain. Referrals are being accepted.
Spravato® (esketamine) is available through Wheeler's Hartford Family Health & Wellness Center at 43 Woodland Street, where there is a specially designed suite devoted specifically for patients receiving this treatment. Learn more here.
Transcranial Magnetic Stimulation (TMS), a non-invasive behavioral health treatment from NeuroStar®, is offered at Wheeler's New Britain community health center at 40 Hart Street and is designed to help patients find relief from symptoms of depression. Details are here.
For more information, call our Navigation Center at 860.793.3500.