50th Anniversary Spotlight: Wheeler Board Chair, Christine Skelly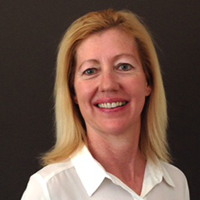 When longtime friend, Bill Torres, reached out to Chris Skelly eight years ago about becoming involved with Wheeler, she was open to his recommendation.
Having just left an executive leadership position with Aetna in Hartford, Ms. Skelly met with members of Wheeler's staff and Board of Trustees leadership teams, including former Trustee, Courtney Bourns. Shortly afterward, she was invited to join the board.
Ms. Skelly served in a number of capacities on the Wheeler board before becoming board chair in 2015.
"I first served on the Governance Committee with Laurie Brantner, a role in which I was part of a team that helped rewrite the organization's bylaws," said Ms. Skelly. "I also was part of an effort to start an Audit Committee, a best-practice standard that should be considered within any large non-profit like Wheeler."
With a background in strategic planning, finance and accounting, Ms. Skelly also served on the Executive Committee.
"Through the years, I have served on a number of boards, locally, and Wheeler is by far the largest," said Ms. Skelly. "It is gratifying to use my leadership experience to help guide the direction of this organization.
"Wheeler is an extremely complex agency that has made groundbreaking strides, especially in terms of its entry into the primary care arena," she added. "This organization does such important work. It is well-run and healthy and not only touches, but changes the lives of a lot of individuals and families."