Multidimensional Family Therapy
Download as PDF
Download a Referral Form
NOTE: Submitting a referral does not ensure an immediate intake date. Please call
860-519-8967 to confirm that the referral was received and to determine a timeline
for services.
Program contacts:
MDFT New Britain - Merideth Talbot, 860.810.0857 (phone), Mtalbot@wheelerclinic.org
MDFT New Haven - Victoria Prestileo, 203.752.1212 (phone), Vprestileo@wheelerclinic.org
MDFT Waterbury - Ashley Bureau, Abureau@wheelerclinic.org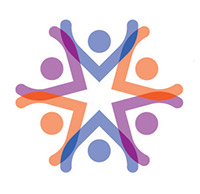 Multidimensional Family Therapy (MDFT) is an innovative and evidence-based intensive in-home program for youth ages 9-18 presenting with substance abuse issues, oppositional behaviors and family conflict. The MDFT team provides clinical interventions and strategies coupled with connecting the youth to services in the community, collaborating with internal and external providers, as well as addressing educational needs. The MDFT team works with the youth and families for approximately four to six months.
Our Program
Helps youth understand the connections between drug use, criminal behavior and mental health
Helps youth to acquire skills that enhance positive peer relations, healthy self-esteem, connection to school and community activities, increased autonomy and an emotional connection to family members
Increases parent and family member engagement by:

Helping families to learn and apply skills that improve the relationship with their child or sibling
Increase parental knowledge of successful parenting practices
Improving day-to-day and intimate communication
MDFT also offers crisis intervention 24 hours a day, 7 days a week
Locations

74 East Street
Plainville, CT 06062
458 Grand Avenue
New Haven, CT 06513
50 Brookside Road
Waterbury, CT 06708
Funding Sources
Connecticut Department of Children and Families, and the State of Connecticut Judicial Branch, Court Support Services Division