A Vision for Accessible Care in Bristol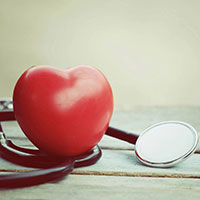 NOTE: There were new developments in Bristol since our Fall 2021 Impact newsletter went to press. This post includes the original newsletter story, plus updated content.
STORY FROM FALL 2021 IMPACT NEWSLETTER
Wheeler is adding another chapter to its decades-long history with the Bristol community and has a vision to purchase Centre Square property between North Main and Hope streets for a new flagship health center. The site would house a brand-new community health center and consolidate services currently located at 10 and 225 North Main streets. Administrative offices also would be located here.
"We are eager to provide residents of this city and surrounding towns with accessible care in one convenient location," said Sabrina Trocchi, PhD, MPA, president and chief executive officer, Wheeler. "From medical and behavioral health services, to addiction treatment and linkages to area resources, we are committed to promoting the health and well-being of area residents."
Today, in addition to community health centers at 10 and 225 North Main streets, Wheeler operates community justice and intervention programs, as well as Child First, an intensive, home-visiting model for young children and their families, and school-based health centers in every Bristol Public School.
STORY UPDATE AS OF 12/22/21
While the Bristol City Council voted to not approve the original plan for a combined health center and administrative headquarters, as we'd hoped and envisioned, our needs and commitment remain in Bristol. We continue to work with the City of Bristol on our plans and vision that our Family Health & Wellness Centers, and many administrative departments, would consolidate to a new, more accessible downtown site, which allows us to include services such as nutrition and wellness programs and impact other unmet primary care and behavioral health needs in the community.
Private giving remains vital to this vision, and our Board of Trustees has announced a four-year, $500,000 campaign to support construction. As of December 22, 2021, we are at $270,000 in pledges and gifts toward that goal.
The new center would ensure that all Wheeler services are located in one building, providing a better patient experience and for an array of on-site services and reach for at-risk community members who have limited access to care. We know, for instance, that nutrition is vital to overall health and reducing chronic disease, and we know that ensuring families have accessible care improves health outcomes for the whole family.
Bristol was Wheeler's first community health center site in 2013, and today we serve thousands of Bristol residents at our centers, as well as students in every Bristol Public School. The future is bright in Bristol, and we're committed to a more equitable, healthier future for everyone in the city!
Click here to read our full statement about Bristol.