SNAP and Medicaid January 2018 Enrollment Sessions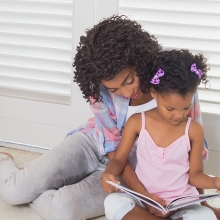 Wheeler's Health & Wellness Center team will have six walk-in clinics available to assist with SNAP, SAGA, TANF, HUSKY and Access Healthcare. Make an appointment or stop in at one of the following locations. Remember to bring your photo ID, medical insurance card, a copy of recent mail, last 4 pay stubs and a recent utility bill.
Call the Wheeler Health & Wellness Center at 860-793-3500 to make your appointment.
January 16, 2018 9am-12pm Wheeler Clinic, 91 Northwest Dr., Plainville
January 18, 2018 3:30-5:30pm Terryville Public Library, 230 Main St., Terryville
January 19, 2018 9am-3pm Wheeler Clinic, 75 N Mountain Rd., New Britain
January 22, 2018 1-4pm New Britain Public Library, 20 High St., New Britain
January 24, 2018 10am-2pm Wheeler Health & Wellness Center, 43 Woodland St., Hartford
January 26, 2018 9am-3pm Wheeler Health & Wellness Center, 10 North Main St., Bristol